Star Trek hit 50 years, zombies dominated primetime, and an Amazon celebrated 75 years of inspiring women. But in the world of Fan Conventions and Comic Cons, what were the 10 most influential fandoms of the year? Which franchises generated the most passion, the biggest events, the best cosplay, and the most anticipated panels? On this week's episode of the CON GUY SHOW, our hosts tell us about the 10 biggest fandoms in 2016 and why these fandoms were so important. Watch here:
---
Debates have and will rage for years, but when it comes to which fandoms dominate the cultural landscape of the Comic Con and Fan Convention scene, some franchises definitely stick out above the rest. How do we base our opinions? For starters, at the 30 or so conventions we attended this year, certain cosplays were EVERYWHERE. Also, at the biggest conventions of the year, it was hard to miss the panels and the events that generated the most buzz and sucked in the most fans (as evidenced by the overnight campouts to get into Hall H or the mad rush for Madison Square Garden in New York City).
First, watch the episode above — you'll have a blast! And then let's hear your opinion on the following franchises?
STAR TREK — 50TH ANNIVERSARY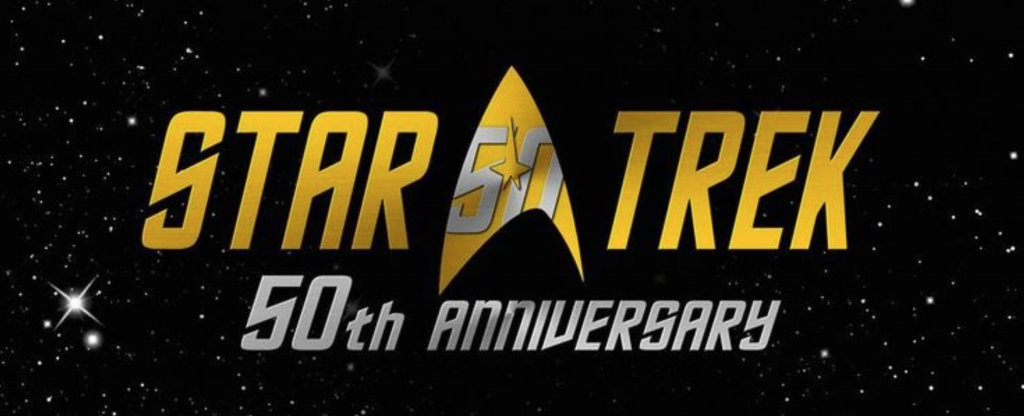 It's impossible to talk about 2016 without mentioning the 50th anniversary of Star Trek, perhaps the most storied TV scifi franchise of all time. But it went beyond TV and produced a string of hit (and some duds) films that have been affecting pop culture  since the 1960s. This year produced a brand-new Star Trek film (and the ensuing George Takei "Gay Sulu" controversy), which had its red-carpet premiere at San Diego Comic-Con; and a brand-new TV series (debuting soon!), along with William Shatner at every convention that would have him (see the 50th Anniversary Panel here)…. Shatner's also starring in the next Batman animated Film, along with Burt Ward, Adam West and more. Ya gotta love Shatner — and ya gotta love Trek. Live long and prosper!
---
PICK UP THESE NEW YORK COMIC CON STAR TREK EXCLUSIVES
---
From USA Today: "Star Trek, a groundbreaking sci-fi series, premiered on NBC on Sept. 8, 1966, and used space exploration as a metaphor for peaceful coexistence at a tumultuous time in history. The original series, which starred William Shatner, Leonard Nimoy and a diverse supporting cast, struggled and was cancelled after three seasons, but its impact lives on: Trek spawned six TV sequels (including a new one due in January), several films and countless fan gatherings and merchandising opportunities. Let's celebrate its 50th anniversary!" Read full article here >>>
STAR WARS
Okay, this is a given. The perennial favorite STAR WARS continues to dominate popular culture all these years later — especially since it has exploded back on the scene with the mega-blockuster The Force Awakens raking in over $2 billion globally, and the upcoming Rogue One sizing up to be the biggest film of the Holiday Season… although some early reports about the "extensive reshoots" had some folks in a panic that things weren't going so well on the production. And even though Lucasfilm skipped the big conventions this year (San Diego Comic-Con and New York Comic Con, among others), it did host its very own Star Wars Celebration in London, bringing in the biggest stars from the franchise. And even though the marquee Star Wars panels weren't there this year, that doesn't mean that the "smaller" Star Wars panel suffered. Heck, we were awash in Star Wars Tech, Star Wars Psychology, and all kinds sof Star Wars "girl power" panels (see below!). Go ladies! Our prediction: Star Wars returns in force to the comic con circuit next year, including Disney's own D23 EXPO and the next Star Wars Celebration in Orlando.
MARVEL CINEMATIC UNIVERSE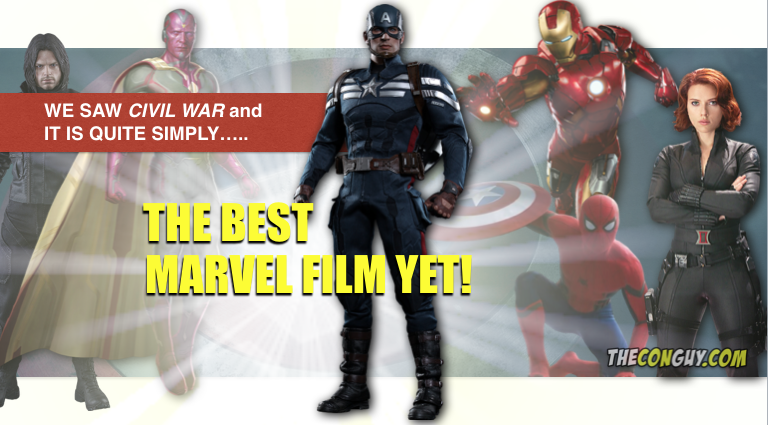 Spider-Man? Captain America? Iron Man? Black Widow? Marvel couldn't go wrong this year, even though they just had one film — but DARN, what an awesome film it was. Captain America: Civil War was rated as one of the best super-hero films EVER (even though for some unbelievable reason, ROLLING STONE ranked it as one of the worst films of the summer. Go figure). But Cap and the gang showed up on force and soared well past $1 billion and pop-culture love. The Russo Brothers, who directed tbe Captain's latest outing, are also onboard for the next two Avengers films. YES! And speaking of records, Civil War sat atop the summer box-office, and then the Marvel Hall-H panel was the must-see event of San Diego, duking it out with Comic-Con bragging rights against the Warner Bros Hall-H panel. But, of course, Avengers cosplay was EVERYWHERE, with Captain America being one of the most popular characters we saw all year.
WONDER WOMAN (and the GIRLS)!
Is this the year of of the ladies? Entertainment Weekly recently announced Wonder Woman as the most powerful (and influential) super-hero. She's the icon that an entire generation of girls (and adult women!) looks to. Not to mention that she emerged as the most popular character in this year's "not-so-great" Batman vs. Superman film from Warner Bros. DC Comics celebrated Wonder Woman's 75th anniversary all year, hitting the fan conventions from coast to coast, even pulling out her invisible jet for fans to take photos with. Here's what Entertainment Weekly had to say:
"Before Leia, before Rey, before Katniss, Michonne, Ripley, Buffy, or Furiosa, there was Wonder Woman. Diana Prince. The Amazon princess of Themyscira. In the history of heroes, she ascends to the top as the singular icon for half the population— and more if you count all the boys who aren't afraid to admire her unparalleled hardcore ferocity." Read full article here >>>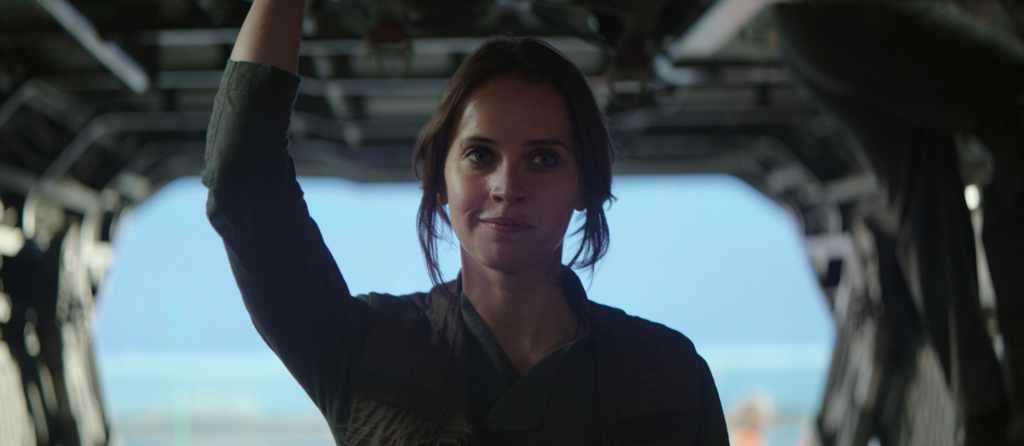 Wonder Woman isn't the only lady leading the charge this year. Hot on the heels of last year's Rey in The Force Awakens, this coming December Star Wars introduces us to the latest female action-figure-in-waiting: Jyn Erso, played by Felicity Jones. She leads an all-star (and multi-enthic) cast to steal the plans of the Death Star. A new hero for girls everywhere is born. The New York Times got wind of this new wave of female fans (is it really that new? Princess Leia was the ultimate leading lady back in 1977.) in a lengthy and far-reaching article about the strength of this huge female fanbase.
---

---
From the article: "Rogue One stars Felicity Jones as Jyn Erso, the newest bold "Star Wars" brunette, and the conventional wisdom is that her very existence confirms the franchise's recently enlightened embrace of strong female characters. But a vocal group of die-hard female "Star Wars" fans is asking for more. Online, they form a rich community of women who come together to bond over their "Star Wars" obsession, cast a critical eye on the role of women in the films and embrace minor characters overlooked by the fandom at large. In doing so, they've created for themselves what the films still don't quite deliver — a "Star Wars" universe that revolves around women." Read full article here >>>
THE WALKING DEAD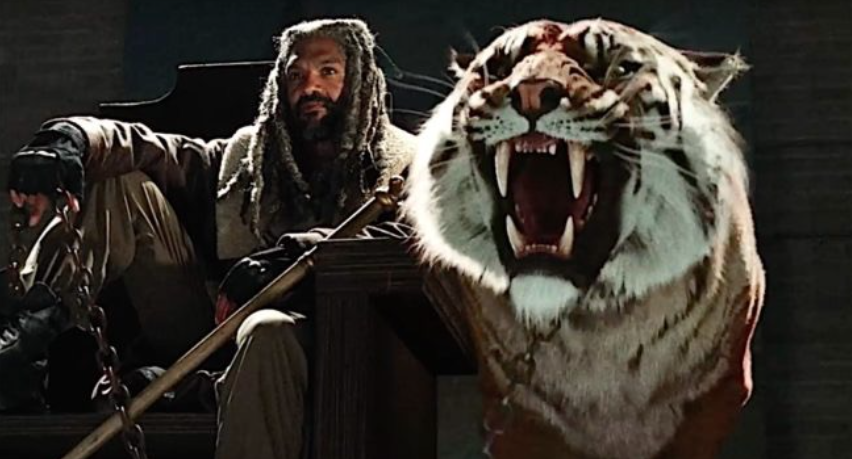 The Walking Dead is a giant among franchises, dominating TV with over 20 million viewers for its Season 7 premiere! Of course, most people turned in because of the season 6 cliffhanger finale (which really, really angered many fans). According to DEADLINE: "In Live+3 numbers, TWD hit it out of the park World Series-style with 20.8 million viewers and 13.2 million among adults 18-49, its second-best delayed viewing results ever. That's a 22% jump in total audience from the near-record Live+Same Day results drawn by the 1-hour and 6-minute "The Day Will Come When You Won't Be" episode. In the key demo, the premiere — which revealed the Season 6 finale cliffhanger of who villian Negan killed among the core survivors — was up 23% from the 10.7 million delivered by TWD's Season 7 opener." Read full article here >>>
But the strength and influence of this fandom is seen in more than just sheer ratings numbers. At this year's San Diego Comic Con, the crush of fans to get into Hall-H was massive, with over 6,000 cheering on their favorite survivors. New York Comic Con's giant Walking Dead screening at Madison Square Garden also brought down the house. You can see the entire New York Comic Con panel here:
But besides these huge at comic-con panels, The Walking Dead actually headlines its own series of fan conventions, the Walker Stalker Con, with stops in Charlotte, London, Nashville, Atlanta, New Jersey, and even a Walker Stalker cruise out of Miami with a stop at a private island in the Bahamas!
---
Those are just five of the top 10 most important fandoms of 2016. What about Deadpool? Doctor Who? Did any anime franchises make the list? Or what about that little Pokemon game that seemed to sweep the entire planet this year? Watch our show (above) and have fun with us as we discuss the best fandoms of the year!
---

For all your news, updates and opinions from the Comic-Con universe, including your favorite films, TV shows and comics, follow The Con Guy!
Facebook/TheConGuyDotCom
Youtube channel
Instagram.com/theconguy/
On Twitter @TheConGuyDotCom