MAY THE 4TH — HAPPY STAR WARS DAY! Straight from StarWars.com and ReedPop comes a great, big gift for today–Star Wars Celebration 2017 will be in Orlando Apri 13 – 16, and tickets go on sale May 25.
From StarWars.com: The rendezvous point for Star Wars Celebration 2017 has been confirmed: set coordinates for Orlando, Florida, April 13-16, 2017, at the Orange County Convention Center! Tickets, including 4-day, single-day, and VIP, are scheduled to go on sale Wednesday, May 25, at 12:00 p.m. PT/3:00 p.m. ET/9:00 p.m. GMT at www.starwarscelebration.com.
You can book your rooms now, just click below:
And let's not forget the awesome Star Wars Comic Book adaptations!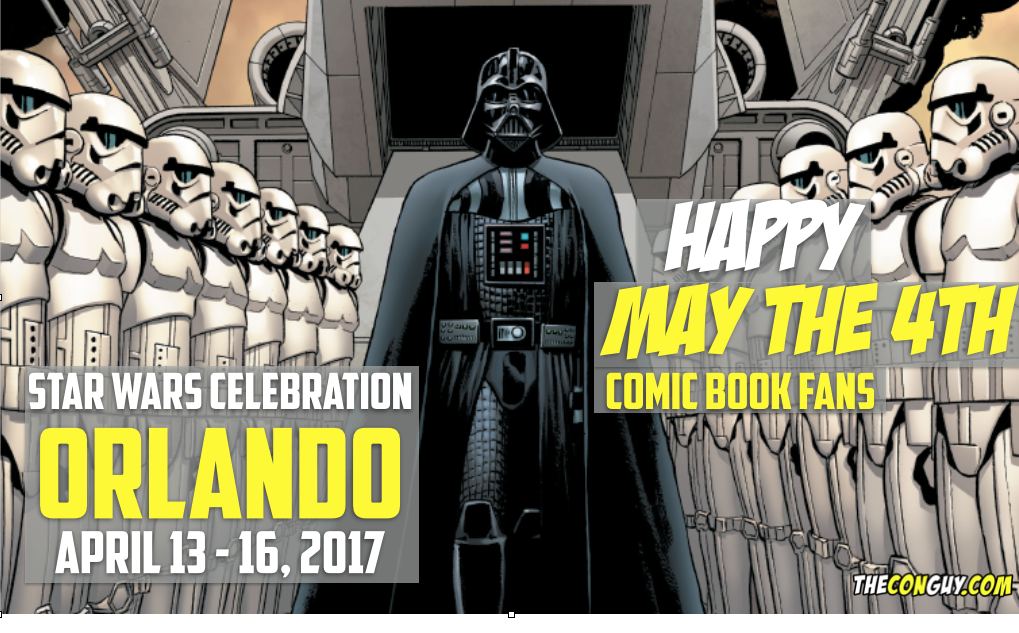 ---

For all your news, updates and opinions from the Comic-Con universe, follow The Con Guy!
Facebook/TheConGuyDotCom
Youtube channel
Instagram.com/theconguy/
On Twitter @TheConGuyDotCom