What kind of goals and dreams to you have for your future? Are you involved in the entertainment or creative industry in any capacity? Or do you want to be? Do you want to write? Produce? Act? Create costumes and wardrobe? What about creating graphic novels and comic books? Do you want a creative career?
My opinion: You need to be a nerd. Or at least KNOW about it.
I know, I know: opinions are like elbows—everyone has one. But here's mine (and it's not too deep or profound): Screenwriters, producers, executives, actors, artists (and fans!)—anyone creating new entertainment these days must, must, must be plugged into what pop culture is throwing at us. We're living in what I like to call "Geek Ascendant," where, quite literally, the Geeks have inherited the earth. Years of comic-book subscriptions have finally paid off!
MOVIES & TV
Don't believe me? Of the top-ten-grossing films of 2016, six are bona fide "Geek Films," five of them being super-hero stories. The other four films are "four-quadrant" animated fare (if you consider "Jungle Book" to be animated). On television, the five highest-rated TV shows of 2016 were "The Walking Dead," "The Big Bang Theory," "Empire," "Game of Thrones," and "The X-Files" (limited series). And let's not forget that the sensation of the summer was the Netflix series "Stranger Things," which became one of the most talked about and watched shows of the year.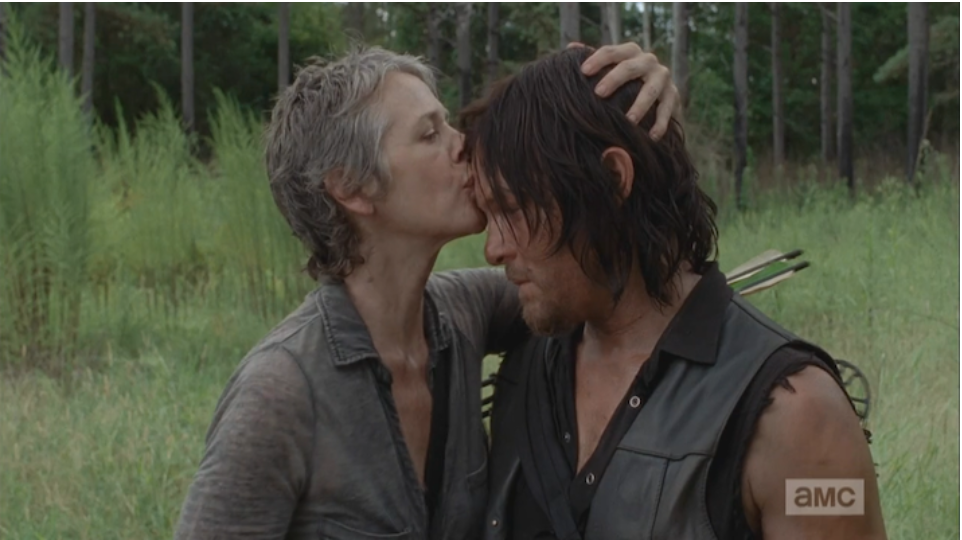 And that's just Hollywood. The video game industry racked up close to $100 billion worldwide last year. That's a staggering amount! And we haven't even begun to talk about the comic-book and graphic novel industry. Needless to say, it's a good time to be a nerd—and if you're in the entertainment industry, that means you!
This isn't to say that "big bucks" necessarily equal "good entertainment." Heck no—can someone say "Suicide Squad" five times real fast? But ignoring what's happening right now in our current entertainment landscape isn't smart. Big, geeky movies and TV shows don't have to mean schlocky stories. I think "Stranger Things" was one of the best series I've seen in years. And I won't lie—I loved "Captain America: Civil War" (and really liked "Rogue One"… which is out on April 4, and we hear it's got some cool new Darth Scenes!).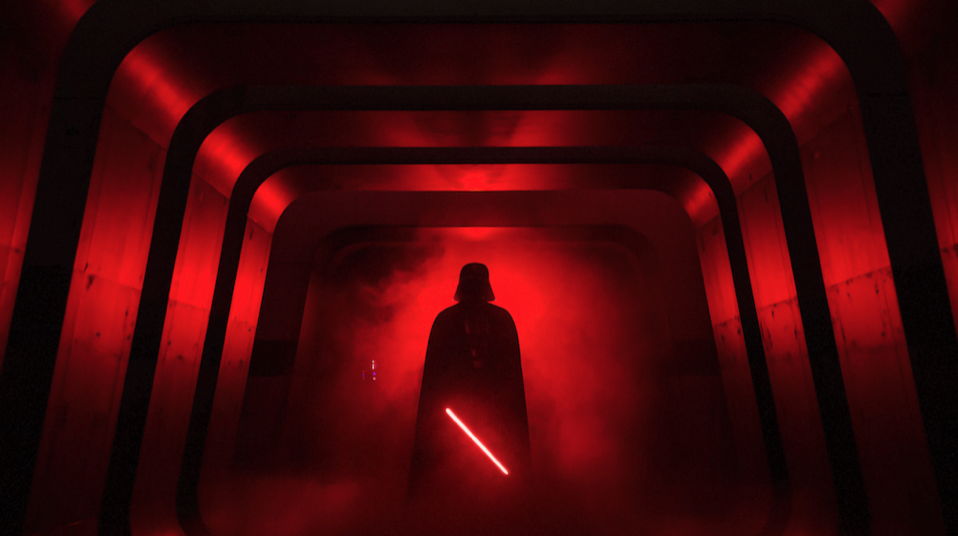 I have a friend who, like myself, is trying to move full-time into the creative fields of entertainment. He attended San Deigo Comic-Con and Wondercon with me two years ago and seemed to get a lot out of it. NOW, however, he says he won't return until he's "sitting on the other side of the table." In other words, he doesn't just want to be a spectator, but an actual producer who is there to share his product. I get it. I really do…. but my advice would be something different — I'd suggest to people who feel this way that they need to keep going, keep trying, and keep leveraging the contacts and resources they get at comic cons and other conventions to MAKE IT HAPPEN! Don't sit out the conventions until you "make it." No way! Attend the conventions and use every thing available to help you fit into your dream path.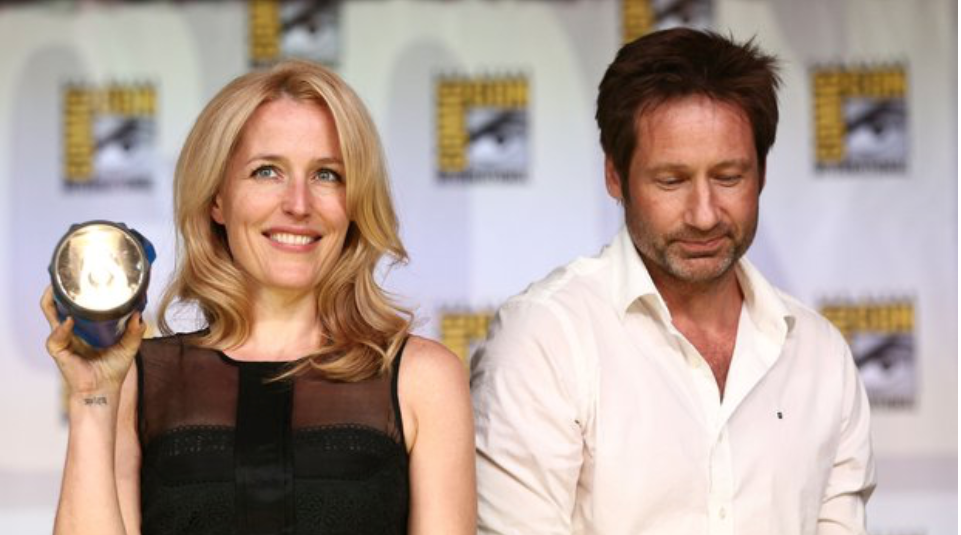 This past year my buddy Tim attended San Diego Comic-Con for his very first time. Tim is one crazy cat, but he can sometimes be a bit negative. As a creative guy trying to establish his career in directing animation projects, he's got a mind full of big dreams and a wallet and rolodex with precious too few resources. (For you younger folks, a rolodex is the same thing as the "contacts" app on your iPhone). Well, lo and behold, Tim showed up at SDCC and went to work as a networking machine! I mean, that boy met as many people as he could, passed out and collected business cards galore, and pushed his projects and ideas with more gusto than I've ever seen. Tim made the best use of his Comic-Con time as anybody.
For those of you who are lucky enough to make it out to some of the larger, more industry-intense conventions, DON'T WASTE THAT OPPORTUNITY. There are so many ways to meet and network. Sign up for portfolio reviews. Attend writing panels and meet those in attendance. Take part in the film bootcamps and the filmfests. Meet artists! Most every convention has an artists alley that is STUFFED FULL of great, aspiring (and sometimes very accomplished) artists. Talk to people while you're waiting in line — you're next best business partner is likely standing right beside you. But whatever you do, DON'T WASTE IT!
COMIC BOOKS
As an example, this past February, the Long Beach Comic Expo hosted the Comic Creators Conference (or C3 for short) on the Friday before the Comic Expo opened its doors. And even though Southern California sloshed through its rainiest weekend in years that weekend, creators and aspiring creators turned out. C3 was an event designed to connect professional comics creatives with other high-level industry professionals to empower them with exclusive and personal insight, as well as directly connecting them with decision-makers, peers, publishers, and other leaders within the industry. In other words, a doorway into the comic creation world. It was GREAT! I'll be back again next year.
COSPLAY
And perhaps one of the most visible and popular parts of these conventions has to be the cosplay! The explosion of cosplay these past few years is astounding. And best yet–cosplay has opened up even more career opportunities. Two Syfy programs play on this not-so-far-out goal: the brand new Cosplay Melee, and the fan favorite Face-off. We've had cosplay fanatic Katie on our show, explaining how her love of cosplay is leading her into an entertainment consuming professional.
Here are a few linked articles about cosplay you might enjoy:
Best Cosplay of 2016
Best Cosplays From the Worst Films of 2016
Long Beach Comic Con Cosplay
WARNING WARNING — SHAMELESS SELF PROMOTION AHEAD:
But don't worry, you don't need to be a super-nerd to navigate this landscape—we're here to help…  follow us here at TheConGuy.com and subscribe to our podcast for all the news from Geek World from an insider's perspective. You'll have fun, I promise! But before you cringe over my obnoxious self-promotion (sorry), please take a minute to consider how important this sector can be in your career.

We focus specifically on entertainment through the lens of Comic-Cons and other fan conventions. And before you roll your eyes, you need to realize that the entire "entertainment industrial complex" picks up and moves to San Diego during the annual San Diego Comic-Con (SDCC) event each July. With over 130,000 regularly in attendance, it is one of the biggest pop culture and entertainment events of the year—and I'd argue it's a must-attend event for those of us in the popular entertainment field–or anyone wanting to enter a creative field.
This is what our friend, Leo Partible, had to say on Facebook during last year's San Diego Comic-Con: "A little tip for everyone coming to SDCC: Our Hollywood crowd hangs out late night on the 2nd Floor Bar of the Hilton Bayfront, the hotel across from Hall H. It's the place to go every night after all the parties, starting around 11:30 p.m. The place is packed with writers, directors, producers, execs, agents, and celebrities."
Here are a few linked stories regarding SDCC:
Less Than Six Months Until SDCC
Best and Worst of Comic-Con 2016 (fan's perspective)
The Best Offsites and After-Hours Events at SDCC 2016
Getting a Hotel for SDCC
As a writer or producer, you can usually get a "creative professional" or "trade professional" badge to SDCC (and many of the other larger conventions). It's too late this year to apply for San Diego, but you can still try to grab a regular badge during open registration, which occurs sometime in mid-April. Follow TheConGuy.com for complete updates and details.

BUT, San Diego is not the only convention that matters. At the end of March, SDCC's sister convention, Wondercon, hits the Anaheim Convention Center, and although not as large as its southern neighbor, Wondercon is still chock full of panels and marketing opportunities you shouldn't miss. If you're interested in finding out more about Wondercon, please check out our Con Guy Show, either on Youtube (on the PopcornTalk Network) or on iTunes. Of course, it's easiest just to watch on the videos page right here on TheConGuy.com.
As someone who's trying to break into the creative field, here are a few of the Wondercon panels that might interest you. Our buddy Thomas Parham is on one of these panels, and I'm on another (Jim Frye).
Everyone's a Critic: Being a Journalist in the Online Age
Bill Watters (Bleeding Cool), Mary Anne Butler (Aggressive Comix), Jeff Bond (Geek Monthly), Bill Hunt (The Digital Bits), Alexandra August (Comic Book Resources), and Thomas Parham (APU) discuss the expansion of journalism over the past decade.
Spiritual Themes in Comics
With the impact that religious beliefs have on a culture and how they can shape a culture, the panelists will discuss the influence and future implications of spiritual themes in the arena of comics, animation, and other related material.
Writing 101: What to Think About Before You Start Writing
Eisner Hall of Fame winner Marv Wolfman brings his annual writing panel back to WonderCon Anaheim. Marv discusses creating characters, plots, themes, and much, much more.
Full-Time Creative Work on a Part-time Schedule
Panelists will cover basic—though imperative—approaches and concepts for what you need to know to accomplish any project in any medium with any goal. They include Topher Davila (art director, GeekdomWear), Ron Coleman, Ph.D. (molecular geneticist, comic book writer), Chris Dickens (writer/creator of Vigilante Project and The Ronin), James Frye (manager editor, The Con Guy), and Mario Martinez (co-creator, TomatoTV).
That's just the tip of the iceberg. There are TONS of more conventions… some might even argue there are too many. Don't worry — you don't need to be an expert on all of them. Keep up with us here at TheConGuy.com for regular tips, updates, and industry news. If you'd like to contribute or be a guest on the show, please contact me! Remember, now's the time to be a nerd. Stranger Things have happened.
We'd love to hear from you — what's your dream career path? What creative endeavors are you pursuing?