And so it begins! San Diego Comic-Con swings into hight gear Wednesday, July 18, with PREVIEW NIGHT. Here, we spotlight our picks for the best panels for Wednesday night (preview night) and Thursday, July 19, the first official day of Comic-Con. If you get a chance, check out our CON GUY SHOW, where we break down all the highlights.
Wednesday, July 18
New Line's 2nd Annual ScareDiego
9:30pm, Horton Grand Theatre
There will be some special news about It: Chapter 2, extended clips from The Conjuring spinoff The Nun, and some surprises from New Line's horror cinema.

Special Preview Night Screenings: Manifest, The 100, and Freedom Fighters: The Ray
6-10 PM, Ballroom 20
Thursday, July 19
The 6th Annual Musical Anatomy of a Superhero
10AM, Indigo Ballroom, Hilton Bayfront
Costa Communcations' annual film composer symposium features unreleased clips and unheard cues from such superhero pic and TV series music maestros as Tyler Bates (Deadpool 2, Guardians of the Galaxy 2), Marco Beltrami (A Quiet Place, Logan, The Wolverine), Christophe Beck (Ant-Man and the Wasp), Kurt Farquhar (Black Lightning), and Blake Neely (The Flash, Arrow, Legends of Tomorrow).
From the Bridge
10AM, Ballroom 20
Greg Grunberg will serve as moderator for the panel featuring the documentary's writer-director Spencer F. Lee, Nichelle Nichols, Rod Roddenberry, Kerry O'Quinn, Tom DeSanto, cos-player Cecil Grimes and other special guests. From The Bridge chronicles the evolution of sci-fi, horror and comic book fandom, as recounted by some well-known names from the genres. Docu also features original interviews with those already mentioned plus Stan Lee, Joe Dante, Tom DeSanto, Adam Nimoy, Bryan Fuller, Neal Adams, Doug Jones, Howard Roffman, among others.
I'm in the Nerd Business
Thursday July 19, 2018 10:00am – 11:00am
Grand 1 & 2, Marriott Marquis San Diego Marina
How do you succeed at turning your passions and fandoms into a successful business? Find out from this panel of entrepreneurs whose businesses cater to a predominantly nerdy and geeky clientele: Audrey Kearns (Geek Girl Authority), Janelle Badali (Badali Jewelry), Matthew Arevalo (Loot Crate), Christy Black(Heroes Journey Fitness), and Lauren Matesic (Castle Corsetry). They will discuss how these businesses started, how they compete with big corporations trying to capitalize on the geek marketplace, and how they market goods and services to a community seeking geeky authenticity. Moderated by Brian Ward (The Arkham Sessions, Shout! Factory).
It Takes Two: Creative Forces Combine!
Thursday July 19, 2018 10:00am – 11:00am
Room 28DE
Writing doesn't have to be solitary. It can involve another author or illustrator, and their input can lead to an incredibly fruitful collaboration. Some of today's top creators discuss the joys-and challenges!-of working together. M. T. Anderson and Eugene Yelchin (The Assassination of Brangwain Spurge), P. C. Cast and Kristin Cast (Lost and The Dysasters), Dana Fredsti and David Fitzgerald (Time Shards), Jenni Holm and Matt Holm (Babymouse series, Sunny Side Up), and Jim Pascoe and Heidi Arnhold (Cottons) engage in conversation with Ringmistress Kiersten White (Bright We Burn).
Legion M: How Fandom Is Changing Hollywood
Thursday July 19, 2018 10:00am – 11:00am
Room 5AB
The world's first fan-owned entertainment company reveals how fans can become a part of Hollywood and have access to special screenings, industry events, and exclusive meet-ups. Paul Scanlan (CEO), Jeff Annison (president), Terri Lubaroff (COO), David Baxter (head of development), and others discuss how Legion M has been involved with films like Bad Samaritan (David Tennant, Dean Devlin), Colossal (Anne Hathaway, Jason Sudeikis), Mandy (Nicolas Cage), and The Field Guide to Evil (Ant Timpson), as well as digital series like Pitch Elevator (Leonard Maltin), plus the first-ever VR interview series, Icons (Stan Lee, Kevin Smith). Learn how they source and develop ideas, what's coming next, and how you can join the Legion and become part of Hollywood.
Behind the Music 10th Anniversary: Crime, Death and Resurrection
10AM, Room 25ABC
TV Composer panel includes Mac Quayle (Mr. Robot, American Horror Story), Siddhartha Khosla (This Is Us, Marvel's Runaways), Jared Faber (Teen Titans Go! to the Movies, Captain Underpants), Jim Dooley (A Series of Unfortunate Events), Sherri Chung (Riverdale, Blindspot), and Kris Bowers (Dear White People). Moderated by Jon Huertas (This Is Us) and Sara Rue (A Series of Unfortunate Events).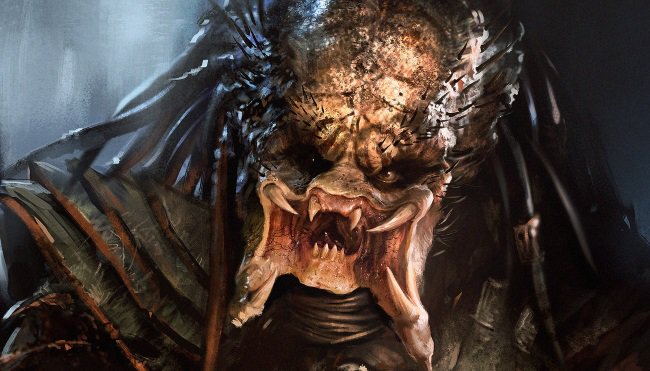 20th Century Fox presentation
10:30AM, Hall H
Similar to the studio's panel last year which solely focused  on Kingsman: The Golden Circle, only one title will be spotlighted and that's Shane Black's reboot The Predator with cast Olivia Munn, Sterling K. Brown, Keegan-Michael Key, Trevante Rhodes, Jake Busey, Yvonne Strahovski, Thomas Jane and Augusto Aguiliera. Last year, Deadpool 2 didn't even make a cameo, so it's plausible that X-Men fare Dark Phoenix and The New Mutants won't either. After making a splash at CinemaCon and SXSW with some intriguing footage, it's a shocker that Fox hasn't announced that they're bringing Robert Rodriguez's Alita: Battle Angel. 
Siren
11AM, Indigo Ballroom
Freeform's mermaid drama dives into season 2 with Panelists EPs Eric Wald and Emily Whitesell, with series stars Eline Powell, Alex Roe, Fola Evans-Akingbola, Ian Verdun, and Rena Owen.
Cosplay 101: Bringing Your Dreams to Life
Thursday July 19, 2018 11:00am – 12:00pm
Grand 1 & 2, Marriott Marquis San Diego Marina
Catherine M. Fisher (award winning costumer), Bob Mogg (Steampunk expert), Birda Hussey Nichols (historic and fantasy costumer), and Caitlin Brown(costumer and member of the San Diego Patcheteers) discuss the basics in costuming to help beginning costumers get started in the world of cosplaying. The talented panelists will show you how to get in on all the cosplaying fun even if you've never sewn a stitch in your life. Moderated by Melissa Gene Meyer(department assistant for the Masquerade with Comic-Con International).
Charmed
11:15 AM-12:15 PM, Ballroom 20
Panelists: Stars Melonie Diaz, Sarah Jeffery, Madeleine Mantock, and Rupert Evans along with producers Jennie Snyder Urman, Jessica O'Toole and Amy Rardin will be on hand after a sneak peek of episode 1 of the reboot.
Doctor Who
11:45AM, Hall H
Meet the 13th Doctor, played by Jodie Whittaker, joined by co-stars, Tosin Cole, and Mandip Gill, who play Ryan and Yasmin, as well as series showrunner Chris Chibnall and EP Matt Strevens.
Celebrate the 10-Year Anniversary of Star Wars: The Clone Wars
Thursday July 19, 2018 11:45am – 12:45pm
Room 6BCF
Executive producer Dave Filoni and panelists look back on 10 years of the Emmy Award-winning series that expanded the Star Wars universe and introduced countless fan-favorite characters to a galaxy far, far away.
Tell Me a Story
12:15-12:45 PM, Ballroom 20
Panelists: Join executive producer Kevin Williamson, as well as series stars Paul Wesley and James Wolk, for an exclusive sneak peek of the CBS All Access series followed by a panel discussion. Tell Me a Story is a reimagining of fairy tales such as "The Three Little Pigs," "Little Red Riding Hood" and "Hansel and Gretel." These stories come to life as dark and twisted psychological thrillers interweaving with each other against the backdrop of modern day New York City.
2001: A Space Odyssey 50th Anniversary Panel
Thursday July 19, 2018 12:30pm – 1:30pm
Room 6A
Warner Bros. Home Entertainment (WBHE) and the Arthur C. Clarke Society take a look back across a half-century (and the distant universe) to celebrate one of the most iconic films in history. Panelists will examine Stanley Kubrick's science fiction masterpiece. Kubrick's Academy Award-winning achievement is a compelling drama of man vs. machine, a stunning meld of music and motion. For the first time since its original release, new 70mm prints were struck from pristine printing elements made from the original camera negative. A longtime admirer of the late American auteur, Christopher Nolan worked closely with the team at Warner Bros. Pictures throughout the mastering process. Building on the work done for the new 70mm prints, the 4K UHD with HDR presentation was mastered from the 65mm original camera negative. 2001: A Space Odyssey will be available on 4K UHD from WBHE on October 30.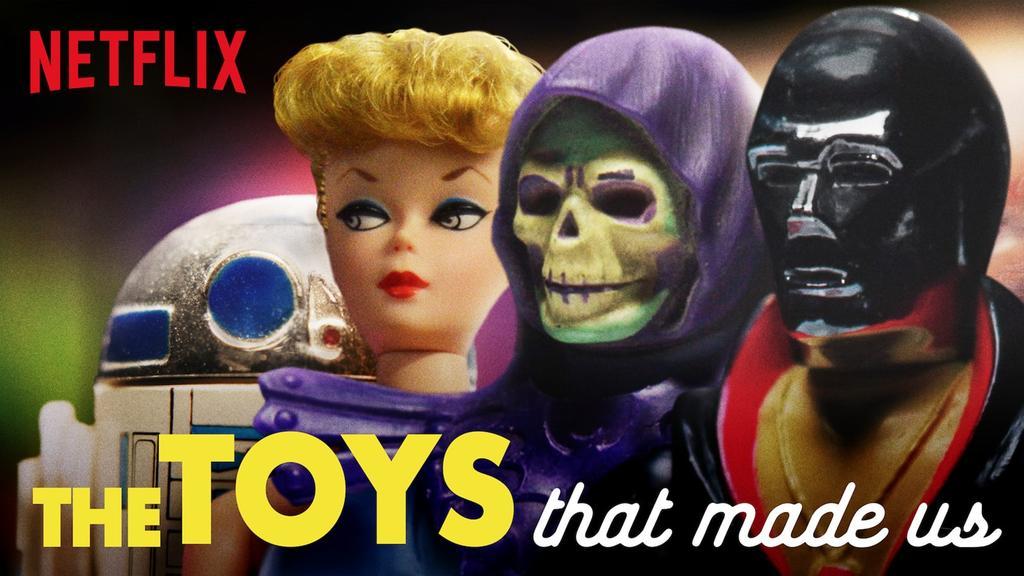 The Toys That Made Us
Thursday July 19, 2018 1:00pm – 2:00pm
Room 5AB
If you love toys and toy history, you'll want to join Brian Volk-Weiss (show creator/director) and the TTTMU team Robin Henry (executive producer), Ben Frost (writer/editor), and Rich Mayerik (producer, toy collector) for the same brand of fun and informative toy-talk you've come to love from the hit Netflix series. Discussion will include a Q&A on what brought The Toys That Made Us to life, what the future holds, and maybe even a surprise or two along the way.
A Discovery of Witches
1 PM, Ballroom 20
The new Sky series from across the pond doesn't have a distributor yet, but will likely be announced at SDCC. It's based on Deborah Harkness' fantasy trilogy. The cast and creatives are on hand to discuss including Teresa Palmer, Matthew Goode, Alex Kingston and Owen Teale along with Harkness.
YouTube's Origin
1 PM, Indigo Ballroom
From the producers of The Crown and Strike Back. StarsTom Felton, Natalia Tena, Nora Arnezeder, Sen Mitsuji, and writer/creator/executive producer Mika Watkins and director Paul W. S. Anderson will chat about their new sci-fi series. In Origin, a group of outsiders seek a clean slate on a colonized planet but are jarred awake on their journey as an asteroid collision damages their spaceship, leaving them stranded. The abandoned passengers discover a terrifying truth and must work together for survival, quickly realizing that one of them is far from who they claim to be.
Rise of the Teenage Mutant Ninja Turtles
1:45-2:45 PM, Room 6A
Panelists: The Teenage Mutant Ninja Turtles are back with Nickelodeon's brand-new mutation of New York's half-shell heroes. Joining the discussion is the new voice cast: Omar Miller as Raph, Ben Schwartz as Leo, Josh Brener as Donnie, Brandon Mychal Smith as Mikey, Kat Graham as April O'Neil, and Eric Bauza as Splinter. They will be joined by co-executive producers Andy Suriano and Ant Ward, and legendary voice director Rob Paulsen. The panel will also feature never-before-seen clips from the upcoming series.
So Say We All: 40 Years of Battlestar Galactica
Thursday July 19, 2018 2:00pm – 3:00pm
Room 5AB
Film and TV critic Scott "Movie" Mantz talks with authors Mark A. Altman (The Fifty-Year Mission) and Edward Gross (Slayers & Vampires) about their new oral history, So Say We All (Tor Books), an exhaustive look at the classic 1978 original series, Ronald D. Moore and David Eick's beloved 2004 re-imagining, and even the much maligned Galactica 1980. Find out the untold secrets and incredible true stories of these classic shows in this celebration of four decades of Battlestar Galactica. Win a chance to be the first to get a copy of the new 700+ page hardcover book autographed by the authors.
Nightflyers
3 PM, Indigo Ballroom
Cast and creators will chat about the new Syfy series from Game of Thrones' author George R.R. Martin.
In Conversation with Robert Kirkman
3 PM, Room 6A
The Walking Dead EP and comic book creator hablas about his career.
Better Call Saul
3:30-4:30 PM, Hall H
Panelists: Bob Odenkirk, Banks, Esposito, Rhea Seehorn, Michael Mando, Patrick Fabian, Vince Gilligan and co-creator Peter Gould.
Van Helsing
4-5 PM, Indigo Ballroom
Panelists: Stars of the Syfy action horror series Kelly Overton, Jonathan Scarfe, Vincent Gale, Aleks Paunovic, Rukiya Bernard, and Trezzo Mahoro will join creator/showrunner Neil LaBute and executive producers Mike Frislev and Chad Oakes to give fans an exclusive first-look at what's in store for the upcoming third season.
Magnum P.I.
4:15-5:30 PM, Room 6A
Panelists: Fans will get to watch a sneak peek of episode 1 and afterwards, stars Jay Hernandez and Perdita Weeks and executive producers Peter Lenkov and Eric Guggenheim will talk about the revival and participate in a Q&A.
Supergirl 1984
4:30PM, Room 6DE
Before Wonder Woman 1984 and the CW/DC TV series there was the Jeannot Szwarc-directed, Alexander Salkind movie. Supergirl herself Helen Slater and Jimmy Olsen aka Marc McClure will take a look back at the movie arrives on Blu-Ray on July 24.
Breaking Bad 10th Anniversary Panel
4:30-5:30 PM, Hall H
Panelists: Bryan Cranston, Aaron Paul, Dean Norris, Anna Gunn, Bob Odenkirk, Giancarlo Esposito, Betsy Brandt, Jonathan Banks, RJ Mitte and Breaking Bad creator Vince Gilligan will reunite for the anniversary.
Z Nation
5 PM, Indigo Ballroom
Panelists: D.J. Qualls, Kellita Smith, Russell Hodgkinson, Karl Schaefer, and surprise panelists discuss the 5th and possibly final season of the Syfy series.
Assassination Nation panel with the Russo Brothers
5:45PM, Hall H
The Russos won't be there to discuss the dangling strings they left behind with Infinity War, rather the Sundance movie they co-acquired with NEON. Pic, directed by Sam Levinson who'll be on hand, tells the story of a social media-savvy high school senior and her friends as they turn a small town upside down when they start posting details from the private digital lives of everyone in their small town. Joining Levinson and the Russos are pic's stars Bill Skarsgård, Suki Waterhouse, Hari Nef, and Abra.
Crazy Ex-Girlfriend: The Final Curtain Call
5:45–6:30 PM, Room 6A
Panelists: Show co-creators Rachel Bloom and Aline Brosh McKenna look back on some of the series' most memorable moments and talk about what's ahead for the CW series. The panel will be moderated by series guest star Michael McMillian and will include a special performance and never-before-seen footage.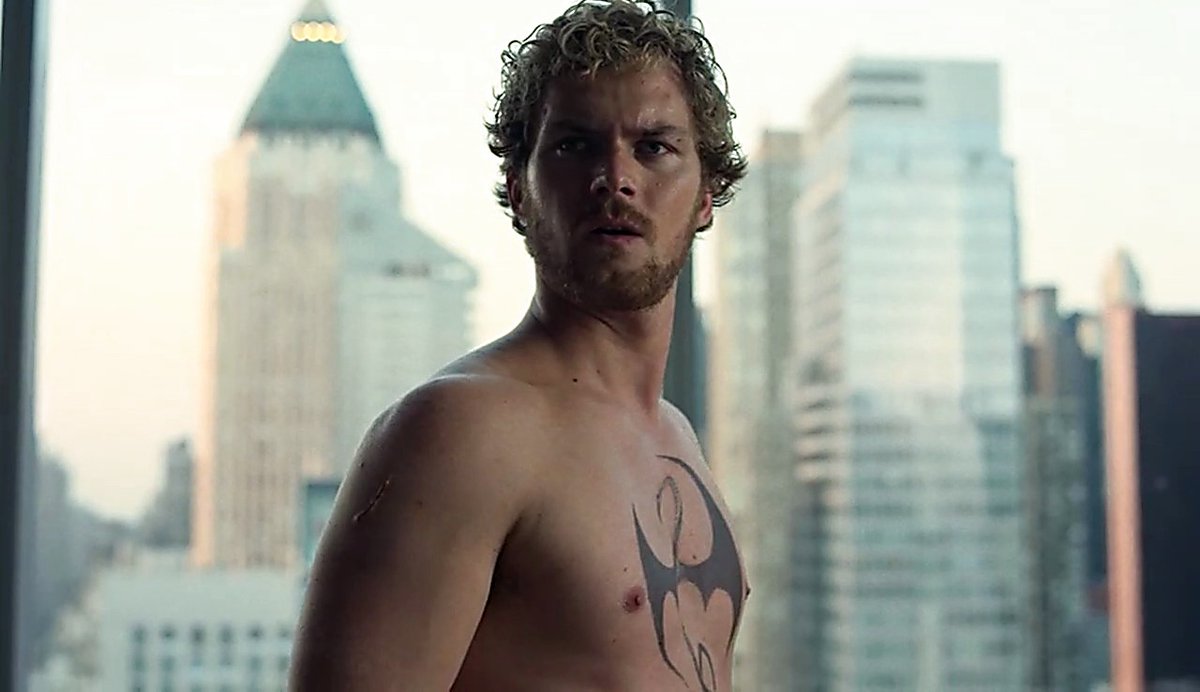 Iron Fist
6–7 PM, Ballroom 20
Panelists: Executive Producer and Marvel's Head of Television, Jeph Loeb welcomes surprise guests from the Netflix Marvel series ahead of its Season 2 launch.
Black Summer
6-7 PM, Indigo Ballroom
Panelists: Attendees will get a first look at the spin-off to Syfy's Z Nation. Cast and creators to attend are TBD.
Shooting Clerks
6:45PM, Room 6A. Christopher Downie's biographical comedy about Kevin Smith making his cult classic Clerks literally stars much of the original cast including Smith, Brian O'Hallaron, Jason Mewes and Marilyn Ghigliotti. Downie, Brett Murray (producer/actor), Ryan James (producer/editor), and castmembers Matthew Postlethwaite and Stephanie Price will be on hand with special guests from Clerks and Comic Book Men including Ghigliotti (associate producer) and Ming Chenfor an exclusive sneak peak.
Brooklyn Nine-Nine
7 PM, Indigo Ballroom
The series that NBC saved after Fox axed is coming to SDCC. They have this slot RSVPed with a TBD of who'll be there.
ScreenJunkies: The Truth Behind Honest Trailers Plus Movie Fights!
Thursday July 19, 2018 7:15pm – 8:45pm
Room 6BCF
The ScreenJunkies team will answer your questions about the Emmy-nominated series Honest Trailers and premiere a trailer exclusively for Comic-Con. Plus, cheer on your favorite fighter in a mega Movie Fights where your votes decide the winner. ScreenJunkies personalities Hal Rudnick, Joe Starr, Spencer Gilbert, Dan Murrell, Roth Cornet, and special panelists keep Hollywood honest!
Mr. Mercedes
8-9 PM, Room 7AB
Panelists: Creators and cast of the AT&T Audience Network's hit series written by David E. Kelley  and Dennis Lehane  and directed by Jack Bender make their second Comic-Con appearance and talk about what to expect in the second season.