Our picks for the CAN'T-MISS panels at San Diego Comic-Con on Friday. These are just our opinions — DON'T HATE US! (although our opinions are better than most). Ha! Enjoy. Check out our CON GUY SHOW first, though, if you get a chance, where we break down all the panels.
Here's our choices for the CAN'T- MISS panels of Friday, July 20.
Teen Titans Go! To the Movies screening
Horton Grand Theatre
12 noon and 2pm screenings
Attendees will get to see the Warner Bros. feature take on the WBTV DC toon series before it opens on July 27.
The Future of Film is Female
2:30pm, Room 5AB
Symposium with The Spy Who Dumped Me director Susanna Fogel, Bumblebee and Batgirl scribe Christina Hodson, and The Darkest Minds director Jennifer Yuh Nelson.
Universal Pictures presentation
Time 3:45PM, Hall H
Three years ago, M. Night Shyamalan delighted Comic-Con attendees with screenings of his mircobudget Blumhouse production The Visit, this year the director is bring a panel on Uni's Glass the third installment of a superhero-thriller trilogy that was preceded by Unbreakable and Split. The sequel stars Samuel L. Jackson, Bruce Willis, James McAvoy and Sarah Paulson — all of whom may show up to Hall H. Miramax/Blumhouse's Halloween will also stir up some scares with original scream queen Jamie Lee Curtis more than likely to stop by with director David Gordon Green, who co-wrote this reboot with Danny McBride. This, along with Wednesday night's ScareDiego event from New Line, are promising to make this Comic-Con one of the scariest–and best–ever!
Paramount presentation
5-6 PM, Hall H
It's all Bumblebee all the time with lead star Hailee Steinfeld and director Travis Knight. This marks the first Comic-Con for the Transformers franchise. With Top Gun: Maverick shooting in San Diego, will Tom Cruise parachute in?
Sony presentation
6:15PM, Hall H
Stay put in Hall H as Sony casts a web around the 130K capacity room with with not one Spider-Man movie, but two and maybe three. Ruben Fleischer's spinoff of the dark webslinger Venom is happening with Tom Hardy, Michelle Williams and Riz Ahmed likely in attendance.  There's also Phil Lord and Christopher Miller's animated Spider-Man: Into the Spider-Verse. But the bigger question is does Tom Holland swing in with any special news on Marvel's Spider-Man: Far From Home? He did stop by Settle's Ace Comic-Con a week and a half ago.
Inside The Big Bang Theory Writers' Room
10:15–11:15 AM, Ballroom 20
Panelists: Join The Big Bang Theory writers and producers as they return to San Diego to take you inside the biggest moments of season eleven.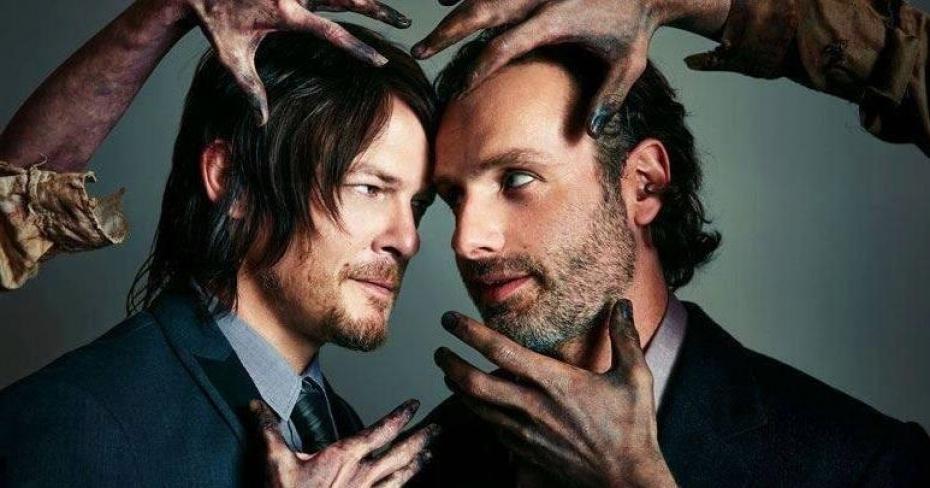 The Walking Dead and Fear The Walking Dead
11:15 – 1:15 PM, Hall H
Panelists: this sprawling panel will include Andrew Lincoln, Danai Gurira, Melissa McBride, Jeffrey Dean Morgan, Norman Reedus, FearTWD's Alycia Debnam-Carey, Colman Domingo and Lennie James plus EPs Gale Anne Hurd, Robert Kirkman and new TWDshowrunner Angela Kang among others. If past years are any indication expect to learn the premiere date of the new season of TWD and see a sneak preview of what is expected to Linclon's final year on the show.
Vikings
11:30AM, Ballroom 20
Panelists: Series creator/writer Michael Hirst will be joined by stars Katheryn Winnick, Clive Standen, Alexander Ludwig, Alex Høgh Andersen, and Georgia Hirst to talk about the forthcoming season of the History's epic drama.
World Premiere of Hulu's Castle Rock
12:45-2 PM, Ballroom 20
Panelists: After a screening of the first episode of J.J. Abrams and Stephen King's psychological horror series, join show creators and executive producers Sam Shaw and Dustin Thomason along with stars Sissy Spacek, Bill Skarsgard, Melanie Lynskey, and Jane Levy as they discuss the most tragic and disturbing town in America.
INVADER ZIM: Enter the Florpus!
1-2 PM, Room: 6A
Panelists: Nickelodeon's forthcoming new movie lands at Comic-Con with Original series creator Jhonen Vasquez, art director Jenny Goldberg, and voice talent Richard Horvitz, Rikki Simons, Wally Wingert, and Kevin McDonald. They will present behind-the-scenes art and exclusive brand-new footage.
Star Trek: Discovery
1:30-2:30 PM, Hall H
Panelists: Cast members scheduled to appear include Sonequa Martin-Green, Doug Jones, Shazad Latif, Mary Wiseman, Anthony Rapp, Wilson Cruz, Mary Chieffo and Anson Mount, alongside executive producers Alex Kurtzman and Heather Kadin. The panel will be moderated by series guest star Tig Notaro, who will appear as Chief Engineer Reno.
[adult swim]: Robot Chicken
Friday July 20, 2018 2:30pm – 3:15pm, Indigo Ballroom
Hot on the heels of its ninth season, Robot Chicken returns to SDCC for another celebration of stop-motion sketch madness, armed with never-before-seen clips and super-secret sneak peeks! Co-creators/executive producers Seth Green and Matthew Senreich are joined by executive producers/co-head writers Douglas Goldstein and Tom Root, actor/writer Breckin Meyer (Robot Chicken, Franklin and Bash, and upcoming ABC's The Fix), writer/director Tom Sheppard, and actor/writer (and Crazy Ex-Girlfriend co-creator/star) Rachel Bloom! Plus, they'll leave a chair open for a special panelist, or maybe just biblical superstar Elijah. Moderated by Keith Crofford, senior vice president of production for Adult Swim and executive producer of 12 oz. Mouse.
Amazon Mega-panel: Tom Clancy's Jack Ryan, Good Omens, The Tick, Homecoming, Lore, The Expanse
3:30PM-5:30PM, Ballroom 20
Panelists: Carlton Cuse, Executive Producer of Tom Clancy's Jack Ryan, The Tick creator Ben Edlund; Sam Esmail, director of Homecoming; Neil Gaiman, creator-writer-showrunner of Good Omens; Lore Executive Producer Gale Anne Hurd and Naren Shankar, showrunner of The Expanse.
Bob's Burgers
4:15-5:10 PM, Indigo Ballroom
Panelsts: Creator and EP Loren Bouchard, and cast H. Jon Benjamin, Dan Mintz, Eugene Mirman, John Roberts, Kristen Schaal and Larry Murphy talk next season and drop exclusive footage.
Ray Harryhausen: The Return of the Special Effects Godfather
Friday July 20, 2018 4:30pm – 5:30pm
Filmmaker John Walsh and collections manager Connor Heaney reveal Harryhausen Foundation's plans to bring his iconic cinema creations back to life. See a rare short documentary along with a Q&A and rare images from the founder of modern special effects.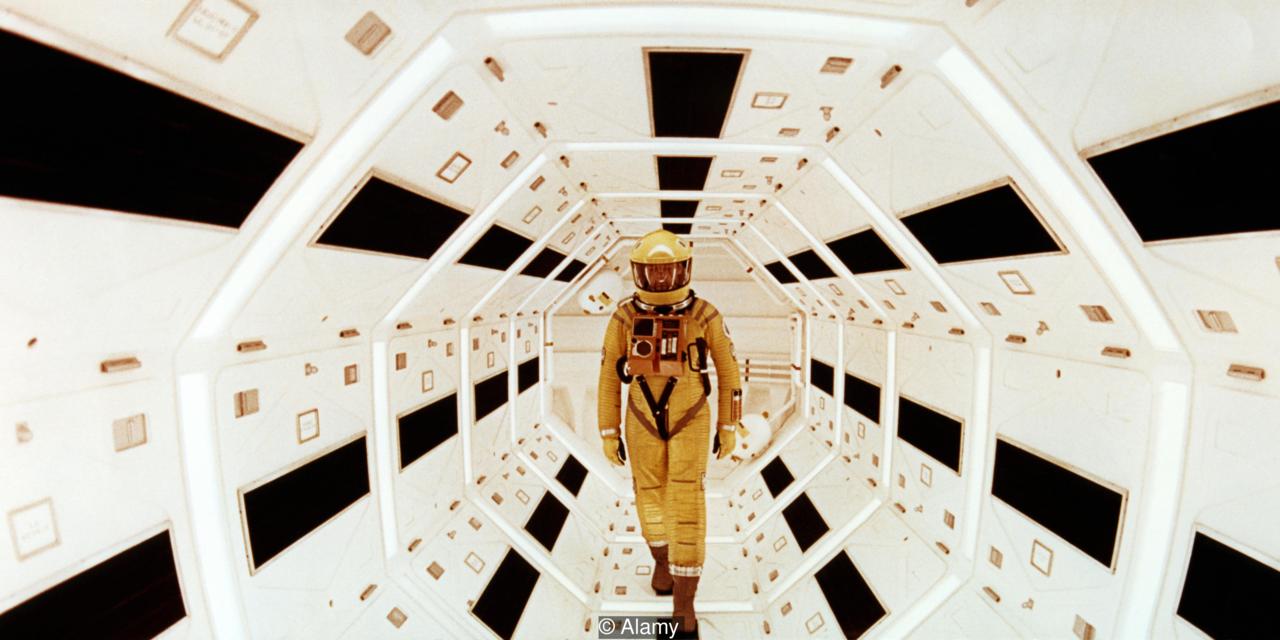 It Was 50 Years Ago Today: Celebrating Planet of the Apes, 2001: A Space Odyssey, and Rosemary's Baby: Geek's Ground Zero
4:30pm – 5:30pm, Room 5AB
This panel of professional geeksperts celebrate the remarkable year of 1968 by looking back at the genre classics that helped inspire their love of genre cinema, including the original Planet of the Apes, the mind-bending 2001: A Space Odyssey, the Farrow-rific Rosemary's Baby, as well the new number two, The Prisoner, Night of the Living Dead, Barbarella, Yellow Submarine, Ice Station Zebra, and the gonzo Danger: Diabolik, and Kirk and Uhura's not-so-platonic kiss in Star Trek. Panel includes moderator Mark A. Altman (The Librarians, Agent X), Fred Dekker (The Predator, The Monster Squad), Charles de Lauzirika (The Alien Anthology, The Martian Extended Edition), Steve Melching (Star Wars Rebels, The Clone Wars), Ashley E. Miller (Thor, X-Men: First Class), Robert Meyer Burnett (ST: TNG Blu-rays), Jeff Bond (Geek Monthly magazine), and Thomas P. Vitale(producer, former SYFY channel executive).
IDW Entertainment & SYFY: Premiere Screening of Wynonna Earp, "Blood Red and Going Down"
 5:00pm – 6:30pm, Horton Grand Theater
The cast and creators of the breakout SYFY hit series Wynonna Earp celebrate the beginning of season 3. With cast members Melanie Scrofano, Shamier Anderson, Tim Rozon, Domonique Provost-Chalkley, Katherine Barrell, Varun Saranga, and Chantel Riley, showrunner Emily Andras, and comic creator Beau Smith, watch an exclusive screening of the first episode of the new season, "Blood Red and Going Down." Entry to each Horton Grand Theatre panel requires a separate ticket and a Comic-Con badge.
Archer
5:15M, Indigo Ballroom
Season 9 talk about Danger Island and some chatter about season 10 with voice cast H. Jon Benjamin, Aisha Tyler, Jessica Walter, Chris Parnell, Amber Nash, and Lucky Yates, plus executive producers Adam Reed and Matt Thompson, co-executive producer Casey Willis and art director Chad Hurd.
Marvel's Cloak & Dagger
5:45–6:45 PM, Ballroom 20
Panelists: Executive Producer and head of Marvel Television, Jeph Loeb moderates a panel with stars Olivia Holt, Aubrey Joseph, Emma Lahana, Ally Maki and executive producer/showrunner Joe Pokaski. The panel will also include a special look at exclusive, never-before-been-seen footage.
The Passage
6-7 PM, Room 6A
Panelists: Mark-Paul Gosselaar, Saniyaa Sidney, Henry Ian Cusick, Jamie McShane, executive producer Liz Heldens, executive producer/ director Jason Ensler and author Justin Cronin will be on hand for a Q&A after Fox's world premiere screening of this epic thriller based on Justin Cronin's best-selling fantasy book trilogy.
The Last Sharknado: It's About Time
7PM, Room 6BCF
Stars Tara Reid, Cassie Scerbo and Ian Ziering.
Preacher
7:30 PM, Hall H
Season 3 chat with EPs Seth Rogen, Evan Goldberg, showrunner  Sam Catlin, stars Dominic Cooper, Ruth Negga, and Joseph Gilgun.