This is the big day. Without Marvel to claim the 6pm hour, Warner Bros is the surefire biggest draw of the day. With Aquaman, Wonder Woman, and Shazam — plus some surprises we can't wait to hear about — the Warner Bros panel is why hundreds of fans camp out overnight.

Saturday, July 21
Steven Universe
10-10:50 AM, Inidigo Ballroom
Panelists: Estelle (Garnet), Michaela Dietz (Amethyst), Deedee Magno Hall (Pearl), Zach Callison (Steven), and the true diamond authority series creator Rebecca Sugar will share insights about the show and make announcements.
Warner Bros. presentation
10:30 AM-12:30 PM, Hall H
Odds are with zero movie panels on Saturday night, a prime time in Hall H, Warner Bros. session will slot in there. The studios will be unveiling their full lineup this week. What we know so far is that Wonder Woman 1984's Gal Gadot and Patty Jenkins are likely making a special appearance. Aquaman director James Wan already announced that he will drop a new trailer for the DC comic book adaptation, and Jason Mamoa and cast should be in tow. A sneak peek of Shazam! should slip through and it wouldn't be out of the ordinary if WB shows off footage from The Lego Movie 2, Fantastic Beasts: The Crimes of Grindelwald, and Legendary's Godzilla: King of the Monsters.
Black Lightning
11-11:45 AM, Ballroom 20
Panelists: Join series stars Cress Williams, China Anne McClain, Nafessa Williams, Christine Adams, Marvin "Krondon" Jones III, Damon Gupton and James Remar and producer Salim Akil for an electrifying look at season two.
The Good Place
11-11:50 AM, Indigo Ballroom
Panelists: Stars Ted Danson, Kristen Bell, William Jackson Harper, Jameela Jamil, D'Arcy Carden, and Manny Jacinto join executive producers Michael Schur, Morgan Sackett, and Drew Goddard to talk about the critically acclaimed NBC afterlife comedy about what it means to be a good person
Krypton
Noon-12:50 PM, Indigo Ballroom
Panelists: Join series stars and executive producers of SYFY's hit series as they discuss the many surprises of the first season and provide an inside look into what fans can expect in season two.
The Simpsons
12:00 – 12:45 PM, Ballroom 20
Panelists: Creator Matt Groening, Executive Producer Al Jean, Supervising Director Mike Anderson, Legendary Director David Silverman, Actress Tress MacNeille and Moderator Johnathan Fernandez look ahead to their 30th season.
Manifest
1-2 PM, Indigo Ballroom
Panelists: In case you missed the preview screening, executive producer Jeff Rake and series stars Melissa Roxburgh, Josh Dallas will be on hand for a pilot screening and a Q&A ahead of the series' premiere on September 24.
Super Troopers 2
1:30PM, Horton Grand Theatre.
The Broken Lizard Comedy gang of Jay Chandrasekhar, Kevin Heffernan, Steve Lemme, Erik Stolhanske, and Paul Soter are scheduled to be there. The indie cult sequel hits DVD on July 17.
American Dad! and Family Guy
1-2:15 PM, Ballroom 20
Panelists:  It's a Smith-family Funday with "Francine" (Wendy Schaal), "Steve" (Scott Grimes), "Klaus" (Dee Bradley Baker) along with "Snot" (Curtis Armstrong), "Barry" (Eddie Kaye Thomas), Toshi (Daisuke Suzuki) plus executive producer Matt Weitzman who will treat American Dad! fans to a first look at scenes from all new episodes coming soon to TBS.
This will be followed by Family Guy panel with stars Seth MacFarlane, Alex Borstein, Seth Green, and Mike Henry and executive producers Rich Appel, Alec Sulkin, and Steve Callaghan. They will share their favorite memories from the hit animated comedy and give a special sneak peek of the upcoming season.
Legacies
2-2:50 PM, Indigo Ballroom
Panelists: Executive producer Julie Plec and series stars Danielle Rose Russell and Matthew Davis for a special video presentation followed by a Q&A for the fortcoming series that continues the tradition of The Vampire Diaries and The Originals. Legacies is the third installment of this supernatural series about witches, vampires and werewolves.
The Gifted
2:30-3:15 PM, Ballroom 20
Panelists: Join executive producers Matt Nix and Jeph Loeb and stars Stephen Moyer, Sean Teale, Jamie Chung, Emma Dumont, Blair Redford, Natalie Alyn Lind and Skyler Samuels for an exclusive first-look at the upcoming season.
RZA: Movies, Music & Martial Arts
2:45PM-3:45PM, Hall H.
RZA will tout his new movie Cut Throat City. Expected to show up in addition to RZA: Shameik Moore, T.I., Wesley Snipes, Terrence Howard, Kat Graham, Demtrius Shipp Jr, Denzel Whitaker, Keean Johnson, Tyron Woodley.
Midnight, Texas
2:45-3:45 PM, Room 6BCF
Join your fellow "Midnighters" for a sneak peek of season 2 and a Q&A session with the cast and producers: François Arnaud (The Borgias), Dylan Bruce (Orphan Black), Parisa Fitz-Henley (Harry and Meghan: A Royal Romance), Arielle Kebbel (The Vampire Diaries), Jason Lewis (Sex and the City), Peter Mensah (True Blood), executive producers David Janollari (Six Feet Under), Eric Charmelo (Supernatural), and Nicole Snyder (Supernatural).
Explore the Wonders of the Universe with Cosmos: Possible Worlds
3-3:50 PM, Indigo Ballroom
Get an exclusive sneak peek of Cosmos: Possible Worlds as host Neil deGrasse Tyson along with executive producer/writer/director/creator Ann Druyan and executive producers Seth MacFarlane, Brannon Braga, and Jason Clark. The panelists discuss more on cosmic evolution and the great minds who've contributed to our understanding of the universe, and get a first look at the new season which will debut 2019.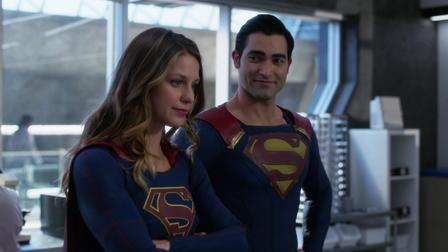 Supergirl
3:30–4:15 PM, Ballroom 20
Panelists: Join the series' cast, Melissa Benoist, Chyler Leigh, Mehcad Brooks, David Harewood, Katie McGrath andJesse Rath and executive producers Robert Rovner, Jessica Queller and Sarah Schechter for a special video presentation, followed by a Q&A where they'll discuss what's to expect in season four.
EW: Women Who Kick Ass
4-5 PM, Hall H
Panelists: Actresses Chloe Bennet (Agents of S.H.I.E.L.D.), Regina King (Watchmen), Camila Mendes (Riverdale), Amandla Stenberg (The Darkest Mind), and Jodie Whitakker (Doctor Who) open up about the power and privilege of playing women who redefine the rules and refuse to yield.
The Orville
4:00-4:50 PM, Indigo Ballroom
Panelists: Join the some of the crew members of the U.S.S. Orville: Seth MacFarlane, Adrianne Palicki, Penny Johnson Jerald, Scott Grimes along with Executive Producers David A. Goodman, Brannon Braga and Jon Cassar to get an exclusive look at some of the new and exciting missions in the upcoming second season.
Arrow
4:15–5 PM, Ballroom 20
Panelists: Stars Stephen Amell, David Ramsey, Emily Bett Rickards, Katie Cassidy, Echo Kellum, Juliana Harkavy, Rick Gonzalez and Colton Haynes and executive producer Beth Schwartz will take the dais to talk about the fate of Oliver and the rest of his team after the season six finale.
The Man in the High Castle
4:15–5:15 pm, Room: 6A
Panelists: cast Alexa Davalos, Rufus Sewell, Jason O'Mara, and Stephen Root along with Executive Producers Isa Dick Hackett and Dan Percival. Moderated by Deadline's Dominic Patten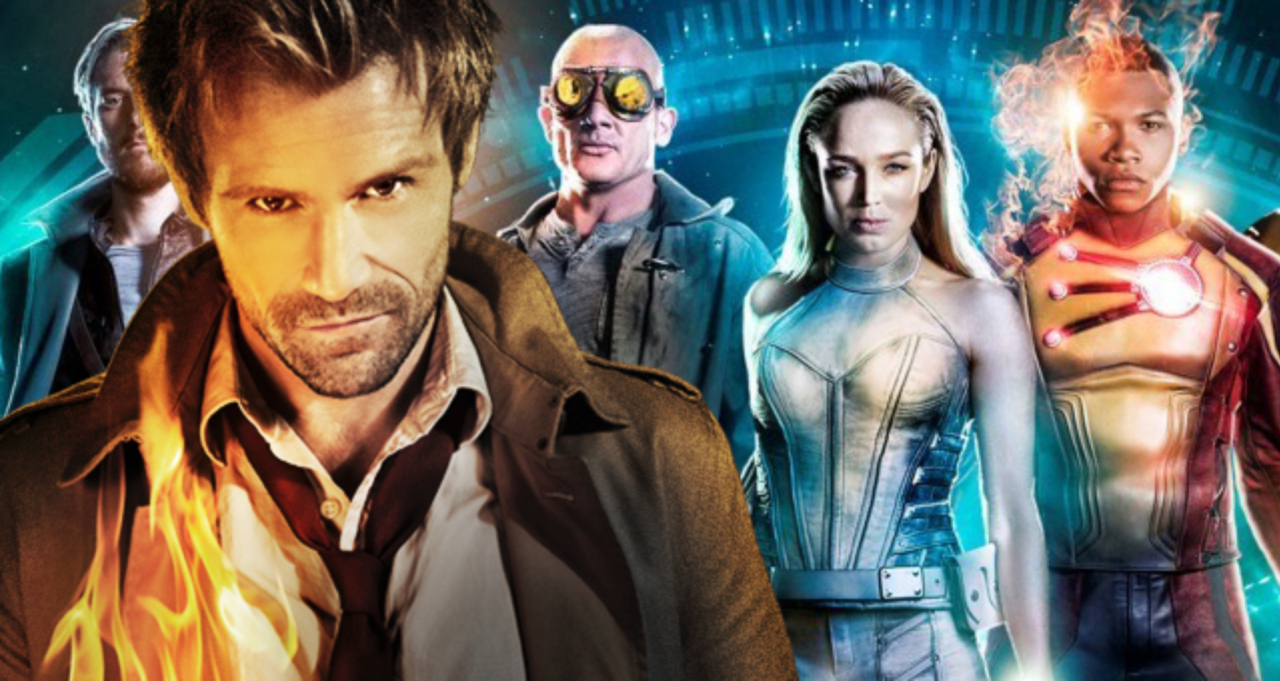 DC's Legends of Tomorrow
5–5:45 PM, Ballroom 20
Panelists: Caity Lotz, Brandon Routh, Dominic Purcell, Nick Zano, Maisie Richardson-Sellers, Tala Ashe, Matt Ryan, Jes Macallan, Courtney Ford, showrunner Phil Klemmer and producer Keto Shimizu will share a video presentation and answer all of your questions about what makes this time-traveling crew tick.
Deadpool 2
5:15-6:15 PM, Hall H
Deadpool and pals drop into Hall H for an hour of maximum effort. Expect dirty jokes, broken fourth walls, maybe some spandex, and there may or may not be live unicorns in attendance. Actors and creators attending are TBD.
The Purge: From Film to Television
5:15-6:15 PM, Room 6BCF
Jason Blum, founder of Blumhouse Productions, and creators of the Purge film franchise share an exclusive inside look at how they are expanding the universe into TV with USA Network this Fall. Cast from the latest film The First Purge and the upcoming TV series will join the creative team. The television series picks up 10 years after the events of The First Purge and will follow several seemingly unrelated characters whose stories all connect in a mysterious way as they discover how far they'll go to survive The Purge.
Disenchantment
5:30-6:30 PM, Room 6A
Netflix and Matt Groening give a special sneak peek at his newest series, Disenchantment. Get whisked away into the crumbling medieval kingdom of Dreamland, where Matt tells the misadventures of hard-drinking young princess Bean, her feisty elf companion Elfo, and her personal demon Luci. The cast and creators will be in attendance to show you an exclusive first look and for a Q&A.
The Flash
5:45–6:30 PM, Ballroom 20
Panelists: Join the cast and creators of The CW's highest-rated series – stars Grant Gustin, Jesse L. Martin, Tom Cavanagh, Candice Patton, Danielle Panabaker, Carlos Valdes, Hartley Sawyer, Jessica Parker Kennedy, Danielle Nicolet and executive producer Todd Helbing – at their annual Comic-Con panel.
Deadly Class
6PM-6:50PM, Indigo Ballroom.
Panelists: Comic creator and EP Rick Remender, Miles Orion Feldsott, Mick Betancourt, Benjamin Wadsworth, Lana Condor, María Gabriela De Faría, Benedict Wong and comic co-creator Wes Craig. Moderated by Deadline's own Dominic Patten
An Evening With Kevin Smith
6:45-8:15 PM, Hall H
The podcasting director returns to the Hall H stage after nearly dying of a heart attack back in February. Hear him talk about directing Supergirl and The Flash, his new show Hollyweed, and the forthcoming sequel, Jay & Silent Bob Reboot!
Project Blue Book
6:45-7:45 PM, Room 6A
Panelists: History's new drama series makes its Comic-Con debut with creator/co-EP/writer David O'Leary, showrunner/EP/writer Sean Jablonski as well as stars Aidan Gillen, Michael Malarkey, Neal McDonough, and Laura Mennell. Project Blue Book is based on the true, top-secret investigations into UFOs and related phenomena conducted by the United States Air Force from 1952 to 1969.
Wynonna Earp
6:45-7:45 PM, Room 6DE
Panelists: Melanie Scrofano, Shamier Anderson, Tim Rozon, Dominique Provost-Chalkley, Katherine Barrell, Varun Saranga, and Chantel Rileyalong join showrunner Emily Andras, and comic creator Beau Smith to reveal behind-the-scenes antics, show off exclusive footage, and answer your biggest questions about season 3.
The Magicians
7-7:50 PM, Indigo Ballroom
Join the cast and creators to get an exclusive look at the upcoming 4th season and answers to most of your burning questions. Panelists TBD.
Twin Peaks and the revival of a Cult Classic
8-8:50 PM, Indigo Ballroom
Panelists: Cast members from both the new and original Twin Peaks, Mädchen Amick (Shelly Briggs/Shelly Johnson), Sheryl Lee (Laura Palmer/Carrie Page/Maddy Ferguson), Sherilyn Fenn (Audrey Horne), Kimmy Robertson (Lucy Brennan/Lucy Moran), Harry Goaz (Deputy Andy Brennan), James Marshall (James Hurley), Adele Rene (Lt. Cynthia Knox), Chrysta Bell (FBI Agent Tammy Preston), Nicole LaLiberte (Darya), John Pirruccello (Deputy Chad Broxford), Amy Shiels (Candie), George Griffith (Ray Monroe), and Sabrina Sutherland (executive producer) talk about about how the show has evolved and the passion behind the fandom.
Deadpool 2 Super-Duper Special Screening
10 PM-Midnight, Horton Grand Theatre
A special version of the superhero sequel will screen — and there may be some surprises in it that you didn't see the first time you watched.