Con season is already heating up. The proliferation of good cons in most every region of the country means that you're never too far from your fan favorite.
Here's information on some of the biggest conventions coming down the pike in the next couple months, including an exciting new one in northern California. We know we've missed a lot of events, but these are some of the biggest and most exciting.
---
LONG BEACH COMIC EXPO
February 20 – 21
Long Beach Convention Center
BUY TICKETS HERE
Discounted tickets available at GOLDSTAR 
http://longbeachcomicexpo.com
---

WIZARD WORLD PORTLAND
February 19-21
Oregon Convention Center
BUT TICKETS
http://www.wizardworld.com/home-portland.html
---
LAKELAND FANBOY EXPO
March 12-13
The Lakeland Center, Lakeland, FL
BUY TICKETS
---

SILICON VALLEY COMIC CON
March 18-20
San Jose Convention Center
BUY TICKETS
http://svcomiccon.com
Silicon Valley Comic Con brings together America's two greatest superheroes: Pop Culture and Technology. Presented by Steve Wozniak and featuring top celebrities, comics, independent artists, cosplay, video games, consumer electronics, music and apps, Silicon Valley Comic Con is where entertainment and our electronic worlds intersect.
---
WONDERCON LOS ANGELES
March 25 – 27
Los Angeles Convention Center
BUY TICKETS
http://www.comic-con.org/wca
WonderCon is literally the sister show to Comic-Con International, embracing all the main aspects of that show, including comics, movies, TV, animation, the Masquerade, and more. The event has grown in all aspects over the years: more attendees, more exhibitors, more programming, and more fun.
---

EMERALD CITY COMIC CON
April 7-10
Washington State Convention Center
BUY TICKETS
www.emeraldcitycomicon.com
Emerald City Comicon (ECCC) is the premier comic book & pop culture convention in the Pacific Northwest.
Which ones have we missed? Let us know — we'd love to spotlight your favorite, too.
---
For all the latest comic-con and fan convention news, follow us on Twitter @TheConGuyDotCom
See https://t.co/OfU2NhNWdH for best cosplay of the year! @DragonCon @StanLeeComikaze @ScareLosAngeles @NY_Comic_Con pic.twitter.com/CJYJqY9G7k

— The Con Guy (@TheConGuyDotCom) January 12, 2016
And like us on Facebook. We like likes!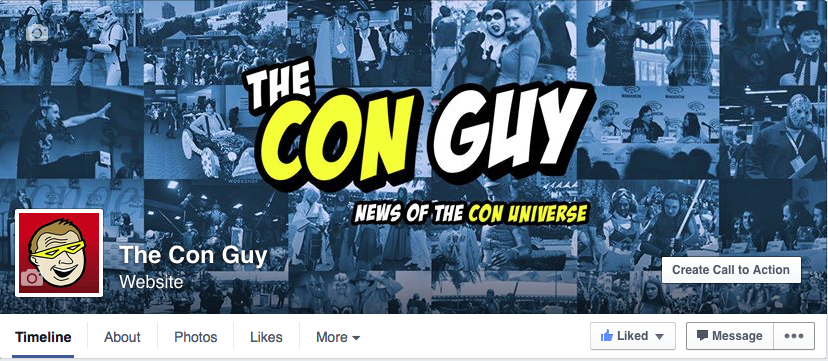 And for everyone interested in WonderCon, JOIN OUR WONDERCON Group on Facebook. Just click here! We'll see you there.