"Who is the best Batman?" we asked. And they delivered. Seth Green, Breckin Meyer, and the ROBOT CHICKEN crew gave another balls-to-the-wall panel, talking about their new season of ROBOT CHICKEN, DC Comics characters, and BATMAN.
Watch the video below as one of the Con Guys gets the Batman ball rolling.
Who's your favorite Batman? Con Guy readers want to know!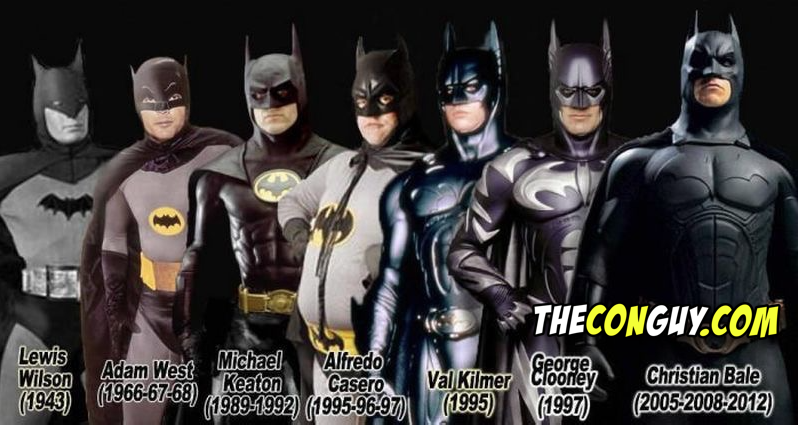 Of course, if Ben is Batman, then Matt can't be far behind…..right?
---
The panel, held inside the Indigo Ballroom at the Hilton Bayfront, featured previews of Robot Chicken's stop-motion madness….and it looks great. I mean, who wouldn't love a Batman/Superman therapy session? (Superman, talking to his therapist about Batman, says: "He's just mad because I told him a rich guy in a super hero suit is just cosplay.") Watch the ROBOT CHICKEN Comic-Con trailer here:
---
Follow us @TheConGuyDotcom