It seems like fans go to Comic-Cons for one of three reasons: The panels; the Cosplay; and the Exclusives. And the Exclusives-seekers are intense! Getting a SDCC exclusive is akin to nabbing the Holy Grail. On this week's Con Guy Show, we discuss the who, what, where, and how of EXCLUSIVES! Watch here:

But what EXACTLY is an Exclusive?
In the simplest terms, EXCLUSIVES are products that are available ONLY at a specific event. Most larger fan events have exclusives, but San Diego is definitely the grand-daddy of these things. Fans line up for exclusives just as rabidly as the fans who camp out for Hall H or Ballroom 20. These days, though, the definition seems to be getting a bit squishy, especially since most exclusives are available online or other places. We're not going to solve that debate here – we have strong opinions on both sides. What we are going to do is give tips and advice on nabbing some of the most popular exclusives this year, maybe cast a light on some of the more obscure items, and maybe help you guys purchase the ones you want.
Here are some SDCC 2016 EXCLUSIVES…better grab them quick because each of these items comes in a very limited quantity.
FUNKO
Last year we called the Funko booth on the convention floor a "Cluster-Funko." And we weren't wrong. It was chaos. Funko collectibles have emerged in recent years as one of the most mania-inducing product lines out there. They even have their own offsite event called FUNKO FRIDAYs that sold out almost immediately. These guys are popular.
WHERE TO FIND THEM: Funko has tried to smooth our their process for this year. Guests can go to Sails Pavilion each day for a chance to get a wrist-band that will be good for one shopping session at the Funko booth. Read the comprehensive explanation over on the official Funko site here>>>
Here's a sample of what Funko has in store for San Diego Comic-Con this year: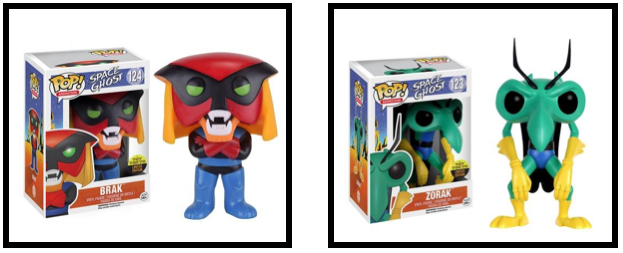 DISNEY TSUM TSUM
The crazy popular Tsum Tsum's will have a couple exclusives at the convention this year, each set limited to just 2,500. Han Solo and Greedo will be boxed in together – let's see who shoots first this time. It's $15 and will go fast. The Mickey Mouse Theater Set features Mickey, Minnie with 3-D glasses, Chip and Dale. These will sell for $35. Both sets are available (while supplies last) at Disney's booth.
Yahoo News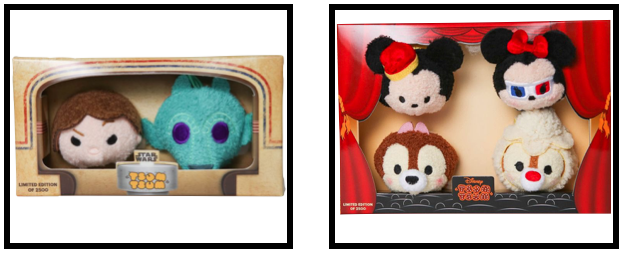 HASBRO
Recreate the noble journey of the great Jedi Master with the highly collectible Black Series Obi-Wan Kenobi Pack ($44.99). Featuring authentic, movie-accurate detail, this elite 6-inch scale Obi-Wan Kenobi figure comes equipped with Jedi robe, 2 lightsabers, an electronic light-up table, and Princess Leia hologram delivering a vital message. Includes 1 figure with multiple points of articulation and 5 accessories. Following the convention, a limited number will be available on HasbroToyShop.com.
MICRONAUTS
"The Interchangeable World of the Micronauts" is back as the "Classic Collection" features three Micronauts figures created from the original tooling. Micronauts was a tremendously successful toy line from 1976 to 1980, featuring alien heroes and villains with interchangeable parts and accessories. The SDCC set includes three classic characters: Galactic Warrior, Orbital Defender, and Pharoid. The three figures come packed out in an homage to the classic "Astro Station" playset. Every set purchased at San Diego Comic Con will receive a copy of the new IDW Micronauts comic (issue #3) with the new Pharoid art as an exclusive cover. Mr. Kelly will hold two signings at the Hasbro booth: Friday, July 22nd from 3-4 PM, and Saturday July 23rd from 2-3 PM.
HASBRO
LEGO
Exclusive DC and Marvel sets will be available only at Comic-Con before hitting retail outlets next year. $40 each. They'll be available at the LEGO booth. If you can't make it, you can enter to win one via Twitter by following @LEGO_Group and using the hashtag #LEGOSDCC).
USA TODAY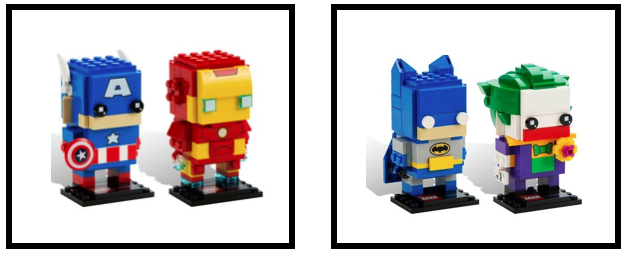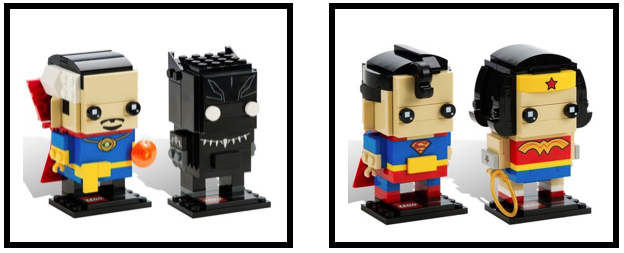 FACTORY ENTERTAINMENT
A STAN LEE plush! 150 lucky fans who purchase the 2016 SDCC Exclusive Stan Lee Bundle will not only receive the 15-inch tall Stan Lee talking plush, which speaks 6 phrases specially recorded by Stan for this item and includes a signature card hand-signed by Stan, they will also get an exclusive 11×17-inch print from Stan's latest project, entitled 'STAN LEE'S GOD WOKE', a digital graphic novel debuting this year at SDCC and created in collaboration with William Shatner and Deadpool creator Fabian Nicieza. No online sales remaining – must pick it up at the booth while supplies last. Price $125.
Factory Entertainment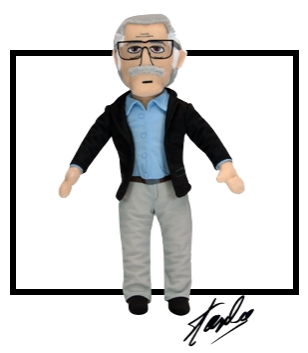 STAR WARS STUFF
 Chewbacca Watch
Nixon's Chewbacca watch ($300, limited to 300) features bandolier rivet strap details, a bowcaster and blast fire seconds hand, a laser etched "Let The Wookiee Win" casebook, and a custom LTD box with authentic "Chewbacca Roar" sound.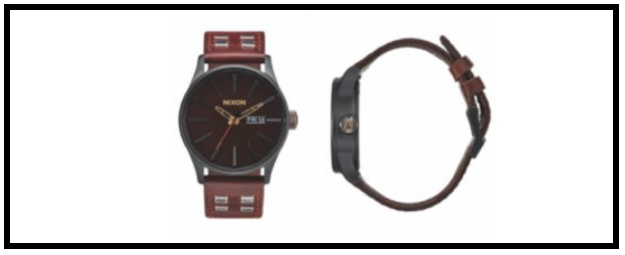 Hot Wheels Star Wars Carships Trench Run
Hot Wheels reimagines the famous finale of Star Wars: A New Hope as a thrilling car race by transforming starfighters into slick, speedy "Carships." Cased in gorgeous packaging, this premium set ($50) features a light-and-sound show that includes sound effects and firing LED laser cannons; the vehicles feature full die-cast bodies, chassis, and Real Riders wheels.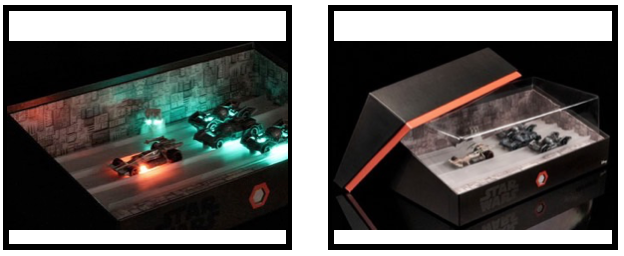 Star Wars Pop!
Funko presents two new exclusive Pop! vinyl figures: Han Solo with Chewie bowcaster (shared with GameStop) and BB-8 with thumbs up (shared with Hot Topic)! (Also, look for Pop! Indiana Jones with idol!)
ENTERTAINMENT EARTH
Penny Dreadful Spell Book Journal – Convention Exclusive – Booth #2343
The Big Bang Theory Sheldon in Black Superman T-Shirt 3 3/4-Inch Action Figure – Convention Exclusive- Booth #2343
Star Trek: The Original Series Amok Time Kirk vs. Spock Bobble Heads – Convention Exclusive
RESOURCES:
To help get you on your collecting way, we've put together the following list as a "starter" program for collecting Exclusives. Remember, this is just the tip of the iceberg. (But it's a good tip!). Google the following companies and follow them on Twitter to find out about their Comic-Con Exclusives and where to find them:
FACTORY ENTERTAINMENT
FUGITIVE TOYS
GENTLE GIANT
HALLMARK
KIDROBOT
MARVEL COMICS
DC COMICS
MONSTER HIGH
MONDO
SIDESHOW COLLECTIBLES
TITAN ENTERTAINMENT
SKYBOUND
And, last but not least, here's a list of indispensable blogs and websites that detail all the latest exclusives. Bookmark them.
Awesome Toy Blog
Toy Hype U.S.A.
Big Bad Toy Store
Crazy 4 Comic-Con
Diamond Comics
San Diego Comic-Con Unofficial Blog (these guys are ON it)
---

For all your news, updates and opinions from the Comic-Con universe, follow The Con Guy!
Facebook/TheConGuyDotCom
Youtube channel
Instagram.com/theconguy/
On Twitter @TheConGuyDotCom