Yeah, you heard that right — Halloween is upon us! And Elvira, Mistress of the Dark, kicked it off in grand, spooky style at the 4th Annual ScareLA, the Haunt Industry's Comic-Con, held this year in Pasadena, CA. Featuring panels and events from Knotts Scary Farm, Universal Halloween Horror Nights, Indie Filmmakers, costuming professionals, and a whole cross-section of businesses and fans dedicated to the Industry of Haunts and Halloween, ScareLA really is the best way to kick of the spooky season. The Con Guy (the Scare Guy!) spent the weekend there…one of the best parts was talking to the folks over at Blumhouse online about the upcoming Blumhouse production of Halloween — with JOHN CARPENTER back in the gang! Here's what we saw and heard at this year's ScareLA.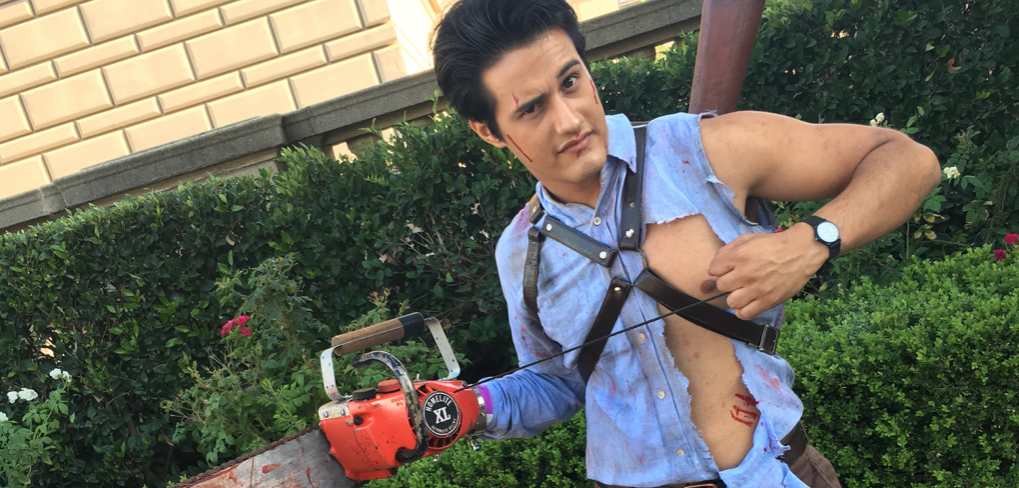 ---
HALLOWEEN HORROR NIGHTS ANNOUNCES 'THE PURGE' PARK-WIDE SCARE ZONE
The 3-film Purge series will be making a huge dent on this year's Halloween Horror Night crowds, according to Universal Studio's John Murdy and Chris Williams, who headlined a panel at Scarela detailing all the ghoulish plans they have in store this year. They hope to fill in all the "dead space" around the park — so, in other words, they don't want guests to feel safe anywhere! According to Behind The Thrills>>>
John announced that The Purge Election Year will be coming to HHN 2016 as a "Mega Scare Zone." It'll not just be a street, but multiple dedicated sections of the park encompassing Universal Plaza and Parisian Plaza as the epicenter. LOTS of actors, and thematic details. The purge will also be featured on the Lower Lot as well as the Opening Scaremony. Nothing on this scare has ever been done in Hollywood, but a few years back HHN Orlando featured a park-wide Walking Dead scarezone. This will be a similar scale but themed completely to all of the Purge movies.
The Purge Election Year maze announced for @UniversalHHN #ScareLA #UniversalHHN @UniversalHorror #ThePurge pic.twitter.com/1XwbvSIrAP

— The Con Guy (@TheConGuyDotCom) August 7, 2016
---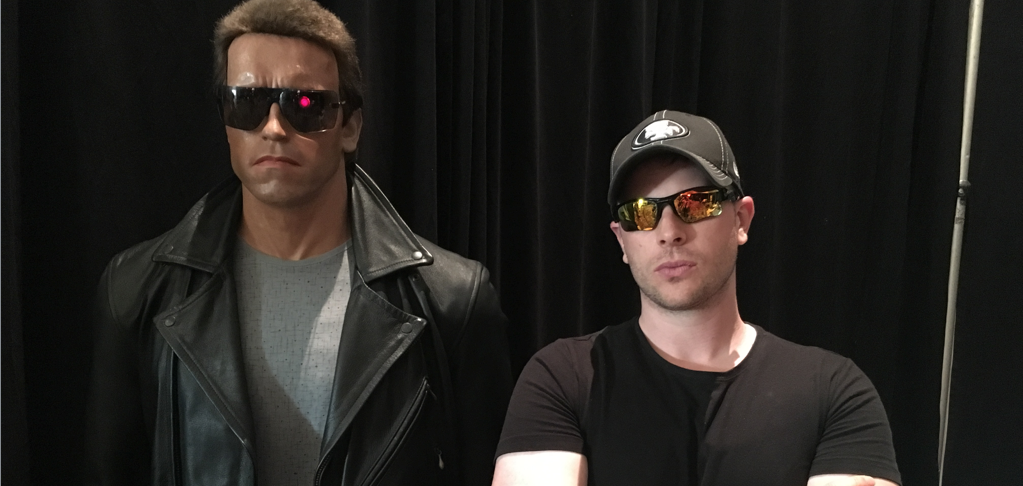 ---
JOEY FATONE AND CHRIS KIRKPATRICK, FROM NSYNC, DISCUSS BOY-BAND ZOMBIE FLICK 'DEAD 7'
Bye Bye Bye….Although they didn't dance and sing onstage this time, Nsync members Joey Fatone and Chris Kirkpatrick kept the crowd laughing as they talked about their newest venture, Dead 7, a film written by and staring Nick Carter and his fellow Backstreet Bandmates A.J. McLean and Howie Dorough. It also features a who's who of boy-bands, from 98 Degrees to O-Town, in this crazy western zombie apocalypse. From SyFy.com>>>
The gonzo tale follows Jack (Carter), a self-styled Man With No Name who teams up with a motley crew of renegades (including Fantone, Dorough, 98 Degrees' Jeff Timmons and O-Town's Erik-Michael Estrada) to take down Apocalypta (MADtv's Debra Wilson), a villainess who, along with her right-hand man Johnny Vermillion (McLean), uses the undead to wreck havoc on a small town.
@IamCKirkpatrick tells crowd he's afraid of monsters and heights @realjoeyfatone #dead7 @NSYNC @nickcarterfilms pic.twitter.com/utNOoA30iT

— The Con Guy (@TheConGuyDotCom) August 8, 2016
---
---
KRAMPUS IS COMING TO HALLOWEEN HORROR NIGHTS
We were there when Universal Studio's John Murdy and Chris Williams made the announcement that, Krampus, the European "bad Santa" is coming to Horror nights. And yes, we know it's a lot more than just a bad Santa — Krampus is a terrifying demon that drags bad kids to hell (Merry Christmas!). We gotta admit — we're not nearly as excited for Krampus as we are for the Exorcist, or Halloween, or The Walking Dead, or all the other AWESOME characters that Universal was able to snag this year, but we watched the movie this week and you know what? The maze might be awesome…. here's what HORROR MOVIE.CA reported >>>
Universal Studios has finally announced that Mike Dougherty's "Krampus" is heading to both Universal Studios Hollywood and Universal Studios Orlando for this year's Halloween Horror Nights.  "Krampus" originally released last year during Christmas time and I immediately knew that it was going to be perfect for Halloween Horror Nights. 
Krampus give away if you tweet these instructions at Halloween Horror Nights @UniversalHHN @KrampusMovie #ScareLA pic.twitter.com/MbGhXyoL78

— The Con Guy (@TheConGuyDotCom) August 7, 2016
---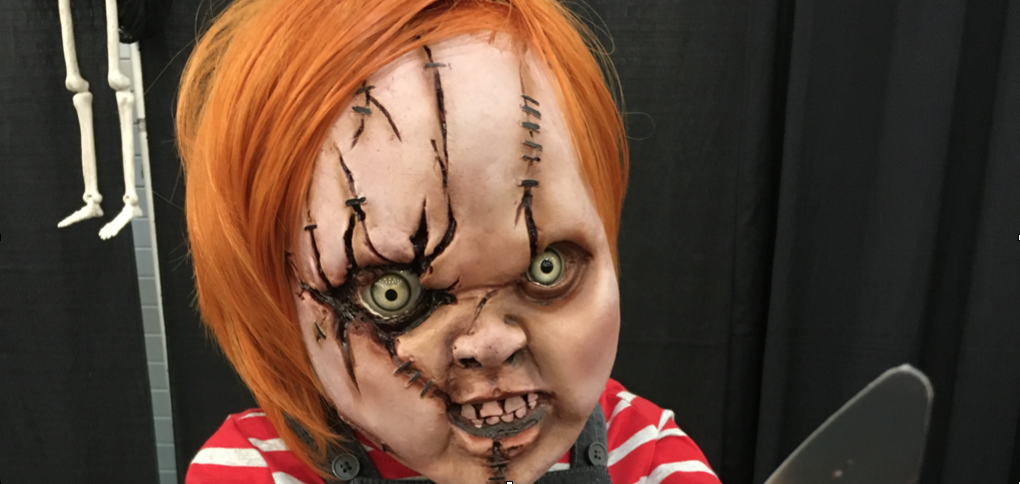 Check out our new section, THE SCARE GUY, a place where we can share all the news and updates about everything SCARY FUN in the Convention and Fan Events world. This includes the latest movies, TV shows, conventions, haunted events, podcasts, and everything else both SCARY and FUN.