In comics and comic-book media, sometimes it seems as if the really important things — family, faith, sacrifice, compassion — get buried beneath the spandex suits and outer-space battles. But if you look close, you'll see that these themes are woven into all the greatest stories. Before he ever made Star Wars, George Lucas studied Joseph's Campberll's "The Heroes Journey," and discovered those stories that are common among all mankind, stories of heroes, a quest, loss, redemption, and adventure. According to The Hero's Journey, "A hero ventures forth from the world of common day into a region of supernatural wonder: fabulous forces are there encountered and a decisive victory is won: the hero comes back from this mysterious adventure with the power to bestow boons on his fellow man."
Terminus Media is a faith and family-friendly media company producing comics, graphic novels, audio drama, and animation! They work toward common goals with other companies that share our values of integrity and excellence. According to Terminus: "We want everything we do to honor the Creator who has authored the greatest true story of love and redemption that the world has ever seen. We want to love our neighbors (ALL our neighbors) by using our gifts and talents to entertain and equip them to live abundant lives." No matter your faith background, Terminus sounds like an intriguing place for storytellers!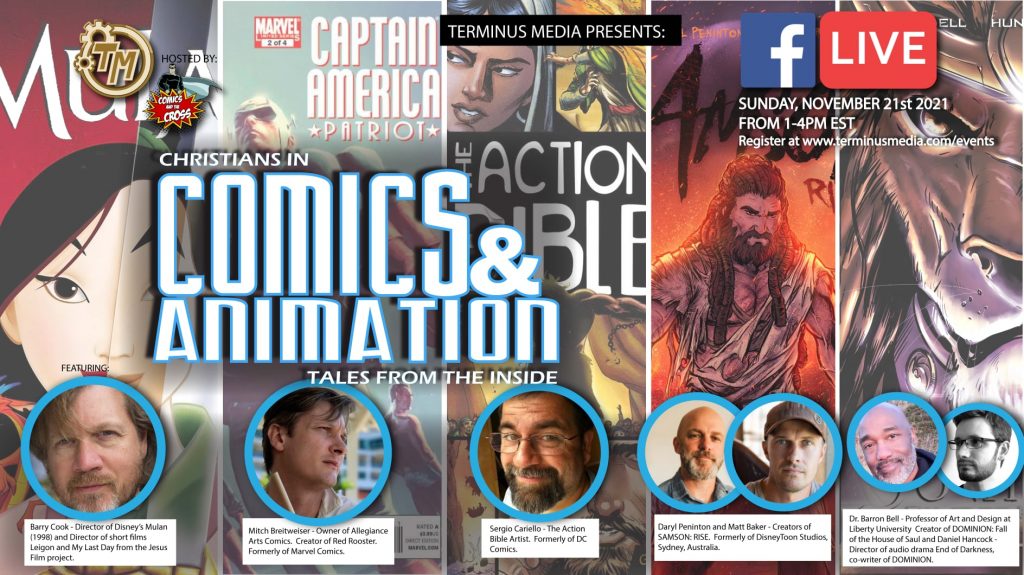 This Sunday, join Terminus for a live discussion about bringing light to the entertainment industry. There will be question and answer time as well as amazing giveaways including signed comics and original artwork!
For more information and to register for this cool event, go here.