Batman Day? Why not? I mean, we have Donut Day, Friends Day, and Talk Like a Pirate Day, so why not Batman Day? At least Batman Day has 80 years of history behind him, right? The first appearance of Batman was in Detective Comics in 1939.  Batman Day is an annual event organized by DC Entertainment to celebrate and promote Batman. The first Batman Day was July 23, 2014. The day was chosen to coincide with San Diego Comic-Con. The annual date has shifted around since then, normally hitting closer to late September. (or whenever DC comics decides to have a Batman Day).
That said, what did you guys do this weekend to celebrate? Here are some cool deals that DC put together for the day:


New LEGO® 1989 Batwing will be available starting October 21st at LEGO.com and LEGO Stores.
This impressively detailed model captures the iconic Batwing design from the 1989 BATMAN™ movie, including movable features and realistic accessories. Once completed, the model can be displayed along with 3 BATMAN-movie minifigures using the stand or the special element that allows it to hang on the wall. Check it out!
.

Build Your Own Bat-Signal
Grab some paper, scissors and a few other household items to create your very own Bat-Signal, a great way to celebrate Batman Day all year long! Click here to download the template and instructions!
.

Waze – Choose to be a Super Hero or a Super-Villain
You can drive with Batman's voice, Mood and vehicle in Waze, or The Riddler's. Choose a side and download now!
.

DC Batman Virtual Run
Get ready to run (or walk) the DC Batman™ Virtual Run!  Choose the distance that works for you and complete it on your time, wherever you want. We'll ship the goodie bag, medal, running hat, and personalized bib right to you! Register now! Please note: Packets will begin shipping week of 9/21/2020.

Check out these super-cool products and collectibles to stoke your Batman fandom! (Affiliate links!)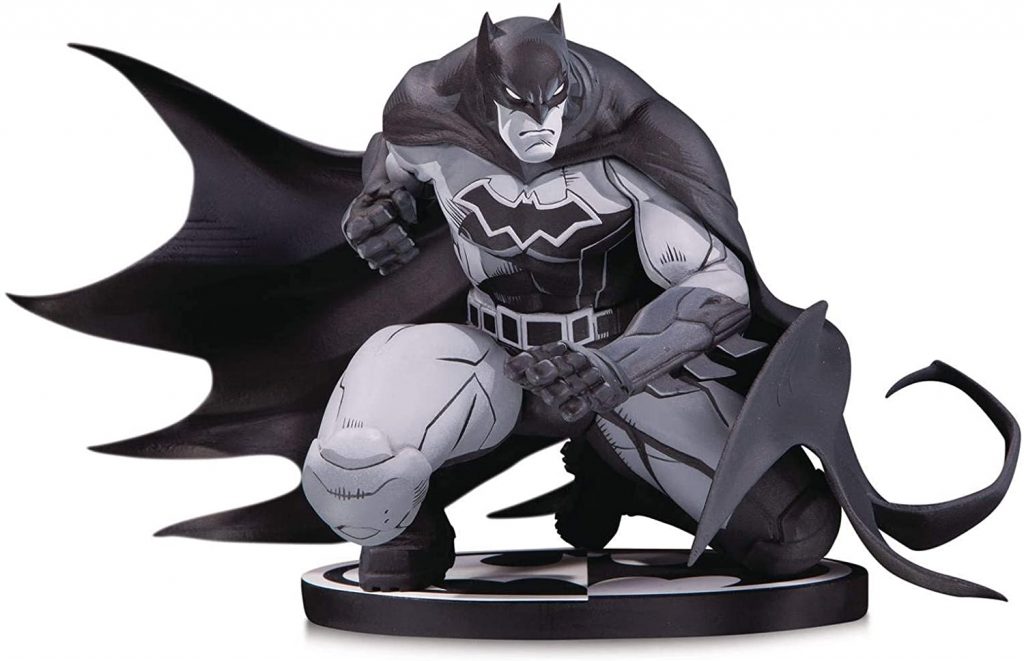 DC Collectibles Batman Black & White: Batman by Joe Madureira Statue. Click here.
…..

DC Collectibles DC Prime: Batman Action Figure, Multicolor. Click here.
…

Jada Toys DC Comics 1966 Classic TV Series Batmobile with Batman and Robin figures; 1:24 Scale Metals Die-Cast Collectible Vehicle. Click here.