You feeling a chill creep up your spine? It's either the cold winter weather or the fact that the period from January through March has become ground zero for movies made to give you chills. Not sure if you've noticed or not, but the first few months of the year have definitely been churning out some of the best and most memorable horror movies of the past few years. Consider, for example, recent releases The Witch (2016), The Boy (2016), Split (2017), A Cure for Wellness (2017), Raw (2017), Get Out (2017), The Strangers: Prey at Night (2018), Escape Room (2019) and Us (2019).
That said, here's a roundup of some of the spookiest, scariest fare hitting theaters this winter.
The Grudge—Out this weekend.
Plot: A new twist on the Japanese horror film Ju-On: The Grudge (2002), this time a house has a vengeful ghost who kills everyone through the door. The film stars John Cho, Andrea Riseborough, Demian Bichir, Betty Gilpin, Jackie Weaver and Lin Shaye. Best yet—it's produced by horror icon Sam Raimi, the legendary producer of the Evil Dead films.
.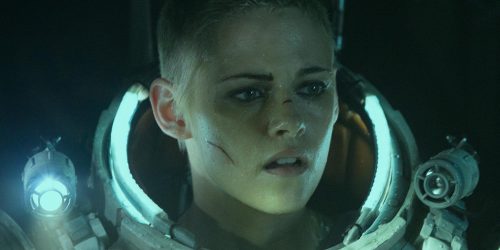 Underwater—Out Jan. 10
Plot: After an earthquake, a group of aquatic researchers discover something terrifying is out to kill them—at the bottom of the ocean. The film stars Kristen Stewart, Jessica Henwick, John Gallagher Jr., T.J. Miller, Mamoudou Athie, Gunner Wright and Vincent Cassel. This film is sure to drive claustrophobic viewers nuts.
.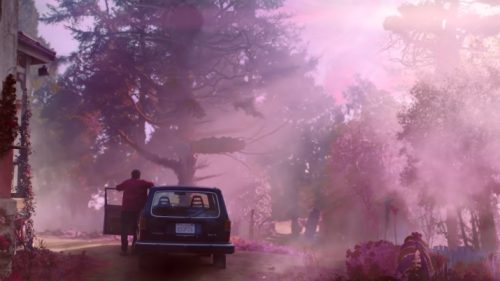 Color Out of Space—Out Jan. 24
Plot: It's another one of those trippy Nicolas Cage movies—if it's anything like Mandy, count me in. And there's a good chance it does bare some resemblance to that 2018 purple-hued horror gem, since it's produced by Elijah Wood's SpectreVision, which also produced Mandy. Based on a H.P. Lovecraft story, a town is struck by a meteorite, causing catastrophic fallout. The film stars Nicolas Cage, Joely Richardson, Madeleine Arthur and Tommy Chong.
.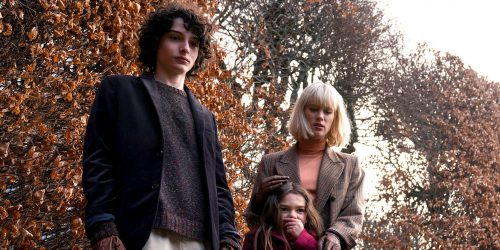 The Turning—Out Jan. 24
Plot: A modern take on Henry James' novella The Turn of the Screw, this new iteration is about a young governess who starts to suspect evil forces are taking over the two young kids in her charge. Stars Mackenzie Davis, Finn Wolfhard and Brooklynn Prince. And get this—it's produced by none other than Steven Spielberg himself.
.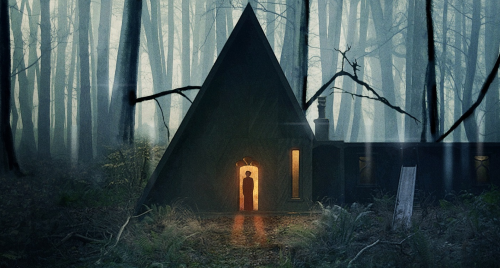 Gretel & Hansel—Out: Jan. 31
Plot: Yes, it's about the Hansel & Gretel siblings from the old nursery rhyme—although much darker, and the names have been rearranged in the title, signifying the film's focus on the sister. The siblings face down an evil creature in the woods and general mayhem ensues. The film stars Sophia Lillis, Sam Leakey, Charles Babalola, Alice Krige and Jessica De Gouw.
.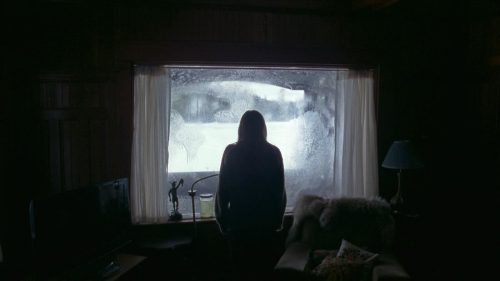 The Lodge—Out: Feb. 7
Plot: From Sundance, this is another one of those "prestige" horror films, in the same vein as The Witch and Hereditary. A woman gets snowed in with her two future stepchildren and strange events start unravelling this soon-to-be family, summoning up psychological demons from the mom's strict religious childhood. Sounds like a lot of family drama wrapped in a dark, supernatural blanket. Stars Riley Keough, Richard Armitage, Lia McHugh, Jaeden Martell and Alicia Silverstone.
.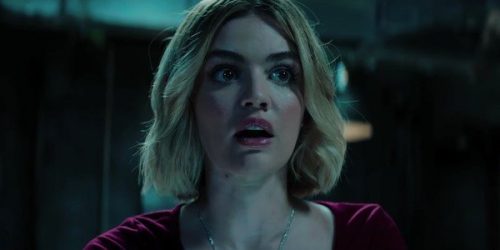 Blumhouse's Fantasy Island—Out: Feb. 14
Plot: Da plane! Da plane! Based on the super-campy 1977-1984 TV series where guests arrived to have their fantasies fulfilled, this new version goes dark (of course). Guests think they're in for an awesome time, but instead end up fighting for their lives against their worst nightmares. But expect some fun thrown in too. The movie stars Michael Pena, Maggie Q, Lucy Hale, Portia Doubleday, Austin Stowell, Ryan Hansen, Jimmy O. Yang and Michael Rooker. ("I'm Mary Poppins, ya'll!").
.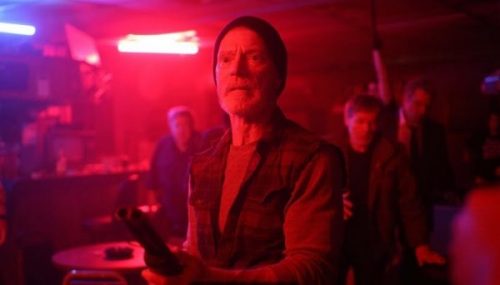 VFW—Out: Feb. 14
Plot: From classic horror brand Fangoria, this one should be a must-see for lovers of schlocky 80's scares (Me! Me!). It pits retired war veterans against punk mutants! Plenty of kick-ass is in store. The pic stars Stephen Lang, William Sadler, David Patrick Kelly, George Wendt and Fred Williamson.
.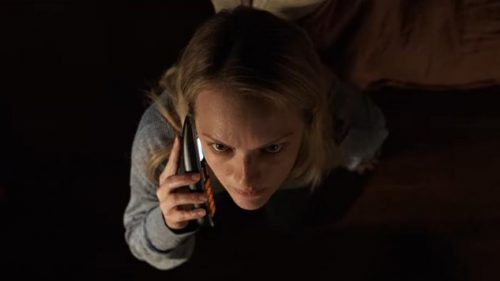 The Invisible Man—Out: Feb. 28
Plot: Directed by modern horror-maestro Leigh Whannell, writer of Saw (2004) and Insidious (2010), this film is another attempt by Universal to revive one of its most famous monsters from the Golden Age. They abandoned the Dark Universe shared universe (too bad—I still think it was a good idea…. they just needed a better beginning than the dreadful Mummy.) Elisabeth Moss stars as a woman stalked by her abusive ex-boyfriend — who was supposed to be dead, but instead is—as the title suggests—invisible. Also stars Oliver Jackson-Cohen, Aldis Hodge, Storm Reid and Harriet Dyer.
.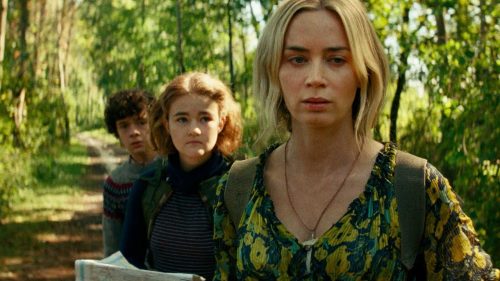 A Quiet Place Part II—Out: March 20
Plot: Here we go again… time to shhhhhh. The Abbott family again faces off against creatures that hunt by sound. The first film was fresh, scary, and created one of the most agonizingly tense scenes in modern film history (giving birth, stepping on a nail while the monsters stalked you). The film stars Emily Blunt, Millicent Simmonds, Noah Jupe, Cillian Murphy and Djimon Hounsou. Blunt's husband, John Krasinski, returns as writer and director. Let's hope this family affair is as messed up and nerve-wracking as the first.