Let's face it, there's one event–one HUGE, EPIC, star-studded event–that shined above all others on Friday at Star Wars Celebration 2019, and it was the highly anticipated Episode IX panel featuring all the biggest players currently swirling around the Star Was universe. Director J.J. Abrams and Lucasfilm President Kathleen Kennedy were joined on the stage by cast members Anthony Daniels (C-3PO), Daisy Ridley (Rey), Oscar Isaac (Poe), John Boyega (Finn), Kelly Marie Tran (Rose Tico), Joonas Suotamo (Chewbacca), newcomer Naomi Ackie (Jannah), and returning from the original trilogy Billy Dee Williams (Lando Calrissian). But that's enough about introductions…. let's see that teaser (for the 77th time!):
YES, YES, and one more time YES! It brings back memories of that Anaheim Star Wars Celebration in 2015, when–for the first time–I saw an entire arena of adults (half of them men) openly cry at the sight of a trailer. Of course, it was the now legendary "Chewie, we're home," trailer, which is all but impossible to watch without breaking into the waterworks. This time, however, we had other reasons to turn on the emotions. Here, watch the crowd on the floor of the convention watching the live-stream of the trailer being dropped.
The enthusiasm is almost visceral in its intensity. Why? I'll tell you why–BECAUSE J.J. IS SAVING LUKE SKYWALKER! Yes, you heard me right. After the polarizing reaction to Rain Johnson's THE LAST JEDI, it seems the Lucasfilm brass have given J.J. Abrams one directive: SAVE SKYWALKER and FINISH the saga on a high note. Give the fans what they want.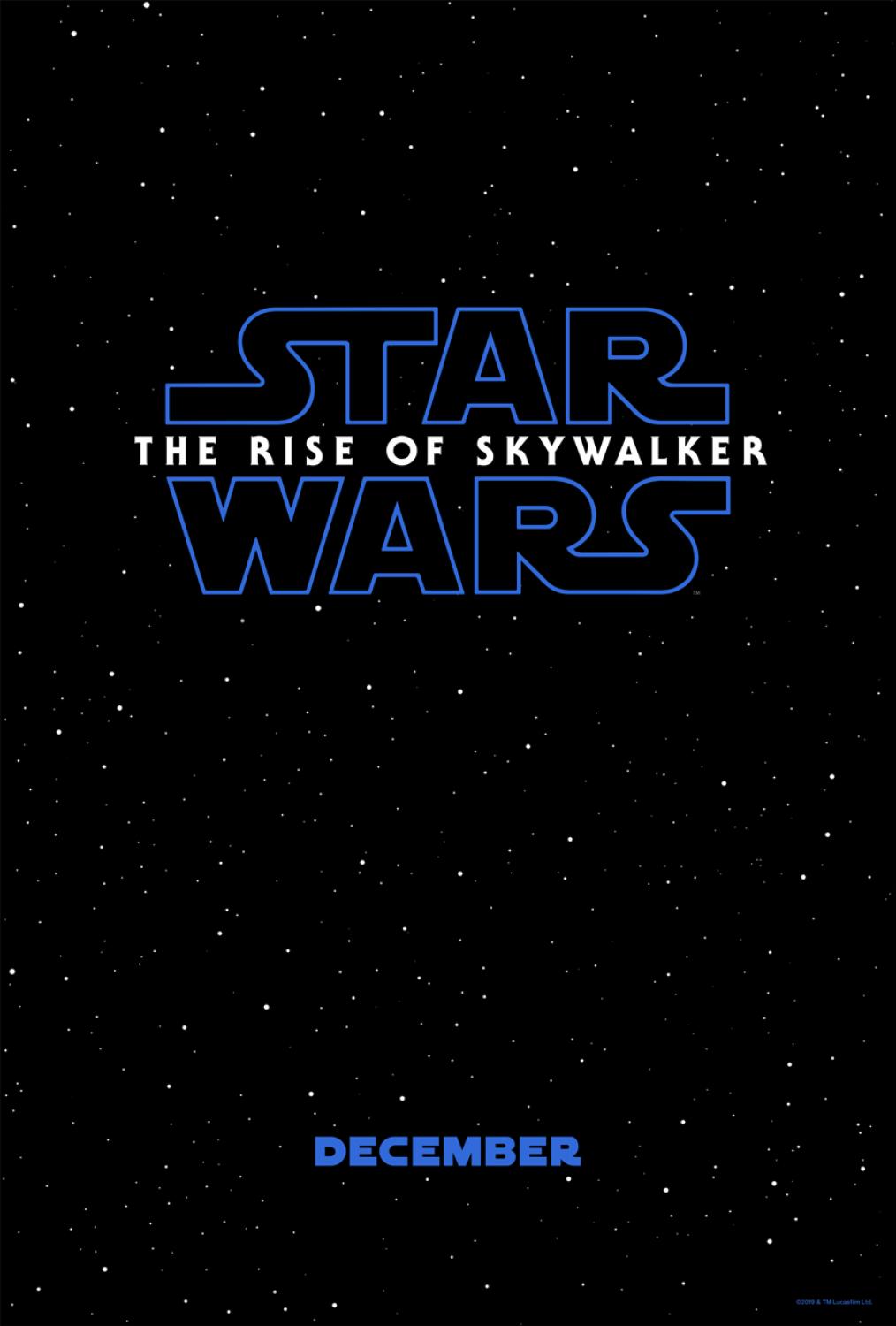 Now, let's not devolve into toxic fandom. It seems that The Last Jedi is a lightning rod for heated debates and hate-filled trash talk. Heck, poor Kelly Marie Tran even had to quit social media because of the obnoxious, over-the-top abuse she received at the hands of angry (and dim-witted) fans who objected to her being cast in the film. For the record, I LOVE TRAN! She's a bundle of excitement and energy. She can't help it that her character–Rose Tico–was caught in the middle of a bad plot and needless casino storyline.
I can't imagine the pressure of directing a Star Wars film, and for Rian Johnson, I'm sure the allure of joining this storied franchise was too much to pass up. But even though he created some pretty amazing scenes (which most critics seemed to love–especially that epic throne room light saber duel), the overall effect left many fans feeling a bit cold. ESPECIALLY the Luke Skywalker storyline. Disgruntled fans felt that Luke was reduced to a sniveling coward of a man, and that his ultimate demise was an unwelcome ending to a disappointing film. SOOOOO what better way to salvage the legacy and legend of LUKE freakin SKYWALKER than naming the final film after him (or his daughter?)… and best yet, it's THE RISE OF SKYWALKER…. basically, it's a promise from J.J. and Lucasfilm that LUKE IS A BAD-ASS once again. He's back on top. J.J. SAVED SKYWALKER. Check out these photos from the film:
Of course, there are a couple more scenes that drummed up some strong feelings in that trailer. And, for my money, both of them involved classic characters. Here they are below:
Here's a sampling of the reactions to the trailer… more will surely come in soon. All we can say is STAR WARS IS BACK, BABY!
.
.
.
.
.
.
.