By Ben Kliewer
In our never-ending journey to further the epicness that is The Con Guy, we recently reached a new milestone. We actuallyproduced a panel at a major comic-book and pop culture convention. The year was 2019, the Con was Wonder… con… and the panel was Morphinominal!
I was honored when Jim and Luke, the proverbial godfathers of TheConGuy.com asked if I would be the moderator for their podcast's very first panel: It's Morphin' Time, Meet the Power Rangers. What on earth was little Benji Kliewer from Buhler, Kansas, doing moderating a Power Ranger panel at Wondercon, Anaheim?!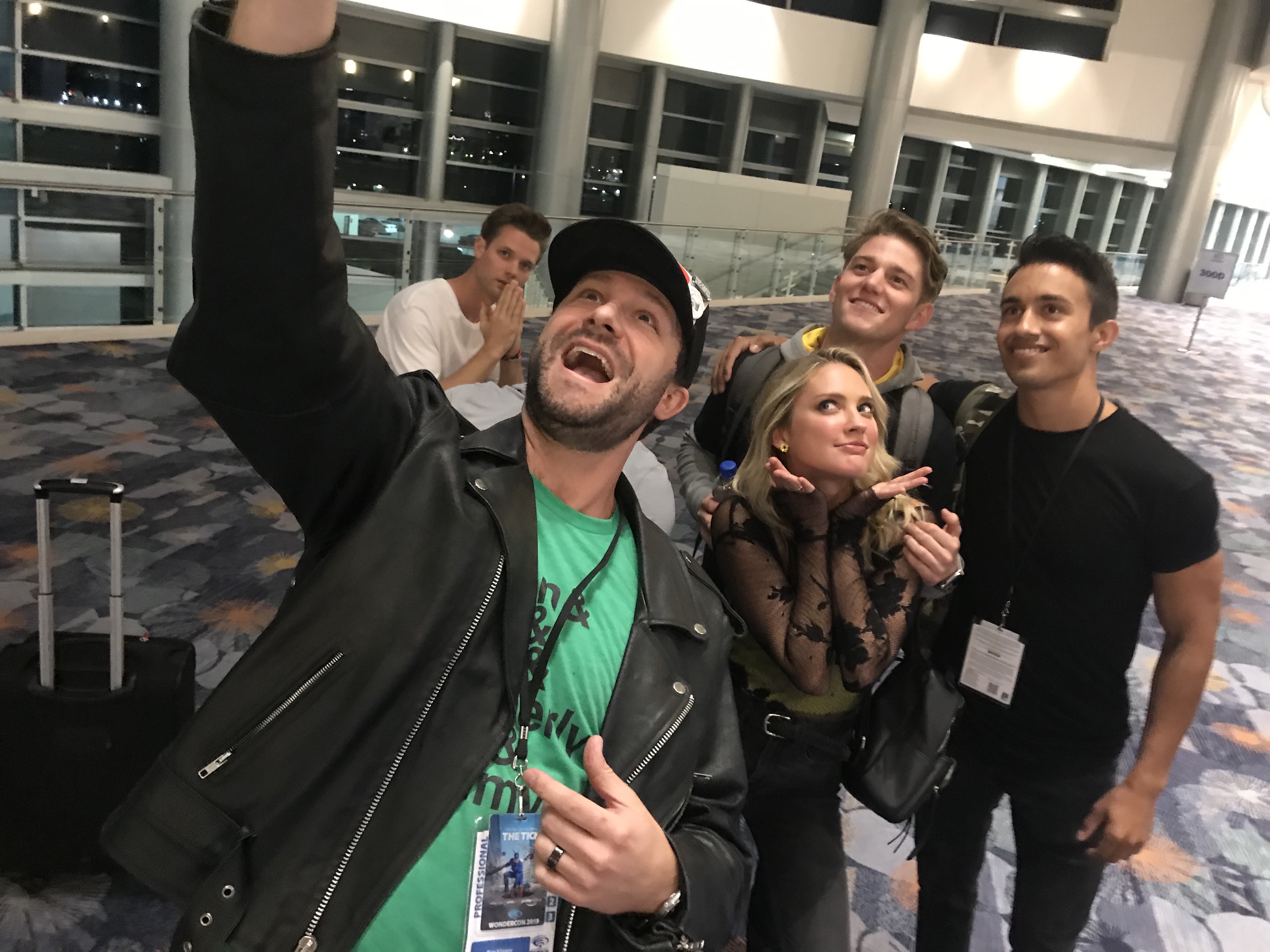 I mean, listen folks… I remember as an eight-going-on-nine-year-old, seeing commercials for this new show that was coming out at the beginning of the school year. Saban's Mighty Morphin Power Rangers…
Rangers huh… sounds dumb. I don't know why they called them rangers. Little did I know that when I came home from school and turned the first episode on, how much of an impact those dumb-sounding rangers would have on my life.
Fast forward nearly 26 years, and here I was, about to interview… a bunch of actors I was unfamiliar with… who'd played rangers on the continuation of the series I knew and loved, but on later seasons after I had stopped watching.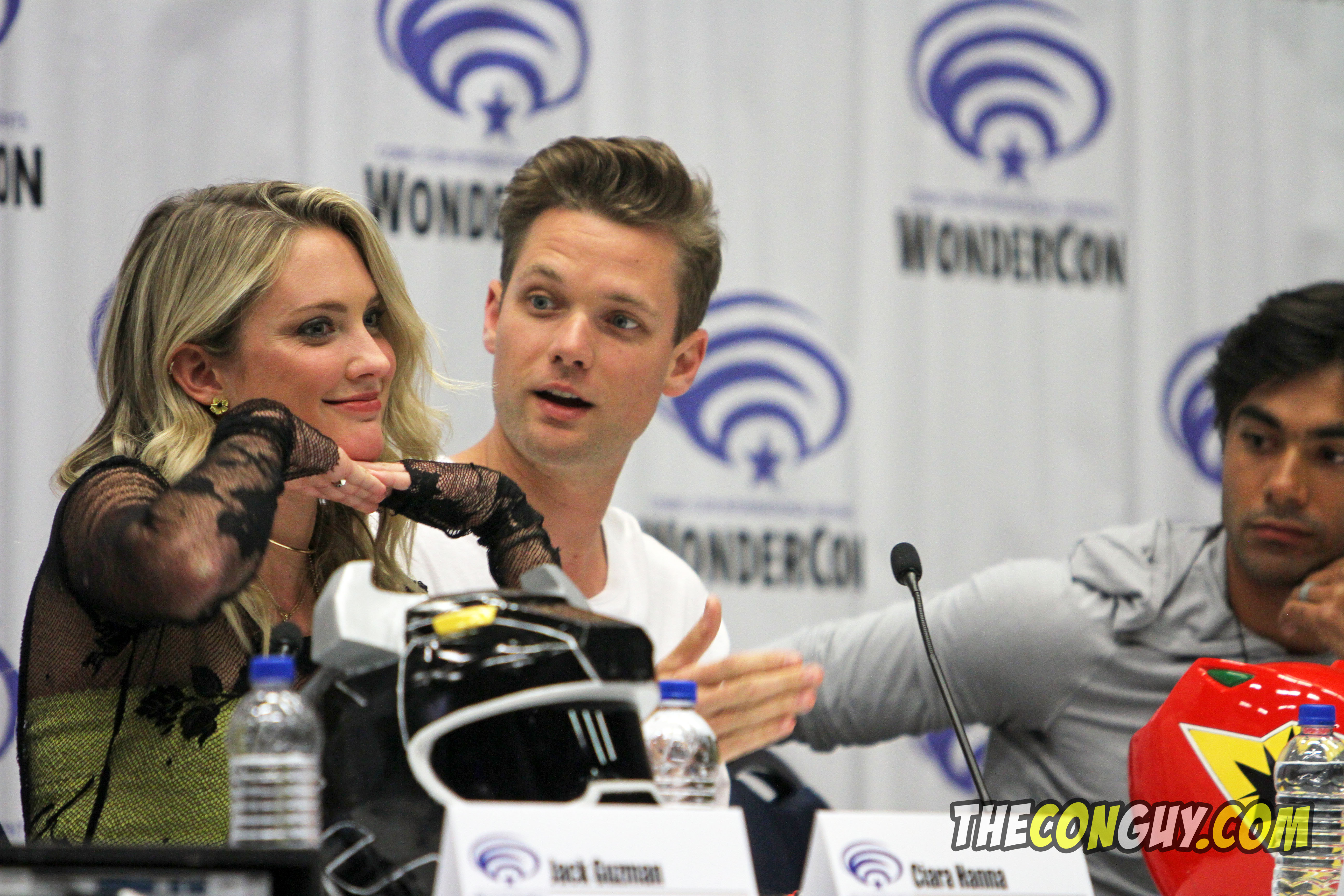 But the reality I witnessed in that approximately 600-person capacity room (I was as impressed as you are that our little podcast-that-could was able to secure such a location), is that Ranger Mania is as strong and wonderful as it's ever been.
I had the opportunity to share the stage with former Power Rangers Brennan Mejia, Ciara Hanna, Nico Greetham, Jack Guzman, Cameron Jebo and William Shewfelt. Listening to them tell stories of being on set, the relationships they formed and the surrealness of being an actual Power Ranger, after having grown up watching the show, made my heart grow three sizes.
Except for Jack Guzman. As the oldest Ranger there, he hadn't grown up watching the show at all. He's from a GI Joe and Thundercats generation. I kid you not, the man actually said that he thought Power Rangers was dumb at the time he was auditioning for it. But it was a job, and it was one that etched his name in the pantheons of Morphin' History forever, and for that he is grateful.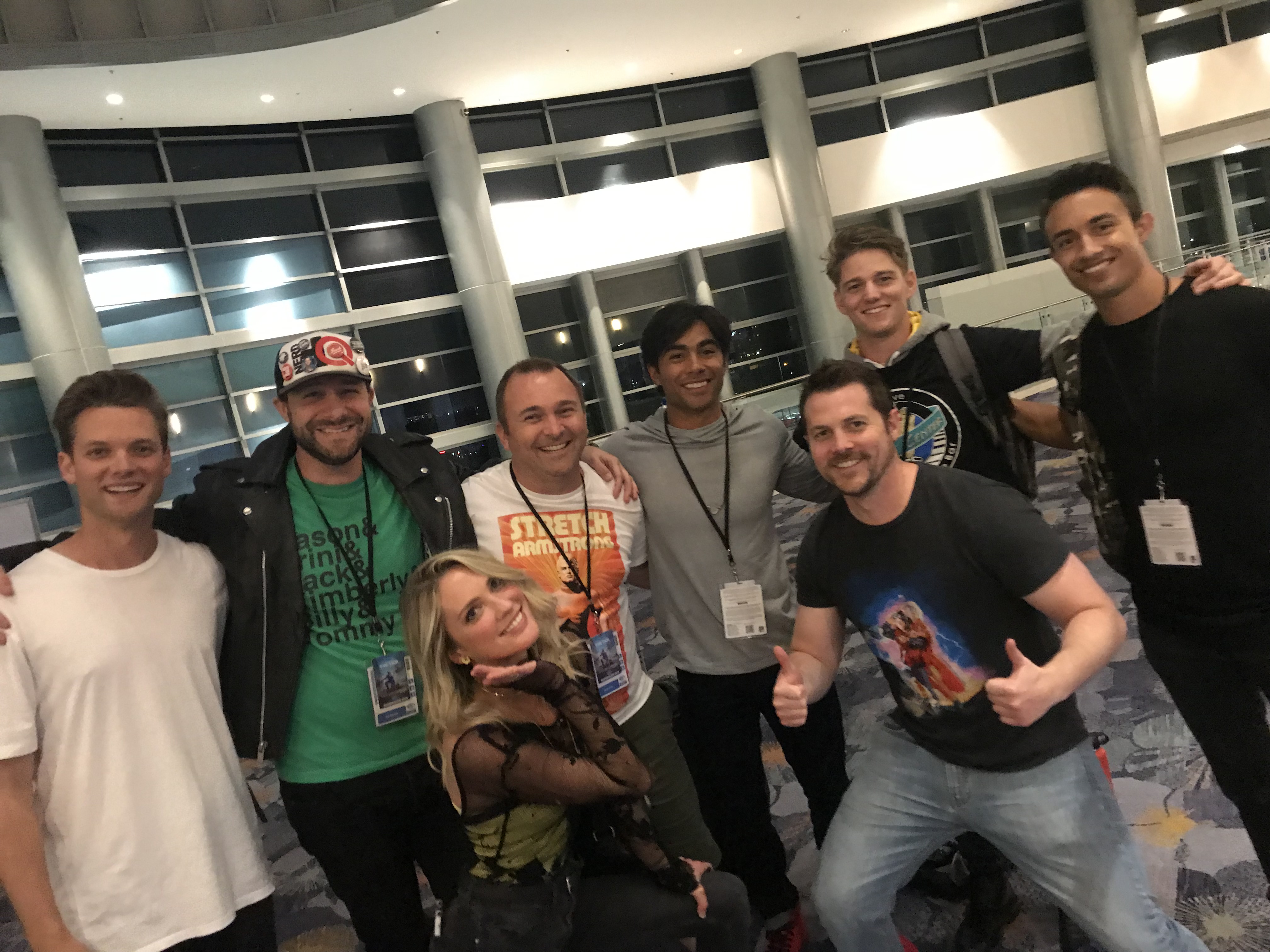 About halfway through, we began taking questions from the audience, and at that point I realized we should've started taking questions a third of the way through. There were so many great queries and stories from fans about the impact that Power Rangers has had on their lives, the same way it did on mine. We ended up butting up against our end time, and I had to, sadly, cut off the questions and comments so that the next panel could set up. A panel that surely didn't match up to the one before it.
People tell me I did a great job moderating, that I gave our panel the feel of a bigger, more polished panel with banter and jokes. That makes me happy, and I'll take it. But I'm an actor and a comedian, I've been taking to the stage all my life. Was I nervous? Of course! I am every time I take a stage, but when the mic turns on and the lights go up, I'm there for it. So yeah, I guess I did a good job.
But what really made it special… what really produced that "good job" that people so want to assign to me, was that The Con Guy managed to present a panel that means something to people. Power Rangers, no matter what iteration, is a cultural phenomenon that has touched imaginations for over 25 years now. So, for me to get up there and talk to charismatic actors about a topic with such a reach, well, that's a walk in the park.
I just hope Putty Patrol doesn't show up on that walk, but if they do, I got the Rangers with me.

---
.
Check out the videos below for a sample of the fun we had at the panel.