It used to be called Stan Lee's Comikaze, then it became Stan Lee's L.A. Comic Con. Now they've dropped the Stan Lee branding altogether and made it simply L.A. Comic Con–probably for the best. Whatever you call it, it's one of the best events on the west coast, attracting well over 100,000 guests over three days. For such a young convention, this event has grown incredibly fast. With San Diego Comic-Con reliably sold-out for the foreseeable future, and nearly impossible for the regular guy to attend, L.A. Comic Con has become a go-to Con in for Southern California. Of course, we wonder how long San Diego will allow them to continue calling themselves a "Comic Con," especially considering how they sued (and won) in their case against Salt Lake Comic Con — now called FanX Salt Lake Comic Convention. (Note: For those who attended Wondercon last year, you may recall how Comic-Con International called it "L.A.'s Comic-Con").
REGARDLESS, here's some of what fans can expect at this year's L.A. Comic Con.

MEET THE GEMS OF STEVEN UNIVERSE!
Cartoon Network's critically acclaimed hit show Steven Universe swoops in the Main Stage on Saturday of L.A. Comic Con! Voice actors Michaela Dietz (Amethyst), Jennifer Paz (Lapis Lazuli), Shelby Rabara (Peridot), Grace Rolek (Connie Maheswaran), and Kimberly Brooks (Jasper) join us at L.A. Comic Con for signings and photo-ops all weekend long!
MEET ROADHOG FROM OVERWATCH!
Junkers! Grab your Chain Hook and your Scrap Gun! Coming from the irradiated wastelands of Junkertown, Australia, is none other than ROADHOG! Josh Petersdorf, the voice behind the The One Man Apocalypse will be signing at Los Angeles Comic Con on Saturday and Sunday!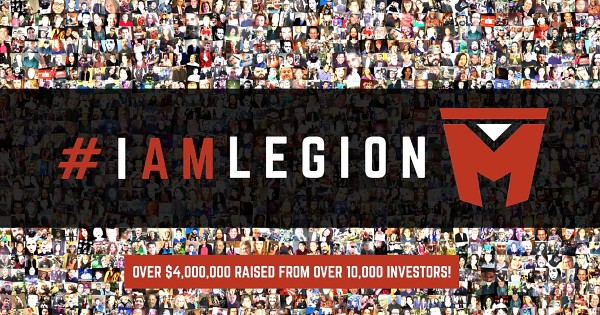 LEGION M TO CONJUR FAN OASIS AT L.A. COMIC CON
Legion M – The World's First Fan-Owned Entertainment Company – and L.A. Comic Con have entered into a multi-year partnership, bringing the Legion M Fan Oasis exclusively to the show floor!
We're banding together to give fans an immersive experience celebrating our most important guests— you! Attendees can expect a full slate of interactive, fan-focused activities throughout the weekend at the Legion M Fan Oasis, including:
Legion M Development Meetings – Learn how Legion M develops projects for film, TV and VR
Cosplay Tutorials – Swap tips with some of the biggest names in cosplay
Walk the Red Carpet – Take pictures and get interviewed on L.A. Comic Con's official red carpet
Photoshoots with Legion M's iconic 1958 cherry red Cadillac — Marilyn
Pop culture trivia, contests & prizes
And much, much more!
To celebrate our partnership, we are giving fans an exclusive offer on tickets to L.A. Comic Con! Early bird pricing may have passed, but for a limited time we're offering you Early Bird + $1 – But hurry, this offer won't last long!
USE PROMO CODES:
OASIS3 to save $14 on your 3-DAY PASS
OASIS1 to save $4 on your 1-DAY PASS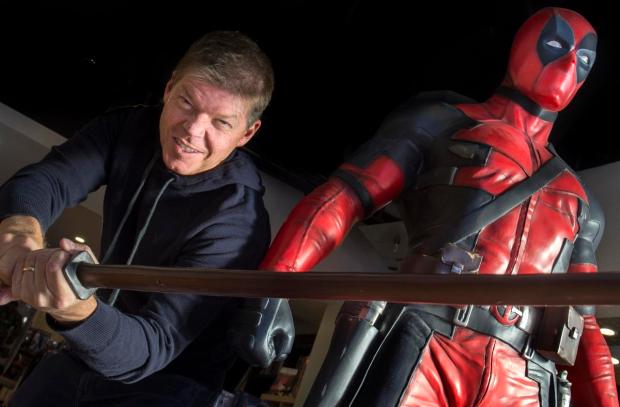 DEADPOOL CREATOR ROB LIEFELD SHOWING UP SATURDAY AND SUNDAY
Rob Liefeld, the one and only creator of Deadpool, Cable, and X-Force will be joining us on Saturday and Sunday of L.A. Comic Con! Rob is bringing his super-exclusive cover Deadpool/Black Panther #1 starring Marvel's breakout cinematic stars of 2018! Rob Liefeld's Deadpool/Black Panther #1 pits his popular Mercenary creation versus Marvel's King of Wakanda. Get his V.I.P. Package HERE!
RYAN HURST AND EMILIO RIVERA
Ryan Hurst and Emilio Rivera, fan-favorites from Sons of Anarchy, are joining us Saturday and Sunday for signings and photo ops! Ryan Hurst, also known for Remember the Titans (and recently cast in The Walking Dead!), will be doing signings and photo-ops all weekend long! Emilio Rivera is best known as Marcus Alvarez on Sons of Anarchy and Mayans MC. You can pre-purchase his Autographs and Photo Ops HERE.