Michael Myers never dies… at least, not for long. Each year when October 31 rolls around and the shadows grow long, the trees grow bare, and All Hallow's Eve draws near, Michael returns to stalk babysitters–and us–once more. John Carpenter's Halloween, the classic slasher film that gave us Jamie Lee Curtis and the ever-present Dr. Loomis, is all over this year–back in theaters, at outdoor screenings, and in a 4K Ultra HD Combo Pack (plus Blu-ray)–celebrating its 40th anniversary and just ahead of the release of the David Gordon Green's direct sequel HALLOWEEN (2018).
CineLife Entertainment, the event cinema division of Spotlight Cinema Networks, has teamed up with Compass International Pictures and Trancas International Films to bring John Carpenter's seminal 1978 classic back to select theatres worldwide beginning September 27, 2018.
In the film, the villain, Michael Myers, has spent the last 15 years locked away inside a sanitarium under the care of child psychiatrist Dr. Sam Loomis. On October 30, 1978, Myers escapes and makes his way back home to Haddonfield, turning a night of tricks and treats into something much more sinister for three young women, including Laurie Strode, the star-making role for Jamie Lee Curtis. Watch the trailer.
The original Halloween will be released on over 1,000 screens in more than twenty countries across the globe. "I'm thrilled to have the original make its way back into theatres, as we prepare for the release of the sequel. Having both back in theatres this fall is remarkable," says director John Carpenter.
Fans will be treated to view big screen presentations of the restored and remastered digital print, created under the supervision of the world-renowned cinematographer, Dean Cundey.
"We are thrilled to be a part of the 40th anniversary celebration, working with Compass International Pictures and Trancas International Films, to bring the most fear-provoking and enduring horror movies of all time to cinema screens around the globe," said Mark Rupp, Managing Director, CineLife Entertainment.
The release of John Carpenter's Original Halloween comes just ahead of the release of Halloween (2018) – the direct sequel to John Carpenter's classic. Jamie Lee Curtis and Nick Castle reprise their roles as Laurie Strode and Michael Myers, respectively. It is set for release on October 19th, a week before the 40th anniversary of the original Halloween release date.
For theatres and showtimes, please visit www.CineLifeEntertainment.com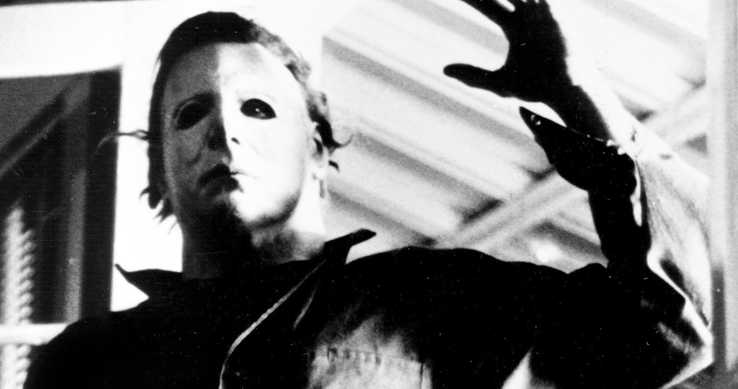 Original Halloween Gets a New 4k Trailer, Blu-ray Specs Revealed
Halloween arrives on 4K Ultra HD™ Combo Pack (plus Blu-ray™) September 25 from Lionsgate. Starring Golden Globe winner Jamie Lee Curtis, Donald Pleasance, Tony Moran, and P.J. Soles, this edition of the horror classic delivers four times the fear with four times the resolution of Full HD with 4K, which also uses Dolby Vision HDR to bring to life the stunning cinematography of this horror film. Celebrating the 40th anniversary of the original 1978 theatrical release, and arriving just in time before the theatrical release of the newest film in the series, the Halloween 4K Ultra HD Combo Pack is loaded with special features and will be available for the suggested retail price of $22.99. Buy it here!

Special features include:
Audio Commentary with Writer/Director John Carpenter and Actor Jamie Lee Curtis
"The Night She Came Home" Featurette
"On Location: 25 Years Later" Featurette
TV Version Footage
Trailer
TV Spots
Radio Spots
---
Wanna visit some of the sights from the film? Check out our tour with Michael Myers: