We've always known that Avengers: Infinity War would be big. And we're beginning to get some idea just HOW big it will be. At least on opening weekend. Fandango says that Infinity War is outselling Black Panther advance ticket sales right now by a margin of 2-to-1. Wow! It's doubling the pre-ticket sales of Black Panther. And lest we forget, Black Panther is Marvel's current King of the box-office.
And here's another astounding fact: currently on Fandango, Infinity War is outpacing than THE LAST SEVEN Marvel films combined. Those films are Black Panther, Thor: Ragnarok, Spider-Man: Homecoming, Guardians of the Galaxy Vol. 2, Doctor Strange, Captain America: Civil War and Ant-Man. According to The Hollywood Reporter, "[Fandango] says it has never seen these sorts of numbers. 'Infinity War has built up such unprecedented anticipation that it's pacing to break records, the likes of which we have never seen before for a superhero movie,' says Fandango's Erik Davis." Click here to read the full Hollywood Reporter article.
Hollywood Studios use certain "tracking" services to analyze data and give a prediction about how much a film will earn on opening weekend. This week, the tracking numbers came in for Infinity War, and it's no exaggeration to say that they were off the charts (literally…. the numbers are so hight that it's hard to measure.).
DEADLINE:
"Disney/Marvel's Avengers Infinity War arrived on tracking today with numbers that literally indicate the movie could open to $200M-plus, easily on its way to a record April debut. Note this is an industry prediction, not one from Disney. The studio is historically conservative with their projections."
Deadline goes on to give this impressive number: "In unaided awareness, that portion of survey-taking where the person being polled brings up a movie title without being prompted, Infinity War has a huge 42, a score that's higher than The Force Awakens (36, $247.9M), Black Panther (35, $202M), The Last Jedi (35, $220M), Jurassic World (24, $209M) and Avengers (26, $207M)…Other strong indicators: First choice where Infinity War has an enormous 38 which is also higher than The Force Awakens (22, $247.9M), Black Panther (25, $202M), The Last Jedi (23, $220M), and Jurassic World (17, $209M), and Avengers (21, $207M)." Read full DEADLINE article here >>>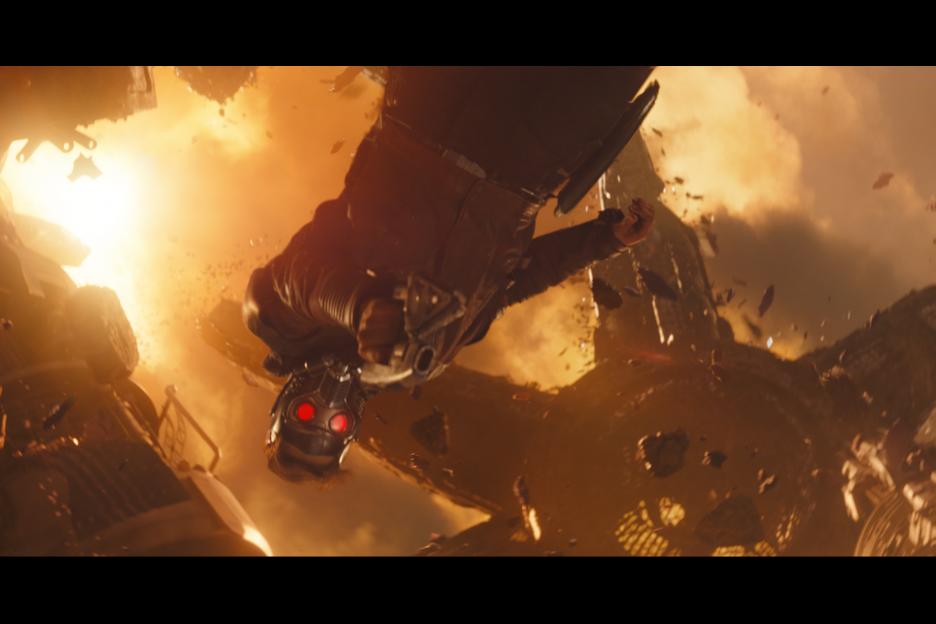 MOVIEWEB
Hollywood news site MOVIEWEB says that Infinity War is tracking for a $235 million opening! "The predicted $235 million opening for Avengers: Infinity War would be easily the biggest for a Marvel movie to date. That record currently belongs to The Avengers, which made $207.4 million on its opening weekend in 2012. Black Panther came awfully close to beating that recently, as the movie of the moment made $202 million on its opening weekend last month, but ultimately climbed to an incredible $242 million over the course of the four-day holiday weekend. With that in mind, Infinity Warwill surely benefit by coming out so close to Black Panther, as the characters from the movie, and the now beloved fictional land of Wakanda, are going to be featured prominently in the new Avengers movie." Full MOVIEWEB article here >>>
HOLLYWOOD REPORTER
The Hollywood Reporter reminds us that these types of opening numbers are rare indeed. "Only seven films have ever opened to $175 million or more domestically, not adjusting for inflation. Four superhero movies from Disney/Marvel grace the list: The Avengers ($207.4 million), Black Panther ($202 million), Avengers: Age of Ultron ($191.3 million) and Captain America: Civil War ($179.1 million). The other three films are Disney/Lucasfilm's Star Wars: The Force Awakens ($248 million) — No. 1 on the list of top domestic openings — Star Wars: The Last Jedi ($220 million) and Universal's Jurassic World ($208.8 million)." Full Hollywood Reporter article here >>>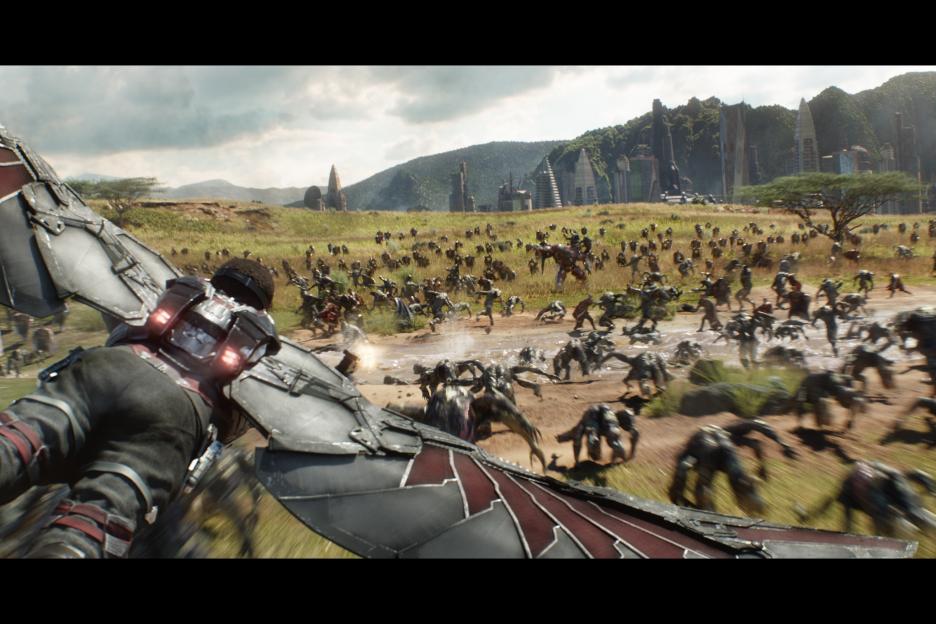 Tracking numbers are usually moving targets, though. Lest we forget, Black Panther was first projected to open at $120 million, before being adjusted upward to $150 million, and eventually as high as $165 million. It surprised all estimates by opening to $201 million for the 3-day weekend, proving that tracking numbers can sometimes be unreliable. It's important to remember, though, that modern comic-book and genre films are buoyed by fan fervor. Which basically means that fan excitement is hard to measure. Infinity War sold more tickets in its first 24 hours on Fandango than any film in history. It beat the previous record-holder, Black Panther, in just 6 hours.
I know, I know — this is just speculation, and it doesn't really matter. Whatever. But it's fun to guess. And these types of estimates only make us more excited about this film. By the way, I'm probably one of the reasons the film is gonna fly so high–I've already got tickets to see the film three times during its opening week. I only paid for one of those tickets. The other two screenings are coming out of someone else's pocket. Regardless, buckle in folks — the summer blockbuster season is starting earlier (and bigger) than ever.