BY DEREK SAMMS @conguyderek
Los Angeles FINALLY has a legit Comic Con smack dab in the middle of town. The following are my five favorite things from Stan Lee's L.A. Comic Con: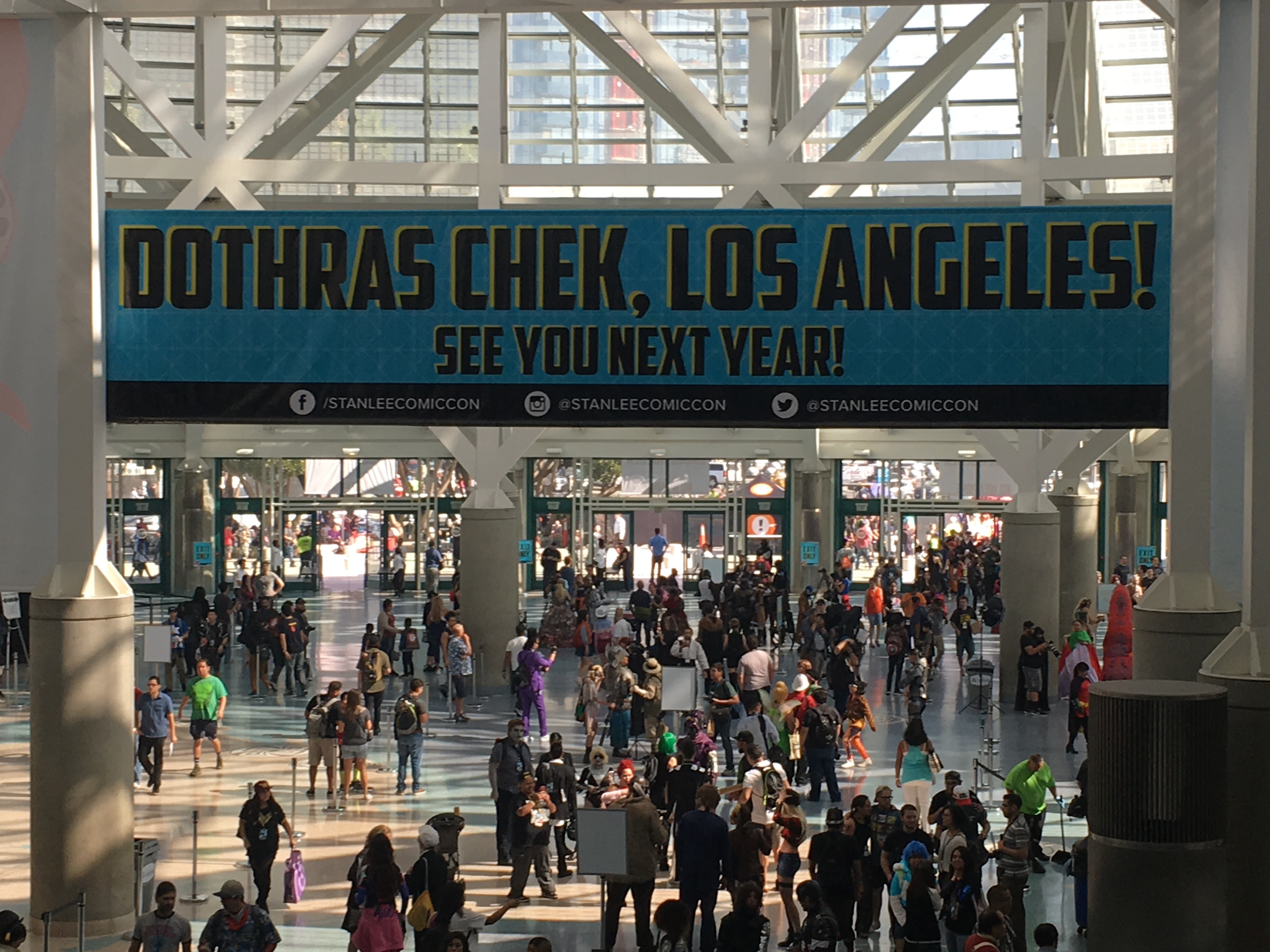 1. SPACE!
You can actually move and breathe in the aisles! For anyone who's been to SDCC and felt like a salmon swimming upstream every time they explored the exhibit hall, this is a special blessing. At Stan Lee's L.A. Comic Con, even though attendance was expected at over 100,000 this year, the crowd never felt oppressive. At some conventions, the main floor is like a shopping mall on Black Friday taken to the 12th degree. This felt more like going to a mall in a small Midwestern Town on December 5th: The crowd was large but manageable.
That's one of the fun things about this convention. Even though it's in Los Angeles, even though parking is difficult (but not impossible! Ask Kari…), at seven years old, Stan Lee's L.A. Comic Con is still a manageable convention. That's not to say it isn't a big deal. The Generalissimo's gathering is still significant enough to garner talent like Dwayne Johnson, Katee Sackhoff, and the cast of "Sabrina the Teenage Witch" for its main stage, and to have featured stories on a number of major news outlets afterward, but because it hasn't exploded like SDCC, NYCC, or Dragoncon, the crowd is in that ideal range that merits a few big names coming without sending introverted nerds into shock. It's kind of the perfect size.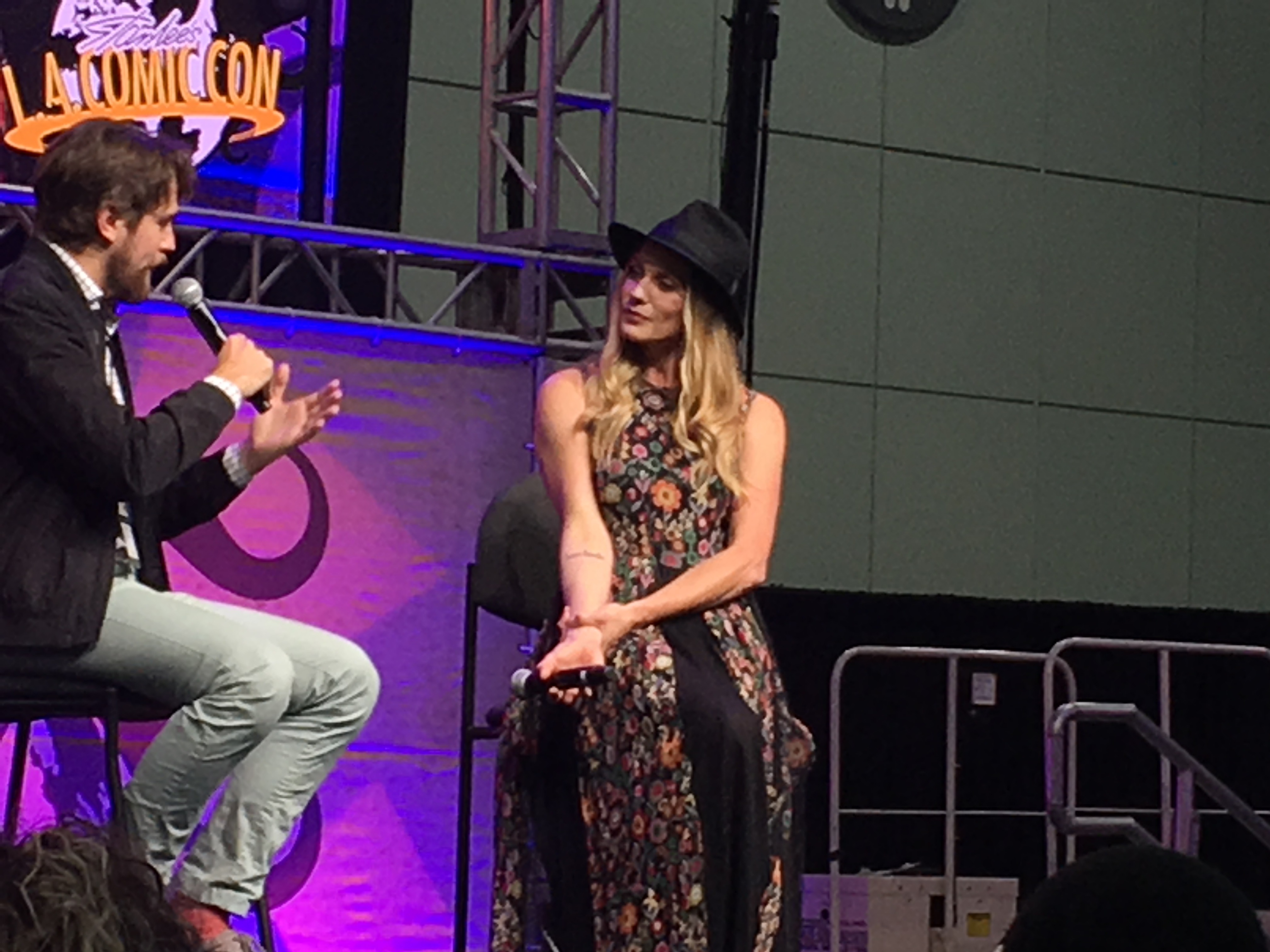 2. THE MAIN STAGE
This is one of the great advantages to the size of the crowd. Unlike the (in)famous Hall H at the San Diego Convention Center, L.A. Comic Con's main stage is right smack in the exhibit hall. There are no doors to get in, no lines to wait in for days, and no smelly fans who've camped out all night to see the Twilight reunion panel* and are just taking up space during the one you came to see. You just walk down that center aisle between the booths, and all of a sudden, BAM! You hear the angels singing "Hallelujah!" and see a light shine down from Heaven right on Katee Sackhoff's head (she really IS an angel!). You didn't have to go outside and navigate the streets. You didn't even have to wait in line. At most, you've navigated around a few tall people to see, but you're already at the main stage.
Granted, a setup like this has its limitations. We'll probably never see the kinds of panels here that you would in Hall H, like Warner Bros.' previews for the entire coming year or the complete cast of "The Walking Dead" or the new Star Wars. They also have to keep the panels shorter (about 30 minutes) and typically don't have time for audience Q&A, but in an age when it seems all the major conventions have grown to the point that you have to line up an hour early for even the small rooms, this approach is refreshing.
*That's not to say there's anything wrong with folks who camp out. I've done it. But knowing that no one has to is a great feeling.)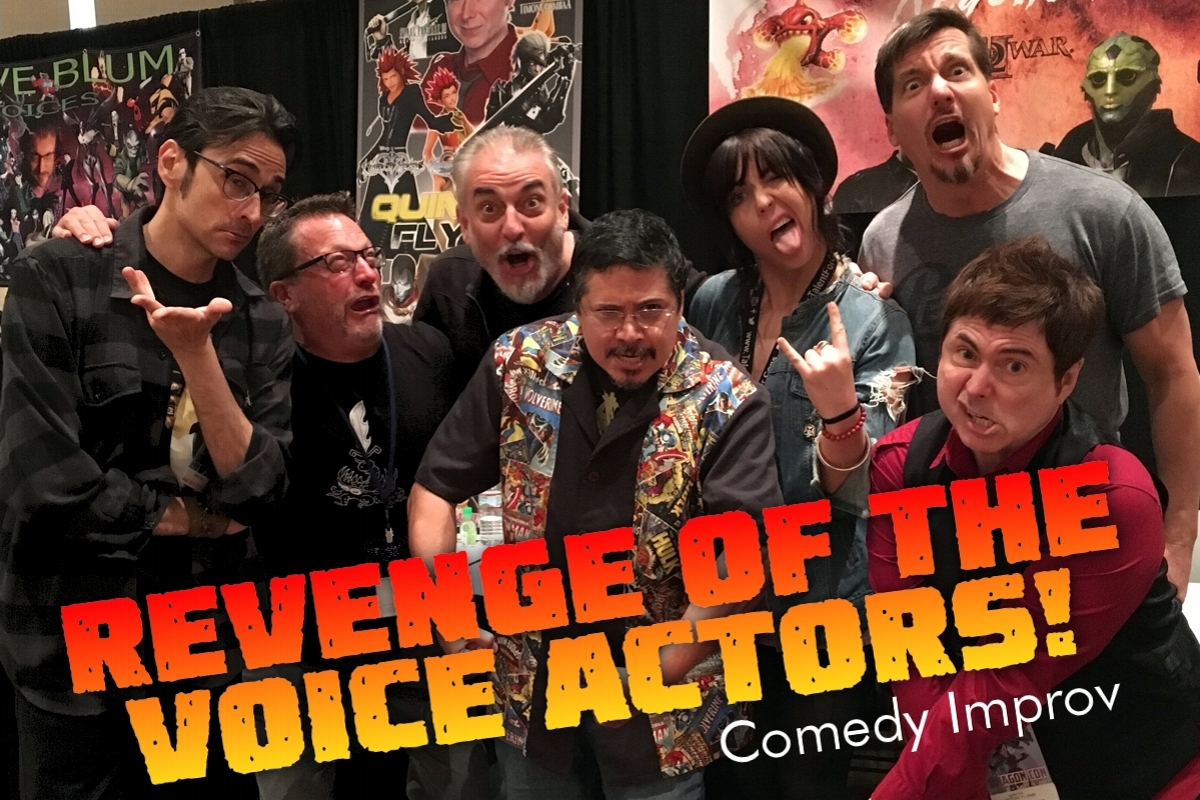 3. NERD FEST IMPROV SHOWS
Nerd Fest, I feel, was an underappreciated gem of this convention. Its location in the oddly navigated concourse and its listing on a separate, easy-to-miss page of the guide meant that many convention-goers had no idea it was happening and had little chance of finding the room by accident. I caught the latter half of Doctor Who Live and the entire performance by The Improvised Generation of an impromptu Star Trek TNG episode. While the actors were at a slight disadvantage due to the size and energy level of the audience, I had some solid laughs at seeing the Doctor protect Slash from the Upside Down (yes, that happened) and then a sentient fern control the minds of Starfleet officers.
Nerd Fest wasn't the place to go to see celebrities or your favorite comic artists, but, true to its name, it was a great place to come together and celebrate the things we love. It was also a great opportunity to find out about local improv troupes in the L.A. area, some of which I hope to check out soon.
4. GAMES
Next door to Nerd Fest was the Tabletop Gaming Hall, where attendees could compete in the classics like Ticket to Ride and Magic: The Gathering or demo new games from independent designers. I took advantage of this with a few friends, and learning to play Overlords of Infamy from designer David Zuckman himself became a highlight of the weekend… even if I did lose to a seven-year-old.
Gaming lounges tend to take a bit of a back seat at conventions (aside from tabletop gaming conventions, at least), but these side rooms are a fun place to visit for anyone looking to expand their arsenal of nerdy entertainment. They can also be a welcome respite from the walking and waiting. I definitely recommend at least a brief visit at the next con. And if you want to check out Overlords of Infamy, visit www.obscurereferencegames.com.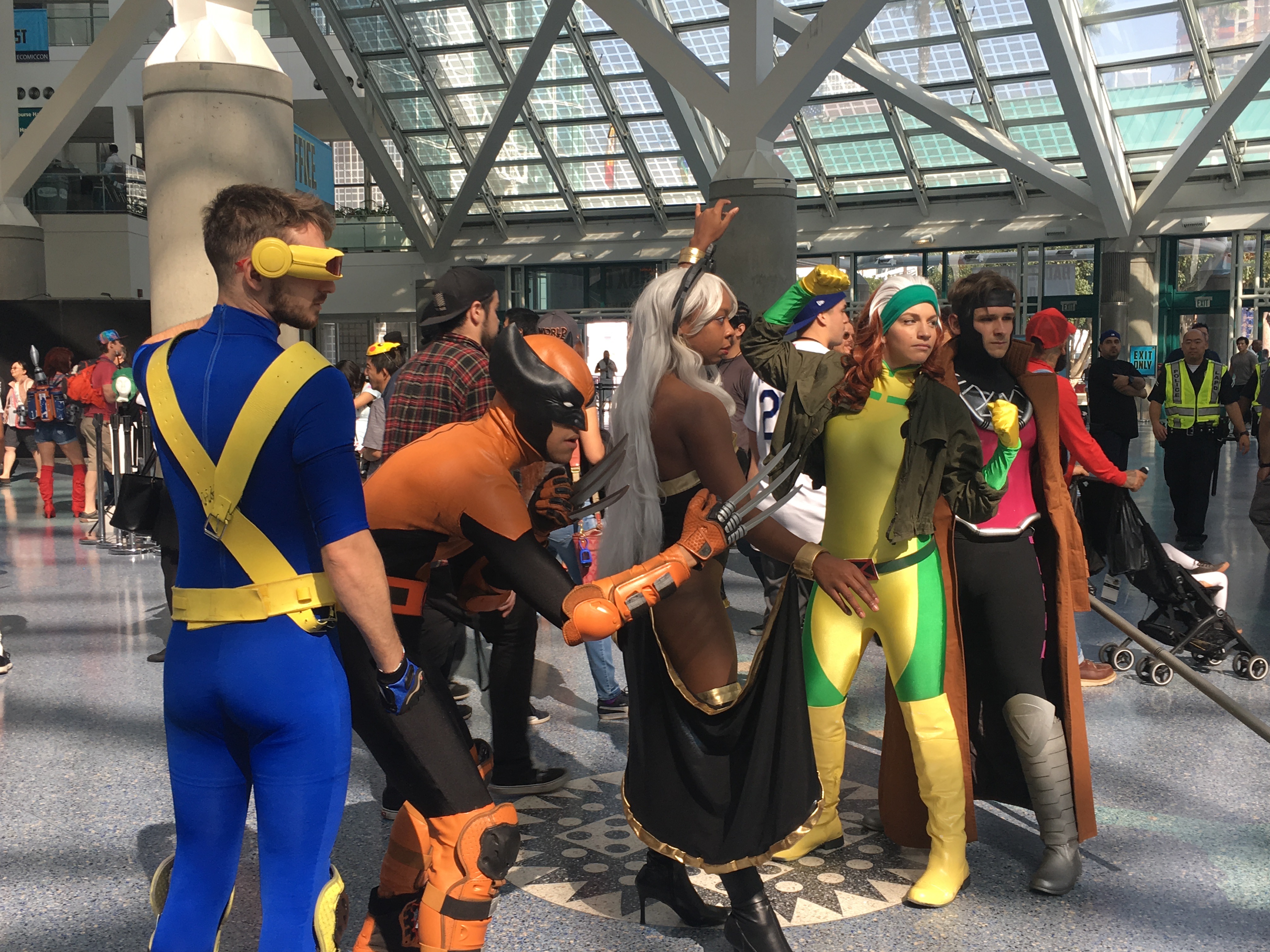 5. COSPLAY CULTURE
There are highs and lows to the cosplay experience at every convention, but I felt like there were a lot of pros to this con. For one, there was some genius creativity going on with the likes of Crossing Guard Gandalf ("You shall not pass!"), Trick 'R Treat Pikachus, and at least one Yondu in a Marry Poppins dress. There were plenty of great mash-ups, obscure references, and group cosplays to admire, as there are at most conventions, but what was especially nice this time around was the culture of respect. It was rare for someone to take a picture without asking first, and having lived through people poking and pulling at what I was wearing in the past, I was relieved to not deal with that this time.
That might be due in part to the conversations people have these days about respect and faux pas, but we also have to give some credit to the organizers of L.A. Comic Con, who hung signs saying, "Cosplay is not consent!" and listing rules like asking before taking a picture, not touching, etc. The convention circuit and all of geekdom will benefit as that kind of respect for each other continues to grow.