The weekends following Halloween are some of the biggest shopping days of the year. It's time to get all the latest Star Wars – The Last Jedi collectibles and action figures. Jake and Tom (dressed as Kylo Ren) went from store to store on their hunt during Force Friday — here's what they found.
Force Friday is the big marketing push from Lucasfilm when all the new Star Wars toys hit the market. It may seem like a contrived money grab (maybe), but we think it's pretty awesome…. especially for the true fans (like Josh) who hit those stores at midnight.
Here's some of newest and most exciting collectibles that came out this year. We added affiliate links at the bottom of each, just in case you wanted to buy one. Let us know what you added to your collection this year!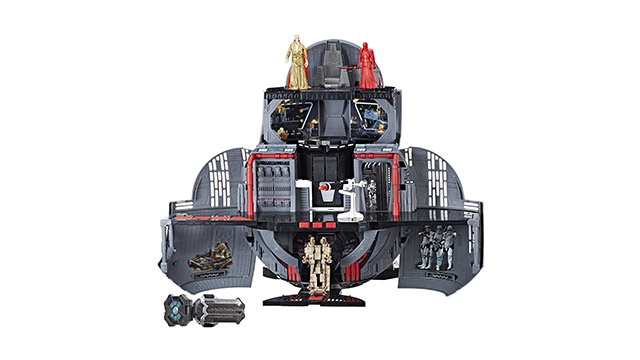 Force Link Starter Set + Figures, Vehicles and Playset by Hasbro: Hasbro's new Force Link technology combines wearable tech with the beloved characters and vehicles from the Star Wars saga to deliver a play experience that brings Star Wars stories to life like never before. The Force Link technology unlocks an extensive collection of sounds, phrases and lights with over 30 compatible figures, vehicles and playsets at launch. Starter Set Price: $24.99 USD

---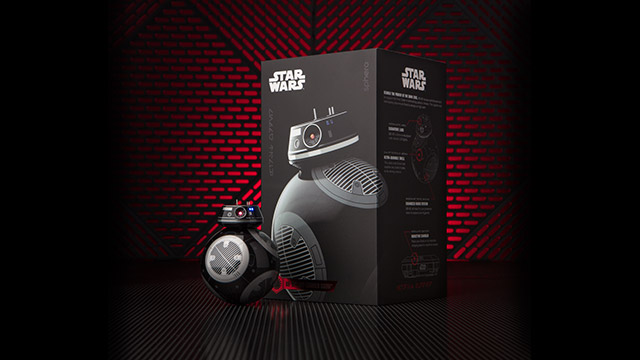 R2-D2 and BB-9E App-Enabled Droids by Sphero: Controlled with a smart device, you can drive these droids, watch Star Wars films together, explore holographic simulations and more. Price: $179.99 (R2-D2), $149.99 (BB-9E) USD
---
Droid Inventor Kit by littleBits: Kids can create their own droid and bring it to life using littleBits electronic Bits and a smart device. With the droid Inventor app, they'll give their droid new abilities and take it on 16-plus missions. Then they'll level-up their inventor skills, reconfiguring parts to design any droid they can dream up. The kit comes with everything kids need to create and customize a droid straight out of the box. Initial configuration is easy with step-by-step video instructions to create their droid, then control it in Drive mode, Self-Navigation mode, Force Mode and more. After mastering these skills, kids continue on to challenges that spark creativity and get them inventing brand-new droids. Price:  $99.95 USD

---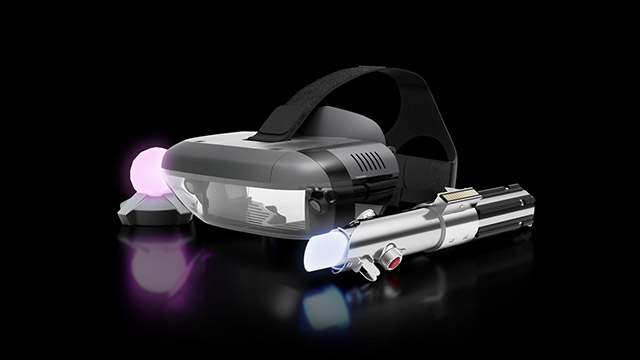 Star Wars Jedi Challenges: A new augmented reality Star Wars product that allows fans to experience Star Wars in ways never before possible. Jedi Challenges features a smartphone-powered Lenovo Mirage AR headset, Lightsaber Controller and hours of Star Wars gameplay. With this product, players train to perfect their lightsaber skills by taking on some of the most menacing villains the dark side has to offer, command armies in combat missions to defeat the Empire and outwit their opponents in Holochess, all in augmented reality. Jedi Challenges is compatible with both Android phones and iPhones, will be available this holiday season and is available for pre-order now for $199.99 at Best Buy and Lenovo online.

---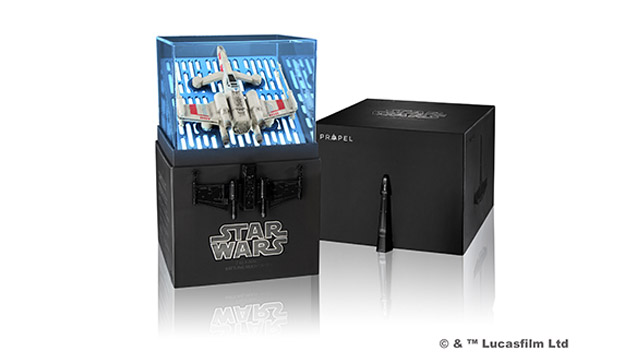 Star Wars Battle Drones by Propel: This year, Propel revolutionizes its Collector's edition Star Wars Drones with its new Flight Training app. Players will learn how to fly a drone virtually in the Star Wars universe via Bluetooth. As beginner pilots use Propel's Flight Training app, they will begin their journey in flight simulator mode: This experience uses 34 training missions to teach beginner pilots to fly like pros. An additional feature of the app is its Live Battle mode, where pilots are able to connect and battle with other Star Wars drone pilots in multiplayer battles, inspired by missions and battles from the Star Wars movies. Price: $179 USD