THE PRICE IS RIGHT, network television's #1-rated daytime programand the longest-running game show in television history, was one of the big highlight's at this year's 2017 Los Angeles Comic Con. The official Big Wheel we there in the South Hall of the Los Angeles Convention Center beginning Friday, October 27 – Sunday, October 29.
UPDATE: The Con Guy's Star Lord (Cheeseman) spun the big wheel and WON BIG! Check us out:
There were guest appearances by the show's stars, host Drew Carey, announcer George Grey, and models Rachel Reynolds, Manuela Arbelaez, Amber Lancaster , and James O'Halloran throughout the weekend.
On Saturday, October 28 at 1 p.m. PT, comedian, actor and host of THE PRICE IS RIGHT Drew Carey received L.A. Comic Con's Comedy Legend Award. Drew talked about his monumental 25-year career, in which he's conquered sitcoms, game shows, stand-up and improv; the impact he has had on the comedy and television world; and what's next for this versatile and beloved performer. Drew joins previous Comedy Legends Award winners Louie Anderson and Howie Mandel as a member of the next generation of legendary comedians who have re-shaped the comedy landscape, while also still performing at the top of their game.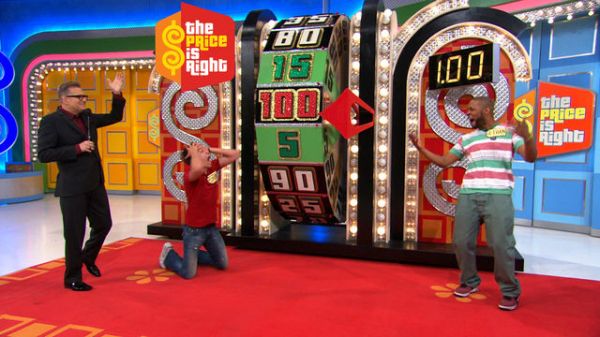 Also, on Sunday, October 29 at 12:30 PT, THE PRICE IS RIGHT announcer George Gray was a guest judge in the 4th Annual Kid's Costume Contest located at the Hot Topic Main Stage. 
Los Angeles Comic Con Schedule: http://www.stanleeslacomiccon.com/panels
Website: http://www.cbs.com/shows/the_price_is_right/
Facebook: http://www.facebook.com/ThePriceIsRightCBS
Twitter: www.twitter.com/priceisright
Drew Carey on Twitter: www.twitter.com/drewfromtv
---
To catch our show all about Stan Lee's L.A. Comic Con, tune in right here!