BY TIM SCOTT
Two of the most famous horror movie slashers of all time square off in this week's KILLER SHOWDOWN contest. The winner goes on to the next level. We pit Haddonfield's Michael Meyers against Crystal Lake's Jason Vorhees. Which slasher comes out on top? Check out the video for how our hosts voted… and see the brackets below. What do you think?
---
THE SCORE CARD









---
In our tally, Michael kills it! Of course, this is a very non-scientific poll. They're both bad asses who carve a threatening path in any movie they're in. Who's your favorite slasher between the two?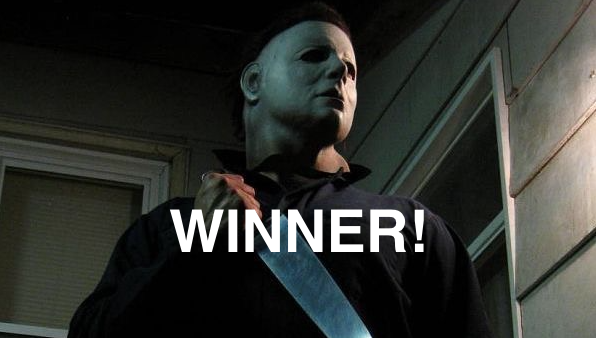 ---
For a taste of the mayhem that would follow if these two met, check out these fun fan films. Talk about your ultimate buddy films!
---
---