BY DEREK SAMMS
Word has broken that the new Doctor will be revealed Sunday! Here's what Deadline is saying:
"Peter Capaldi just wrapped his last regular season as the 12th Time Lord after announcing in January that he would be exiting the Doctor Who role. He still has the Christmas Special to come — and a final appearance at Comic-Con this month — but Whovians who've been chomping to learn the identity of the next actor to helm the TARDIS will get their answer on Sunday. BBC One said today that all will be revealed following the men's final of Wimbledon."
Our resident Doctor Who expert, Derek (
@ConGuyDerek
) has this to say:
---

Season 10 of Doctor Who has now come and gone, and [SPOILER WARNING] after much speculation and build-up, the eponymous Timelord did NOT regenerate… yet. We did, however, see flares of regeneration energy, suggesting we'll meet the new lead actor soon, most likely in the Christmas special. Until then, speculation must continue.
Lately, guesses have expanded beyond white male British actors (as the Doctor has always been) to include women and actors of different races. Some fans have even claimed that the Doctor SHOULD be a woman now that episodes have established that Timelord regeneration can lead to changes in gender (which kind of makes sense, if DNA is rewritten in EVERY cell of the body) and we are in an age when more and more of the entertainment world is giving us strong female protagonists.
Personally, I'll watch the show no matter what gender or skin color the Doctor has, so long as the new episodes are good. (Actually, I'll probably watch for a while even if they aren't good.) But when it comes to diversity, there is one trait the Doctor has not had that I would like to see. In fact, he's said himself on more than one occasion that he'd like to see it, too, and it's time he had a chance to get his wish.
Whether or not the next regeneration gives us a black or female Doctor, I want to see him (or her) dance for joy around the Tardis console when he (or she) looks in the mirror and at last finds flaming red hair.With that in mind, I've put together the following list of actors who could fit the bill quite nicely… and a few who might not but are fun to list anyway. Here they are, my top ten GINGER picks to play the next Doctor:
10. Gates McFadden
True, she's American, but if we're listing ginger actors we love who are good at playing doctors, she deserves at least a nod. After all, Dr. Crusher already traveled through space and time, so she's got experience!
If you're wondering, this is one of the less serious choices, but McFadden is a stellar (no pun intended) actress who would be fun to see on TV again. And as for her qualifications to play a Timelord, we know she can play intelligent, she can be the teaching and nurturing type, and she can tap dance! Now, if she can just get the accent down…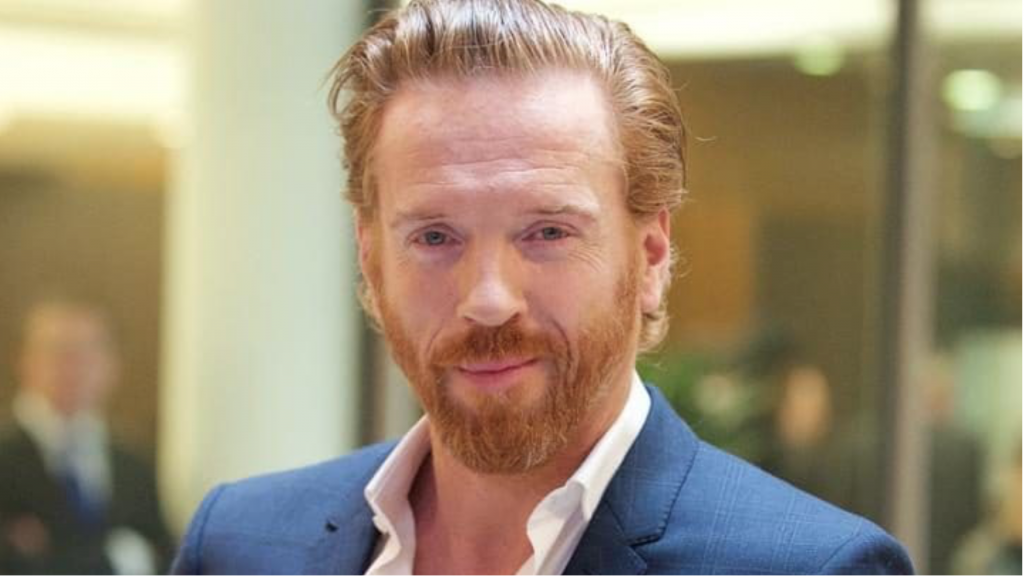 9. Damien Lewis
This guy is probably a little too much of a tough-guy type, but he's pretty brilliant in anything. He also played an admirable hero in Band of Brothers and a guy suffering from his past in the short-lived show "Life."
After starring in Band of Brothers as the kind of leader we'd follow anywhere, it'd be pretty easy to step aboard the Tardis with Lewis. The only drawbacks are (1) that he's already pretty well established in America after the above-mentioned titles and "Homeland" and (2) that he's SO convincing as the strong soldier-type. As Craig Ferguson put it, Doctor Who is all about the triumph of "intellect and romance over brute force and cynicism," a theme that tends to push casting toward somebody who conveys more brains than brawn. Lewis's vibe tends to suggest both.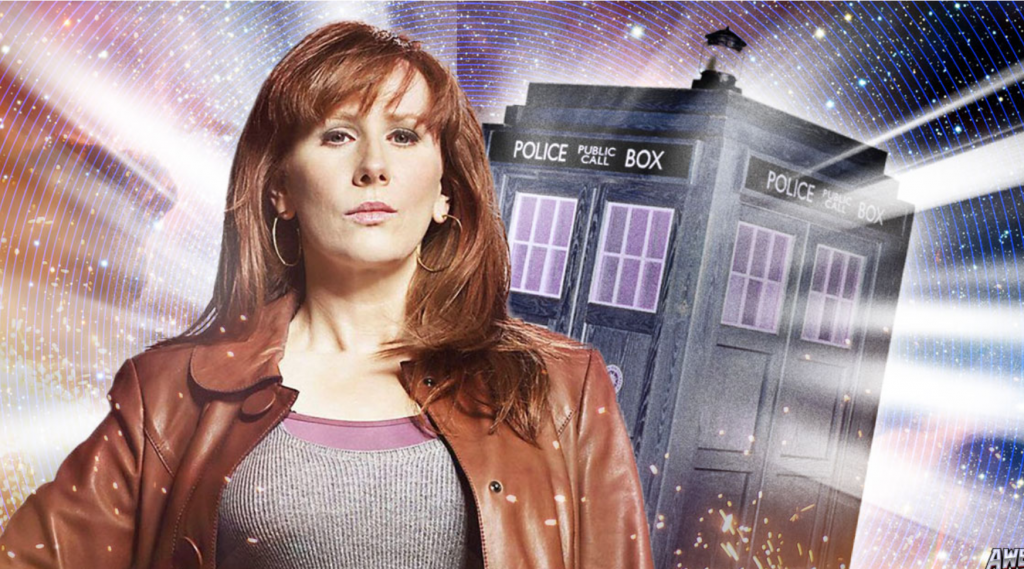 8. Catherine Tate
Hey, if there's going to be all this talk of making the Doctor female and even potentially giving him the face of a previous companion (as some people have suggested Billie Piper), why not one who was ginger? Donna Noble was also a major fan favorite, and Catherine Tate can be a real treat to watch.
Seeing the Doctor look just like a past companion might be a little too much for some fans, but if they were going to take it in that direction, it would make sense to pick the one who went through the meta-crisis. Surely there's a sci-fi timey-wimey explanation in there. Is it too much to hope that the show could even bring back the Doctor-Donna? Probably, but we can dream.
7. Domhnall Gleason
Let's be honest: Basically every actor in the UK found a role somewhere in the Wizarding World, and those with red hair played Weasleys. If you're looking for a British ginger actor, the first place to try is the Burrow. Domnhall played Ron's older brother Bill in the Harry Potter movies and, like some of his onscreen family, is a solid actor who's also fun to watch. He'd likely take the Doctor in a more serious direction, but given the range he's shown in other roles, he could probably give us just enough quirkiness to maintain the show's light side, in the way that David Tennant could embrace the silly antics but then turn around and show the Doctor's wrath when a villain stepped over the line.
Besides his role in the Potter movies, he also  played General Hux in The Force Awakens and appeared in Black Mirror, Ex Machina, The Revenant,True Grit… Seriously, the guy's everywhere. That versatility is certainly a plus, but it might also make it pretty hard for him to be available to film multiple 12- or 13-episode seasons.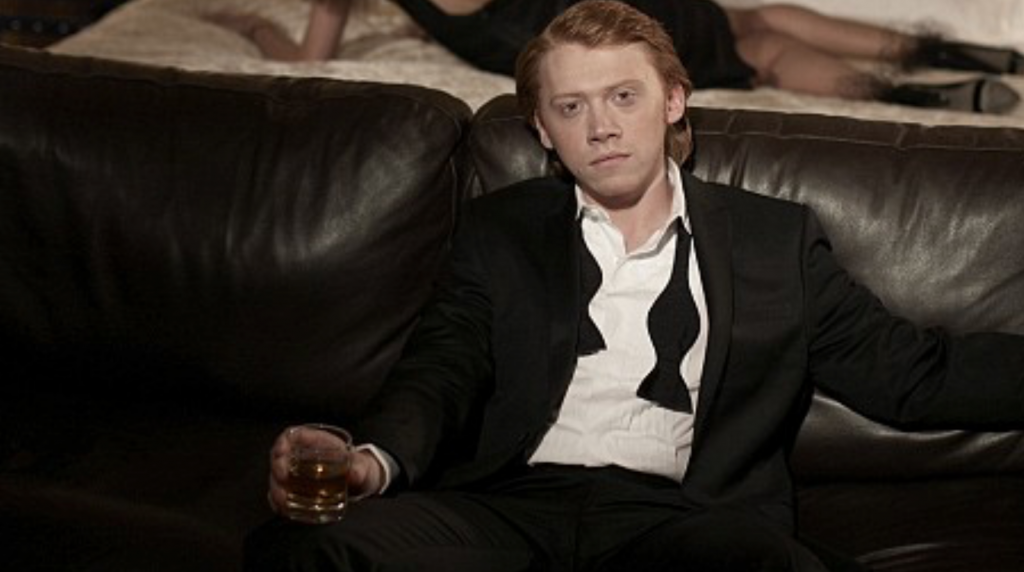 6. Rupert Grint
I know what you'e going to say. "Another Weasley…" But this is one HP actor who really had to be on the list. Propelled to fame in his early days as Ron Weasley in the Harry Potter films, Rupert hasn't enjoyed the same level of fame as his Hogwarts classmates, Emma Watson (now a Disney princess) and Daniel Radcliffe (who's popped up a number of places in both serious and comedic roles). This is despite the fact that many fans consider him the best actor of the trio. He can certainly handle both serious and comedic moments, and he's already pretty well-liked in the nerd world.
The only drawback: He might be TOO famous. The Doctor is typically the role to propel a semi-well-known British actor into epic fan-love, and it's rare that someone with an already established place in geekdom would take the role. Still, as with his onscreen brother, it's not impossible, and we can dream of Ron Weasley trading in his Cleansweep 11 for a Tardis.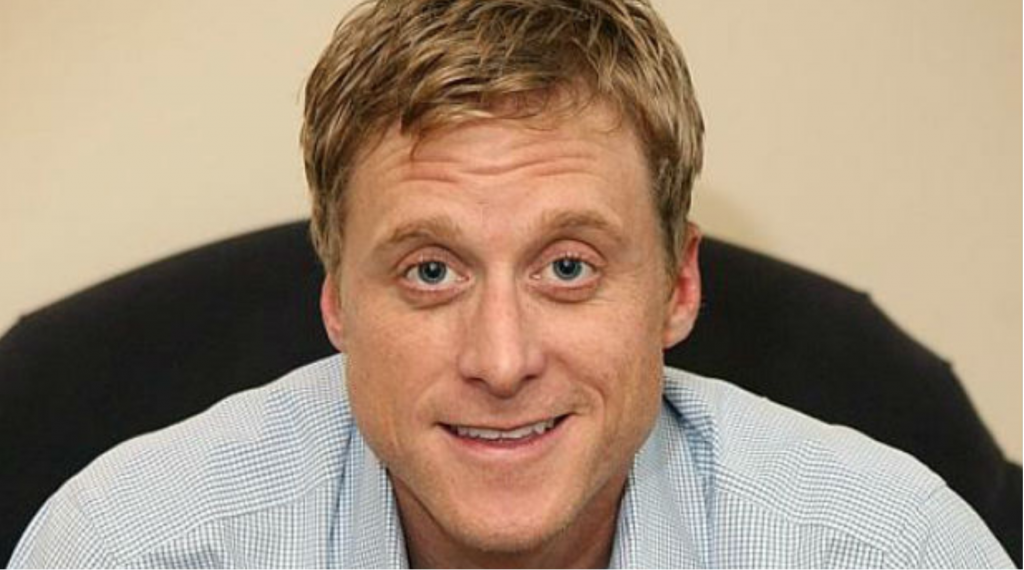 5. Alan Tudyk
Yes, he's American, but he's about as close to being British as any American actor alive today. Just check out his quirky mannerisms or his role in the original Death at a Funeral. Besides the fact that is accent is almost perfect, he plays understated humor and charm so well he might as well be the lovechild of Fawlty Towers and Keeping Up Appearances.
Beyond that, Tudyk comes across as a genuinely likable person. If you've ever attended any panels with him, you know he's incredibly personal and endlessly entertaining. He seems to love fans almost as much as they love him, and that is exactly the kind of personality that suits the Doctor.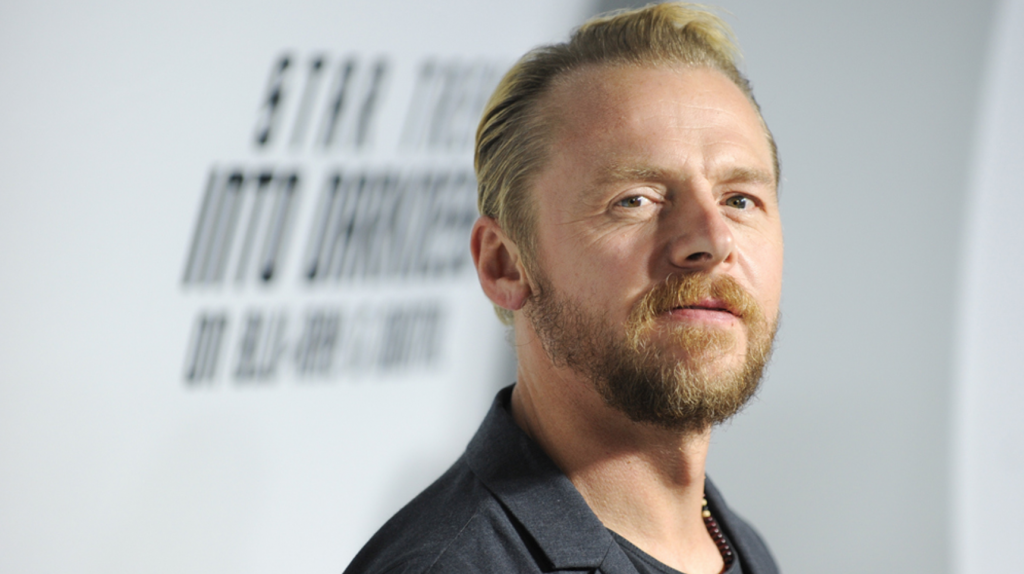 4. Simon Pegg
Perhaps not the route they'd like to go, Simon Pegg is likely a little too busy anyway now that he's acted in and written for both Star Wars and Star Trek. It sure would be fun to see him round out his collection of iconic sci-fi franchises with Doctor Who, though. We've also seen him play both comedic and serious roles, so there's no question of his versatility.
The downside, of course, is that if it's possible to be too well-established for a role like this, Simon Pegg definitely is. Never mind scheduling, it's hard to tell if the BBC could even afford him now. He's also already played multiple roles in the Whoniverse, appearing in the episode "The Long Game" and lending his voice to the audio story "Invaders from Mars," besides narrating Doctor Who Confidential for the first year it aired. That didn't stop Peter Capaldi (or some other past Doctors) from being cast, but it is one more factor in a long list of things that might prevent him taking the role.
3. Jason Flemyng
Here's an actor you might not easily recognize, but you'll know some of the things he's been in: X-Men: First Class, The Curious Case of Benjamin Button, The League of Extraordinary Gentlemen, to name a few. He's another of those guys who's been everywhere but you didn't know it because he's such a chameleon. That kind of versatility is great for a quirky character like the Doctor, and Jason could certainly take us through those peaks and valleys.
There are a couple things that might work against him. He has some classic tough-guy good looks that are a little out of step with the Doctor's whole professorial, brains-over-brawn vibe. He's also 50, making him closer to Peter Capaldi than Matt Smith in age, and the powers-that-be on the show (powers-that-BBC?) might decide to go younger with this one so that they can make the next Doctor as different as possible from the last. If that isn't an issue for those making casting decisions (and it shouldn't be) he'd be a fun choice.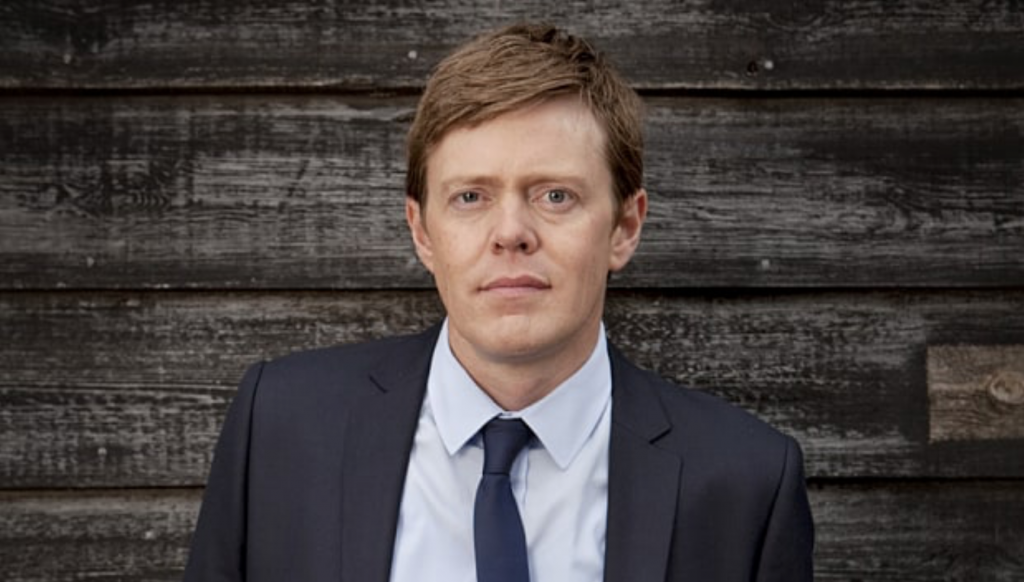 2. Kris Marshall
Already a frontrunner in speculation, Kris Marshall is an actor you'd probably recognize from Love Actually and some BBC TV titles like "Death in Paradise." He's certainly offbeat and likable, with enough wisdom in his eyes to convince us he's a few thousand years old. He's also been in enough stuff to be a reasonable choice without being SO famous as to be unavailable to film a 13ish episodes a year.  Overall, he's different enough from past
And finally…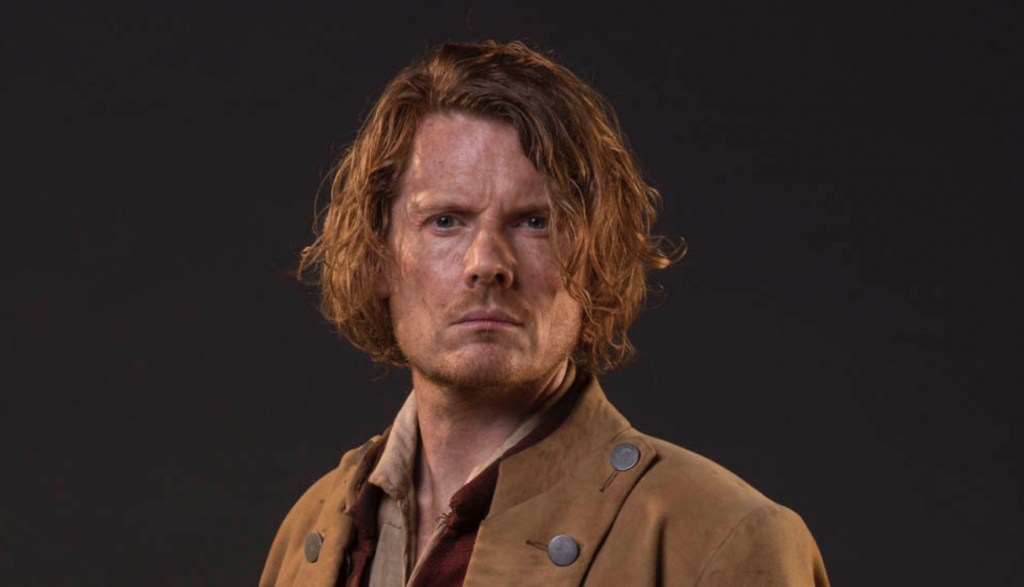 1. Julian Rhind-Tutt
This is one actor Mark Gatiss and co. should definitely consider. He's been in a ton of things, although you might not know him unless you're a big fan of British TV, where he's appeared in such shows as Merlin and Banished. If you want to see why he'd be a great Timelord, you should check out season 3 episode 5 of Black Books, where he showed up as — get this — a charismatic travel writer. The character is known for his charm and his adventures, and all the other characters quickly become obsessed with him. If that's not perfect preparation to play the Doctor, I don't know what is.
Like Jason, Julian would also be older than Doctors 9 through 11 were during their run, and he hasn't shown up in many fan-speculation lists, but in many ways he's perfect. He's handsome enough without looking like an action hero, he's quirky, and he's as British as one can get (his middle name is Alistair, for crying out loud). It doesn't get much better than that.
What do you think?  Would you like to see any of these actors as the next Doctor?  Can you think of more we should have included?  Let us know in the comments!