Michael Myers is a great tour guide! This week he took us back to his hometown of Haddonfiled. The film was shot in South Pasadena way back in 1977, so we asked Myers to show us around and see what things looked like today. A video guide to some of the locations from HALLOWEEN.
1. Hedge Scene with Michael Myers 
1019 Montrose Ave.
S. Pasadena, Ca. 91030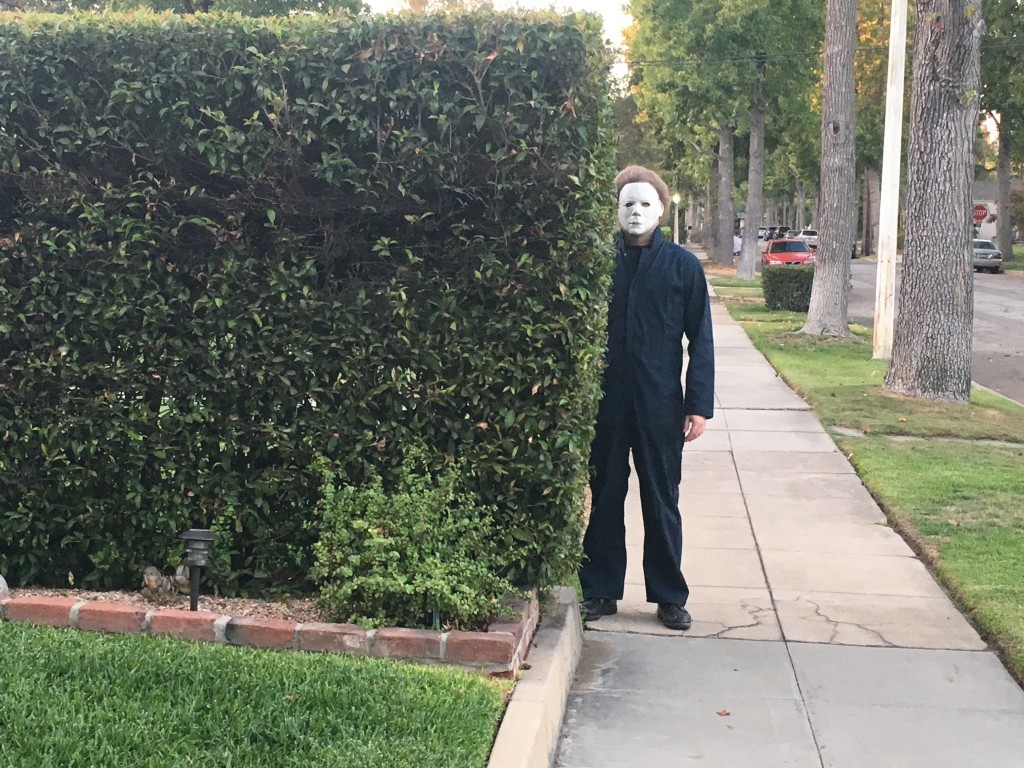 2. Laurie Strode's (Jamie Lee Curtis) House 
1103 Fairview Ave
South Pasadena, CA 91030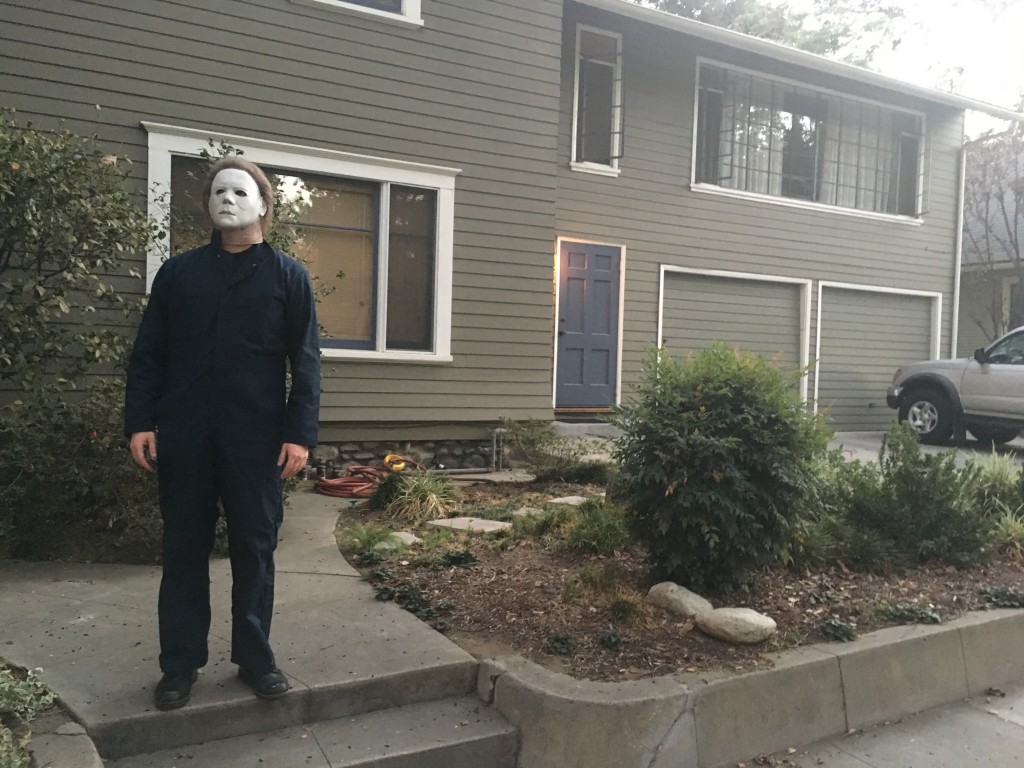 3. Haddonfield Elementary School (Now Garfield Elementary School)
110 W. Mclean St.
Alhambra, CA. 91801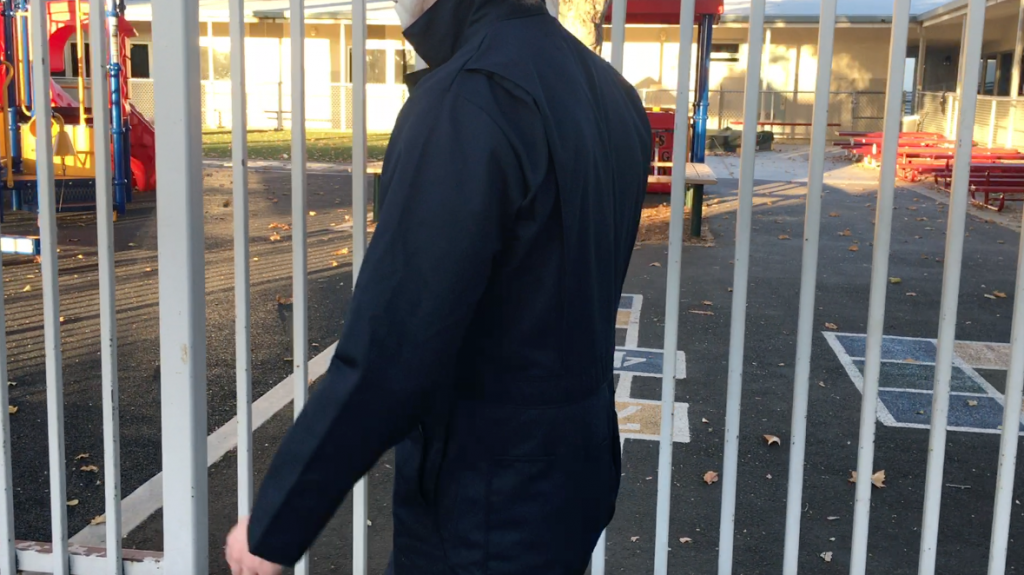 4. Scene where Annie yells "Speed kills!"
Highland St. and Fairview Ave.
S. Pasadena, Ca. 91030
5. Michael Myers House – Current Location (moved from across the street)
1000 Mission Street.
South Pasadena, CA 91030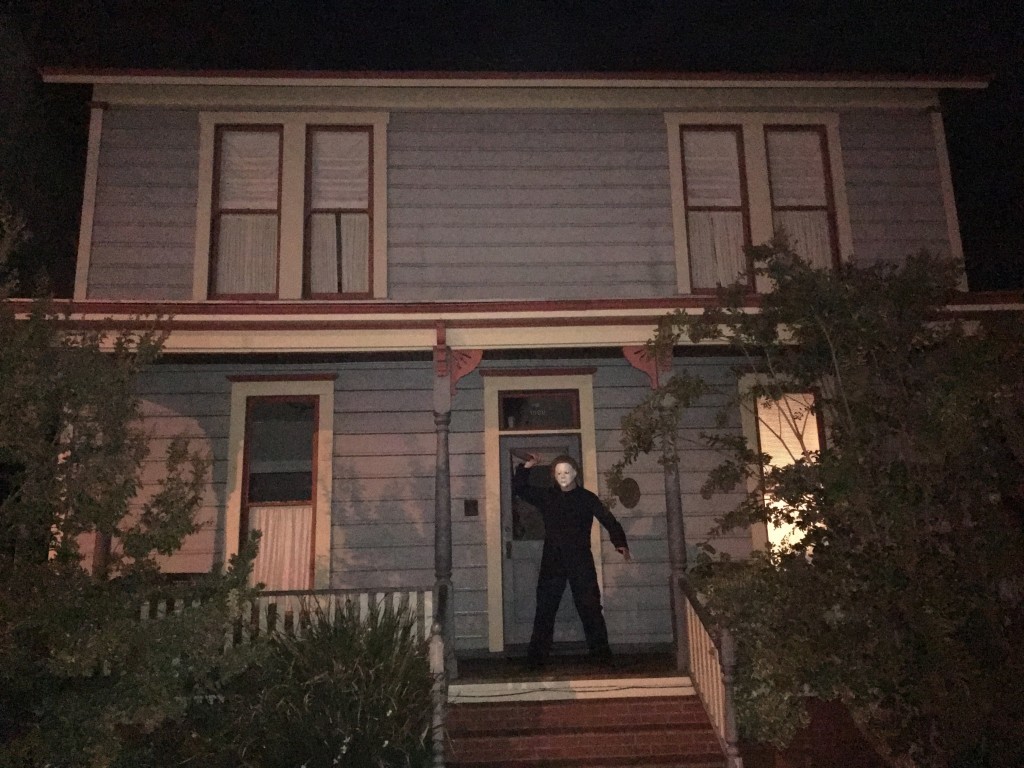 ---
And here's Michael's gallery — he's such a ham.
---
For more locations
http://thennowmovielocations.blogspot.com/2012/01/halloween-1978.html
http://www.seeing-stars.com/Locations/Halloween/
---
Welcome to THE SCARE GUY, a place for news and updates about everything SCARY FUN in the Convention and Fan Events world. This includes the latest movies, TV shows, conventions, haunted events, podcasts, and everything else both SCARY and FUN. Boo!
Facebook/TheConGuyDotCom
Youtube channel
Instagram.com/theconguy/
On Twitter @TheConGuyDotCom