The Clash of the Titans comes to San Diego, with Marvel and Warner Bros slugging it out for Saturday dominance at Comic-Con. It's hard to imagine anything getting bigger buzz than these two panels, but there are a ton of other great panels happening. And let's face it – you probably won't be able to get into the Warners/Marvel Hall H extravaganza without camping out. So check out our picks for what ELSE is happening.
---
WARNER BROS PICTURES
Hall H
11:30 a.m. – 1:30 p.m.
Two hours of movie mayhem, that's what you'll get at this panel. Too bad is doesn't start until 11:30, because the fans who camped out will be jonesin to get in off the sidewalk. Although the official schedule simply says, "A sneak peek at upcoming releases," for the most part, we know who's coming: the entire cast of Suicide Squad, the cast of Fantastical Beasts and Where to Find Them (Harry Potter world!), some Justice League cast (Ben Affleck is in town), and the cast of Kong: Skull Island (Tom Hiddleston). As Trump ways, "This is gonna be huuuuge."

THE OFFICIAL COMIC BOOK EDITORIAL PANEL 2016
Room 4
Noon – 1 p.m.
If you love comics, then you'll love this panel. DESCRIPTION: Chris Ryall (IDW editor-in-chief), Matt Hawkins (Top Cow publisher), Shannon Eric Denton (editor), Kris Simon (Image Comics), and David Wohl (DC Comics) discuss creating comic books in today's changing climate of publishers and fandom and how to properly pitch to comic book publishers. Moderated by Vince Hernandez (Aspen Comics VP/editor-in-chief).

BOOM! STUDIOS: DISCOVER NEW WORLDS
Room 24ABC
12:30 – 1:30 p.m.
I don't think there's anything more exciting happening in comics today than Boom! We love these guys, their ideas, their books. DESCRIPTION: Moderator Filip Sablik (BOOM! president of publishing & marketing) discusses with Matt Gagnon (BOOM! Studios editor-in-chief), Shannon Watters (BOOM! Studios editor), and creators Chynna Clugston Flores (Lumberjanes/Gotham Academy), Hope Larson (Goldie Vance), Kyle Higgins (Mighty Morphin Power Rangers), Simon Spurrier (Weavers), Jeff Stokely (The Spire), and Dan Mora (Klaus) how they explore the ever-changing comics landscape, their newest stories, and the types of projects needed in the industry.
STAR TREK: THE RODDENBERRY VAULT
Room 5AB
12:30 – 1:30 p.m.
I might duck out halfway from the Boom! Panel and check this one out – especially since I doubt I'll be inside Hall H for the big Star Trek 50 panel. But this one might actually be more fun than the Hall H one. DESCRIPTION: Star Trek documentarian Roger Lay, Jr., Rod Roddenberry, CEO of Roddenberry Entertainment and son of Star Trek creator Gene Roddenberry, CBS's Phil Bishop, and Star Trek alumni Mike and Denise Okuda will reveal never-before-seen clips and photos from some of Star Trek's most beloved episodes.

THE KAIJU KINGDOM PODCAST: DISCUSS LEGENDARY MONSTERS
San Diego Central Library
1 p.m. – 2 p.m.
I'm not sure I'll be able to get over to this panel at the library, but my love for giant Japanese monsters knows no end. Gamera! Godzilla! DESCRIPTION: Jessica Tseang and Chris Eaton of The Kaiju Kingdom Podcast bring together some of the greats of kaiju history, just in time for the release of Shin Godzilla by Toho Studios. Mat Nastos (Disney's Phineas and Ferb, Shogun Knight) and other very special guests talk about how their chosen professions have been vastly inspired by their love of kaijus. From those who worked on Ultraman, Godzilla, Gamera, Power Rangers and more, there is no monster that won't be discussed.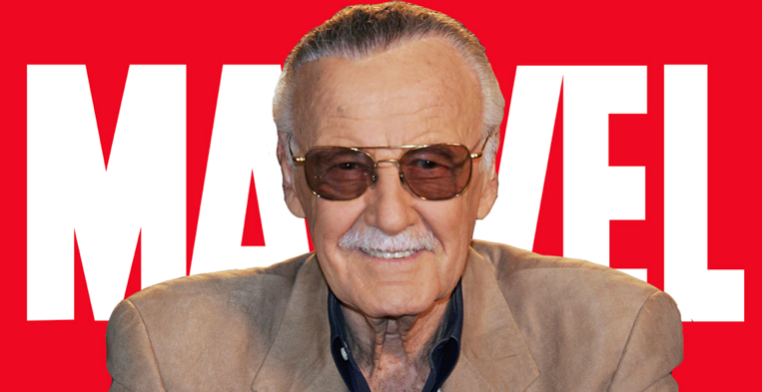 SPOTLIGHT ON STAN LEE
Room 6A
1:45 – 2:45 p.m.
The man. The myth. The Stan! DESCRIPTION: 'Nuff said.

LOST FANS UNITE WITH JAY AND JACK
San Diego Central Library
3 – 4 p.m.
Well, it looks like I may make it over to the library yet. First, Godzilla, and now LOST! DESCRIPTION: Are you a fan of ABC's Lost? Then join Jay and Jack Glatfelter for their 10th annual SDCC panel! The co-hosts of the popular "Lost Podcast with Jay and Jack" will discuss the thoughts, theories, and legacy of one of the best serialized TV shows of all time.

ALIENS: 30TH ANNIVERSARY
Hall H
3:15 – 4:15 p.m.
What I wouldn't give to be in this room! Again, because I refuse to camp out, I doubt I'll be in there, but for those brave souls who don't mind devoting all night and all day for Hall H, this looks like an awesome panel! DESCRIPTION: Writer/director James Cameron (Avatar) and producer Gale Anne Hurd (The Walking Dead) join cast members Sigourney Weaver (Avatar), Bill Paxton (True Lies), Lance Henriksen (Millennium), Michael Biehn (The Terminator), and Paul Reiser (Red Oaks) for a look back at the iconic science fiction classic in honor of the film's 30th anniversary.

SYFY'S THE MAGICIANS
Indigo Ballroom, Hilton Bayfront
4 – 5 p.m.
This is a pretty cool "grown-up Harry Potter" type show. I might stop by. DESCRIPTION: The acclaimed breakout hit makes its San Diego Comic-Con debut. The cast and executive producers tease the anticipated second season of the Syfy series based on author Lev Grossman's bestselling fantasy trilogy.

ROBERT KIRKMAN'S SKYBOUND ENTERTAINMENT
Room 6DE
4:15 – 5:15 p.m.
Robert Kirkman is cranking out some pretty cool stuff these days. Might be worth a few minutes. DESCRIPTION: Prolific comic creator and Skybound Entertainment co-founder Robert Kirkman (The Walking Dead franchise, Outcast) and Skybound Entertainment co-founder and CEO David Alpert (The Walking Dead franchise, Outcast) discuss what it means to run a multiplatform entertainment company.

THE FINAL GIRLS & THE FUTURE OF THE MIDNIGHT MOVIE
Horton Grand Theatre
5:30 p.m. – 6:30 p.m.
What a weird idea for a panel – awesome weird! A panel all about midnight movies, those Rocky Horror-type atrocities that become classics. Can you say, "Lisa, you're tearing me apart!….Oh, hi Mark." DESCRIPTION: The creatives and select cast behind 2015's cult-classic in the making, The Final Girls, and actual fan-favortie final girls from horror films throughout the years discuss the film's road to the screen, its midnight movie roots, what the rules are for a final girl in this day and age, and what makes a modern and classic midnight movie favorite! Bonus: watch select scenes with the cast and final girls and join them in suggesting Rocky Horror style rituals to enact in future viewings of the film. Panelists include director Todd Strauss-Schulson, writers Joshua Miller and M. A. Fortin, director of photography Elie Smolkin, cast members Thomas Middleditch and Angela Trimburs, and a surprise slate of actual final girls from horror film history! Featuring exclusive signed giveaways from the film.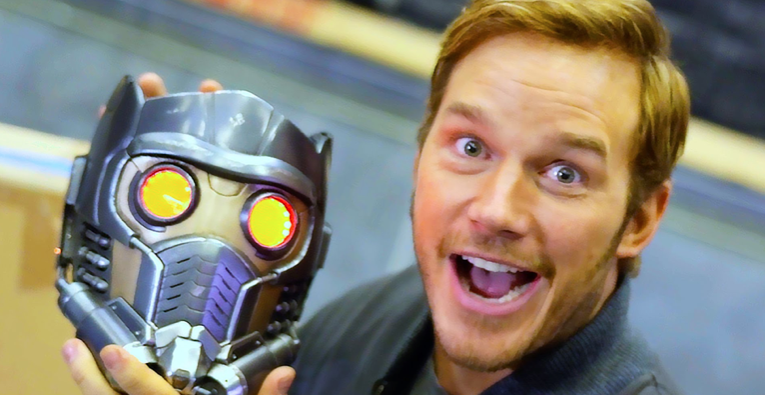 MARVEL STUDIOS
Hall H
5:30 – 6:45 p.m.
This is gonna be big! The cast of Guardians of the Galaxy 2, the cast of Doctor Strange, and maaaaaaybe some news and cast from Captain Marvel and maybe even Thor: Ragnorak. Kevin Feige is there, which means it'll be a big, big show. If you want to see this who, you're probably gonna have to camp out all night and sit inside Hall H all day.
THE GEEK SHALL INHERIT: THE EVOLUTION OF GEEK CULTURE
Pacific 24, Marriott Marquis & Marina
6 – 7 p.m.
I call it "geek ascendant," this time we're living in now. A comic con (or two) every weekend of the year, plus the biggest films, the best comics. It's great to be a geek! DESCRIPTION: Dr. Billy San Juan (Star Wars Psychology, Star Trek Psychology) hosts a discussion on the past, present, and future of geek culture. Experts include Brian Kibler (professional gamer and content creator), Travis Langley (Batman and Psychology, Doctor Who Psychology), Janina Scarlet (Superhero Therapy,Star Wars Psychology), Jenna Busch (Legion of Leia, Most Craved), Alan Kistler (Doctor Who: A History, The Walking Dead Psychology), and Cary Kazmaier (manager, Artifex, U.S. Navy ret.).

STARZ ORIGINAL SERIES ASH VS EVIL DEAD
Room 6A
6:45 – 7:45 p.m.
Sam Raimi and Bruce Campbell – let the lining up begin! DESCRIPTION: Sam Raimi (executive producer), Rob Tapert (executive producer), Bruce Campbell (executive producer/Ash), Lucy Lawless (Ruby), Ray Santiago (Pablo), Dana DeLorenzo (Dana), Lee Majors (Brock Williams), and Ted Raimi (Chet Kaminski) discuss the hit series and preview what's to come in season 2.

THE PSYCHOLOGY OF THE MARVEL TV UNIVERSE
Room 5AB
7 – 8 p.m.
If you really want to find out what's going on with your favorite shows, ask the writers! (Not the actors, they really don't know much). Marvel TV is, arguably, a more interesting world than Marvel films. DESCRIPTION: Writers Craig Titley (Agents of S.H.I.E.L.D.), Lindsey Allen (Agent Carter), Christos Gage (Marvel's Daredevil), and Scott Reynolds (Jessica Jones) join Dr. Andrea Letamendi (The Arkham Sessions) to explore the dramatic psychology of the Marvel TV Universe. Moderated by Brian Ward (The Arkham Sessions).

THE RICHARD HATCH BREAKTHROUGH ACTORS LAB AND FILMING WORKSHOP
Room 30CDE
7 – 8 p.m.
Richard Hatch (Battlestar!) share his secrets to success. DESCRIPTION: Golden Globe-nominated actor, writer, director, and teacher Richard Hatch (Tom Zarek, Capt Apollo, Kharn/Axanar, Personal Space, Blade of Honor) teaches actors, writers, and directors the art, craft, and business of how to ignite and level up their abilities, as well as how to take your career to lasting success in today's rapidly changing entertainment industry.

READY WRITER ONE: HOW TO WRITE FOR VIDEO CAMES
Room 30CDE
8 – 9 p.m.
Everyone says that video games is the most exciting and fastest-growing part of the entertainment industry. Let's see. DESCRIPTION: Video game writer Andy Schmidt (Transformers: Devastation) discusses the ins and outs of writing for video games and how it differs from writing prose, comics, and screenplays. Andy's last game, Transformers: Devastation garnered rave reviews and excited fans of all ages of the franchise. And he's here to give you the insider's look at the skills it takes to write for giant media and massive hit properties while learning the step-by-step writing process for video games.

CAPTAIN AMERICA VS IRON MAN: FREEDOM, SECURITY, PSYCHOLOGY
Room 26AB
8:30 – 9:30 p.m.
My Comic-Con buddy is a psychologist, so I'm sure I'll be trekking on over to this one with him. DESCRIPTION: Dr. Travis Langley (Captain America vs. Iron Man, Batman and Psychology) and legendary Golden Age artist Allen Bellman (Captain America Comics) invite you to the ultimate analysis of Steve Rogers and Tony Stark throughout their histories. Team Cap looks out for superhero liberties: Jenna Busch (Legion of Leia, Star Wars Psychology), Martin Lloyd (Doctor Who Psychology), Lara Taylor Kester (Geek Psych, Game of Thrones Psychology), and Janina Scarlet (Superhero Therapy, The Walking Dead Psychology). Team Tony defends national and international security: Alan Kistler (Doctor Who: A History, Spider-Man Trivia Challenge), Billy San Juan (Star Trek Psychology), Janey Tracey (Outer Places) and Paul Zehr (Inventing Iron Man, Becoming Batman). When the road to the Marvel Comics superheroes' Civil War is paved with good intentions, are any of them truly in the right?

MYSTERY SCIENCE THEATER 3000 IS BACK
Room 24ABC
8:30 – 9:30 p.m.
Yes! For the fans, this is the best news in forever! DESCRIPTION: Joel Hodgson (creator, MST3K), Felicia Day (Geek & Sundry), and others discuss the show's record-breaking crowdfunding campaign and reveal behind-the-scenes info on season 11.

TROMA ENTERTAINMENT
Room 23ABC
9 – 10 p.m.
Troma ain't for everyone, but it did give us one of the most successful directors of today, James Gunn. Will he show up? (his Marvel panel is the same day, just hours before). DESCRIPTION: Legendary filmmaker Lloyd Kaufman, creator of The Toxic Avenger and president of Troma Entertainment, will be filling you in on all things Troma, along with his friends and honorary Citizens of Tromaville. Panelists include Skinner (world-renowned artist), filmmaker Kansas Bowling (writer/director ofBC Butcher, a new release from Troma), Rodney Bingenheimer (DJ, mayor of the Sunset Strip, BC Butcher), and Pat Kaufman (producer, Poultrygeist, Return to Nuke Em High Vol 2). Moderated by Megan Silver, with intro by Mimi Cruz (Night Flight Comics).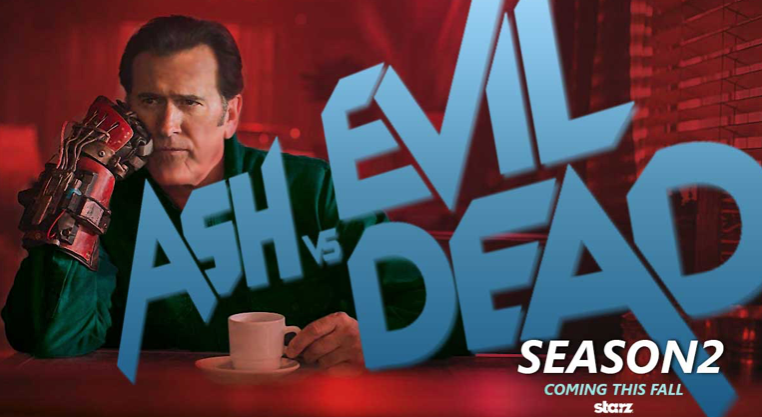 SEASON 2 WORLD PREMIERE SCREENING OF ASH VS EVIL DEAD
Room 6DE
10 – 11 p.m.
For us night owls, let's get some Ash-kicking action! DESCRIPTION: Get a first viewing of the season 2 premiere episode of the STARZ Original Series Ash vs Evil Dead. with introduction by cast and executive producers.
---
For news on all the cool offsites happening in San Diego, check out last week's Con Guy Comic Con Prep Show:
---

For all your news, updates and opinions from the Comic-Con universe, follow The Con Guy!
Facebook/TheConGuyDotCom
Youtube channel
Instagram.com/theconguy/
On Twitter @TheConGuyDotCom