Stan "The Man" Lee is a dynamo, still hitting the convention circuit at age 93… although, apparently, he's finally slowing down. This may be his last year traveling extensively, so now's the time to get out and see him. And one of the best spots to do that is at his Stan Lee's Comikaze, which is back for another round at the end of the Halloween Season this year, falling on October 28 – 30 at the Los Angeles Convention Center. Their guest list includes a reunion, of sorts, from the original Batman Series….and from what we hear, this may also be Adam West and Burt Ward's final swing through the conventions.

A poll on the website ConHQ (not to be confused with Comic-Con HQ, the new streaming service from San Diego Comic-Con with shows like Mark Hamill's Pop Culture Quest, among others), has ranked Comikaze as the favorite fan convention for the past two years.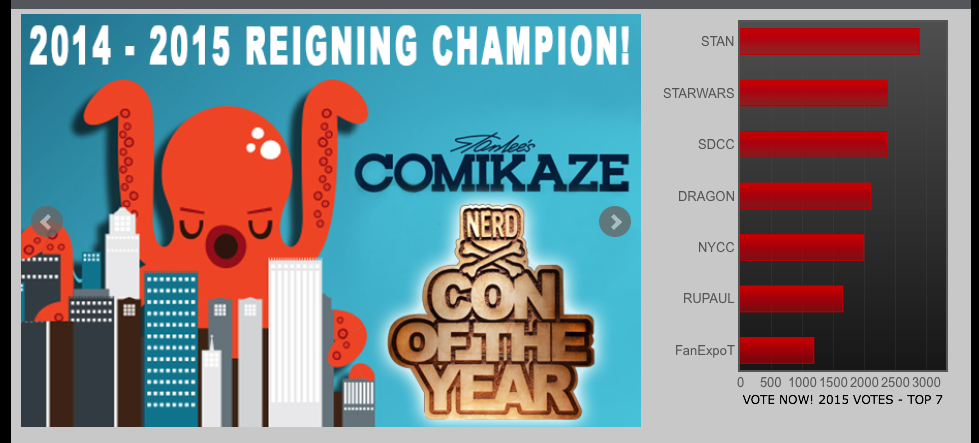 Stan Lee's Comikaze is Los Angeles' only large-scale, multi-media pop-culture convention, held annually at the Los Angeles Convention Center.
Show Hours
Fri. October 28th, 2016, 5pm – 9pm
Sat. October 29th, 2016, 9am – 6pm
Sun. October 30th, 2016, 10am – 4pm

---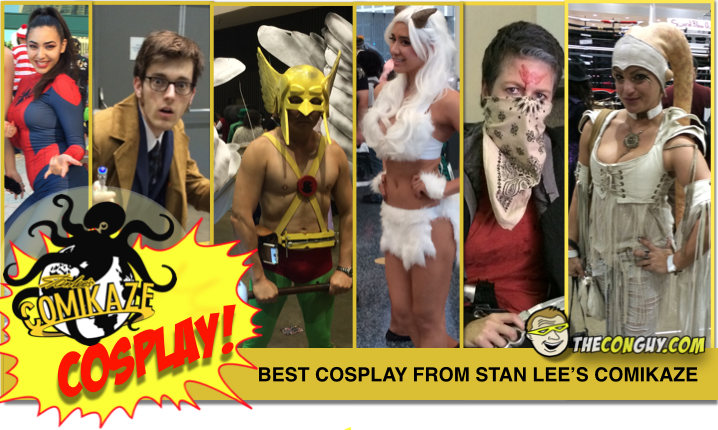 ---
For news and updates about San Diego Comic-Con, tune in to our Con Guy Show:
---

For all your news, updates and opinions from the Comic-Con universe, follow The Con Guy!
Facebook/TheConGuyDotCom
Youtube channel
Instagram.com/theconguy/
On Twitter @TheConGuyDotCom