This is (mildly) surprising — two of the biggest early-year conventions have moved waaaaaay far away from their normal positions on the calendar. It's not surprising that they canceled their early 2021 dates…. it's just surprising that they planted flags in the same year, just toward the end of the calendar….
Both shows, produced by convention heavyweight ReedPop, will move to December for their 2021 events. Emerald City (ECC) will now take place at the Washington State Convention Center in Seattle, Washington, on Dec. 2 through 5, and C2E2 returns to McCormick Place in Chicago, Illinois,  Dec. 10 through 12. Both events have traditionally been happening each year in March, basically kicking off the "Con Season," along with WonderCon in California. These moves, however, may reshape the convention calendar in big ways going forward. Because if two of the biggest (by numbers) conventions — ECC and C2E2 — host events in December, then it stands to reason they will not then hold conventions just three months later in March. Thus, they have forever changed their dates.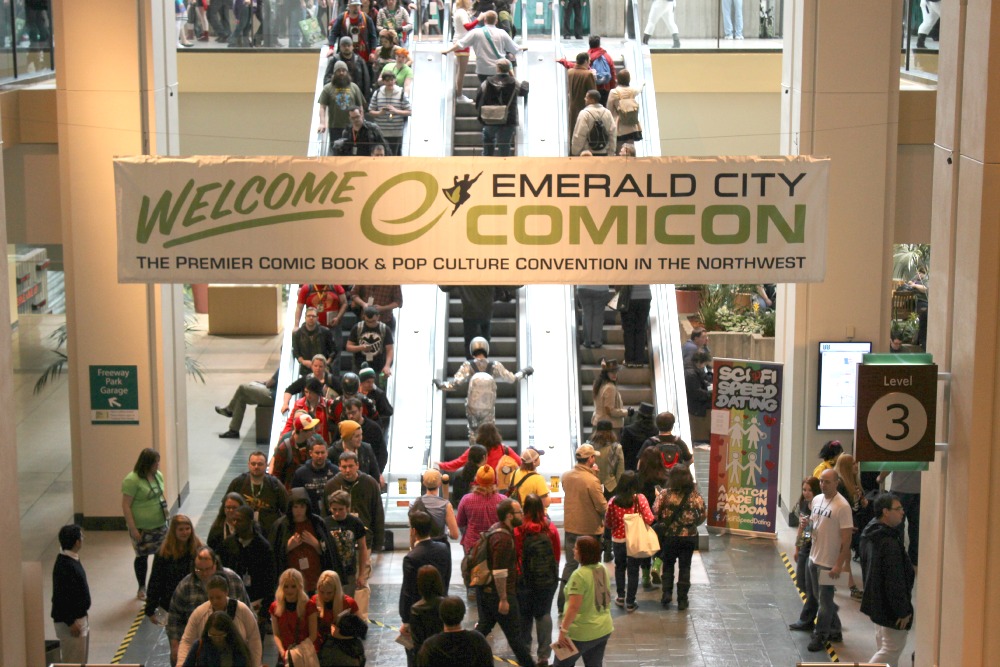 D23 Expo, which is Disney's own fan convention, recently announced that they were also canceling their previously scheduled 2021 August event, and instead moving it to August 2022, changing their cadence of every-other-year conventions. If they keep the biannual nature of the event, it will now be on even years instead of odd years. Of course, the timing perfectly coincides with the expected kick-off of the 100-year celebration of the Walt Disney Company (the name D23 refers to the founding of the Walt Disney Company in 1923 by Walt and his brother Roy), which is perfect for a convention like D23 Expo.
Most conventions have had to cancel their 2020, and early 2021, events, with many of them attempting some sort of online presence. ReedPop actually created the Metaverse virtual line of conventions; a spring Metaverse is planned for early 2021.
Here's hoping 2021 clears up sooner rather than later, and we can get back to the Cons!