Monday night, join six Power Rangers from across the years, including two from the current season, in our Ultimate Power Rangers Throwdown! Join our own Ben Kleiwer (actor/comedian) as he keeps things exciting with Ciara Hanna and Cameron Jebo from Power Rangers Megaforce; Brennan Mejia and Claire Blackwelder from Power Rangers Dino Charge; and Jacqueline Scislowski and Abraham Rodriguez from the current season, Power Rangers Beast Morphers! Tune in and hear updates from your favorite Rangers, as we discuss everything from favorite monsters and Rita Repulsa, to behind-the-scenes hijinx and that newly announced Power Rangers movie. It's the ultimate Power Ranger Throwdown! WATCH right here:
.If you have questions for the Rangers, we invite you to send them to us here, on social, or join us LIVE in the chat.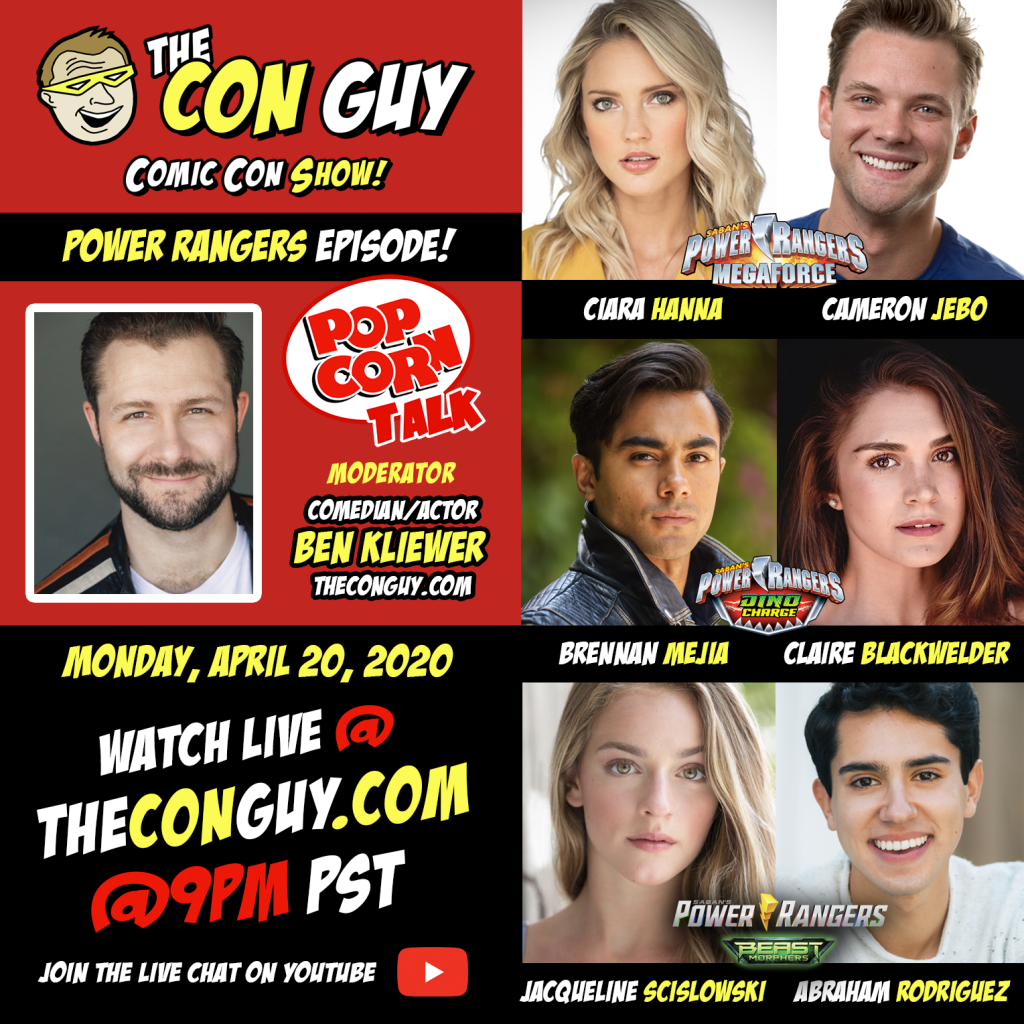 Here's where to find these Power Ranger actors on social:
Abraham Rodriguez
@Abraham.rod

(instagram)
You can also follow Ben Kleiwer at

@benkliewer

In addition to watching on Youtube (above), you can download anytime at any of these locations…. we're all over the place!
iTunes
Stitcher
iHeartRadio
Spotify
PopcorntalkNetwork
Soundcloud
Anchor.fm
ListenNotes
Podbean
PodcastOne
Radio Public
Player.FM