BY DEREK SAMMS
Whether it's a road trip, a wedding reception, or a Catan tournament, every big event needs a playlist. The current situation is no exception. Sure, there's plenty to binge on Netflix, but after you've finished Tiger King and watched every season of The Office again, it's nice to have some inspiring tunes to play while you wipe down the doorknobs for the thousandth time.
These are some of the tunes I've picked while staying safe at home. Some are good reminders about all those habits we've been told to follow, but most are just fun. Maybe they'll help you make the best of being at home too.
*Note! Derek's entire Quarantine Playlist is detailed below, and you can also listen to Derek's playlist on Youtube right here…. enjoy!
First, some songs with good advice:
Stay Home – Self
This song was on the Shrek soundtrack in 2001 but was overshadowed by Smashmouth covering the Monkees. It's now become more relevant than ever.


.
Don't Stand So Close to Me – The Police
Six feet apart, man.


.
Dancing with Myself – Billy Idol
Because most partner dances require you to be closer than that.


.
Fever – Peggy Lee
Check your temperature.


.
Should I Stay or Should I Go – The Clash
You should stay. Unless you're going out for something essential, like groceries or a job in healthcare.


.
Close Every Door – from Joseph and the Amazing Technicolor Dreamcoat by Andrew Lloyd Webber
Just sanitize the knobs after.


.
Hands to Myself – Selena Gomez
Maybe Selena Gomez can't keep them to herself, but you should. And away from your face.


.
Splish Splash – Bobby Darin
Maintain your hygiene, and make sure you don't have crowds gathering in your home like the man in this song.


.
Heroes – David Bowie
It's easy to be a hero right now, especially for nerds used to staying home.


.
Don't Stop Believin' – Journey
Keep holding on, and keep belting out karaoke in your living room loud enough that the neighbors want to join in.
.
Then some songs to appreciate what you have:
We Are Family – Sister Sledge
Right now, you're either stuck in close quarters with your family or missing them. Either way, they're yours, and you can support each other.


.
Our House – Madness
It's home. Embrace whatever madness you find there.


.
Our House – Crosby, Stills, Nash & Young
Big or small, it's a very, very, very fine house. Enjoy it.


.
Islands in the Stream – Dolly Parton & Kenny Rogers
We rely on each other. Uh-huh. This love song evokes even more tenderness after saying goodbye to Kenny Rogers in recent weeks.


.
Vacation – The Go-Go's
This is like a vacation for some of us. Hopefully you don't have to spend it alone.


.
Talking to the Moon – Bruno Mars
A song about being separated by distance. Thankfully, you don't have to talk to the moon. That's what Zoom is for!


.
Take Me Home, Country Roads – John Denver
West Virginia was the last state to have a confirmed case of COVID-19. True, that was likely due to a lack of available testing, but we mountaineers will take any bragging rights we can get.
.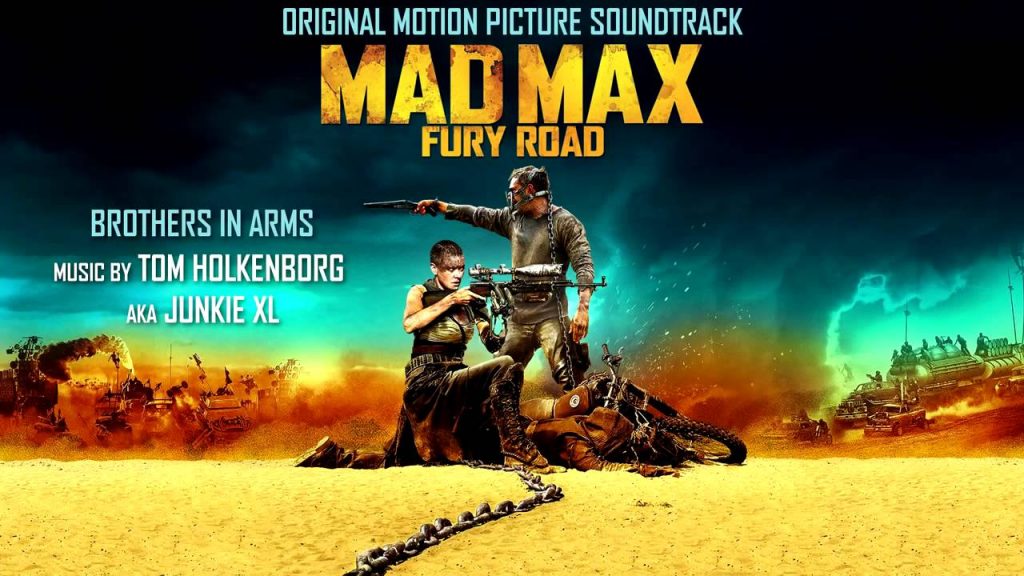 And finally, a few songs to remember that it could be worse:
Alone – Heart
Hopefully you aren't, but if you are, reach out to some friends for a video chat, and you'll realize you aren't really.


.
It's the End of the World as We Know It (and I Feel Fine) – R.E.M.
Probably the second happiest apocalyptic song I know.


.
99 Red Balloons – Nena
It's

supposed

to be about war and the lost dreams of Germany, but it's also about childlike innocence. Anyway, it's a peppy tune from the eighties, and that's what we need right now.


.
Apolkalypse Now – Polkastra
The first happiest apocalyptic song I know.


.
Zombie – The Cranberries
This virus could definitely be worse.


.
Brothers in Arms – Junkie XL, from Mad Max: Fury Road
Be glad we aren't facing a Mad Max kind of scenario just yet. I recommend celebrating by playing this track at high volume while you and the others in your home chase each other around the house with Nerf guns. You won't be bored; that's for sure!
.

To hear Derek talk about his playlist — along with suggestions from the other hosts — you can check him out in the video podcast below, beginning around the 15:10 mark: