Seems like DC is tinkering and re-setting its timeline (again) both on the small screen (Crisis on Infinite Earths on the CW network), and in print with DC's Generation Zero, which is one of two books being released for this year's Free Comic Book Day event on May 2, 2020. Generation Zero provides a closer look into what's next for the DC Universe, while DC's other offering, the DC Middle Grade Graphic Novels flipbook, previews great graphic novels for middle grade readers, featuring Batman and all-new characters.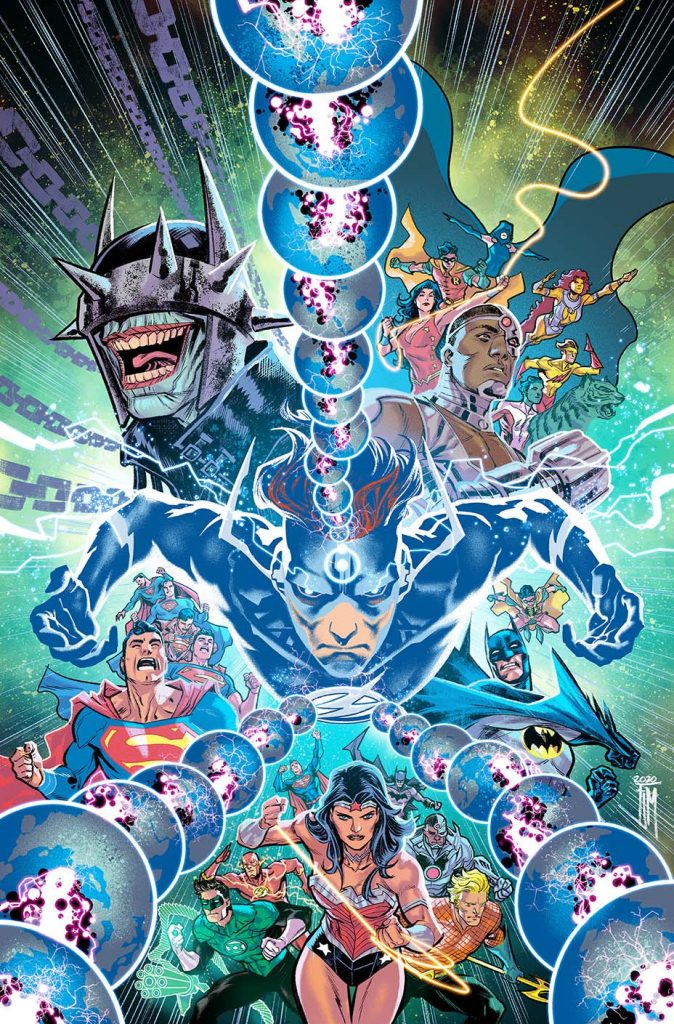 DC's Generation Zero
Generation Zero is a 32-page issue with a cover by Francis Manapul that features stories involving Wally West, The Fastest Man Alive, and Wonder Woman, warrior princess from the island of Themyscira. This book lays the foundation for even more seismic-level changes in the DC Universe. At last October's New York Comic Con, publisher Dan Didio said, "For the first time, we're going to introduce the DC Timeline. The whole idea here right now is, from our standpoint, we're trying to organize a sense of when the DC stories took place and how they all fit together."
Here's the official description of Generation Zero: "Flash Forward: Epilogue" is an extension of the unbelievable conclusion to the Flash Forward six-issue miniseries, with all-new content from the series team of writer Scott Lobdell and artist Brett Booth. In order to save his children and the multiverse itself, Wally West makes the ultimate sacrifice, taking his place in the Moebius Chair. Unbeknownst to him, the chair is packing a little extra power, having been imbued with the godlike powers of Dr. Manhattan! Now armed with infinite knowledge – and the powers of a god – Wally West can see the past, present and future of the DC Universe all at once.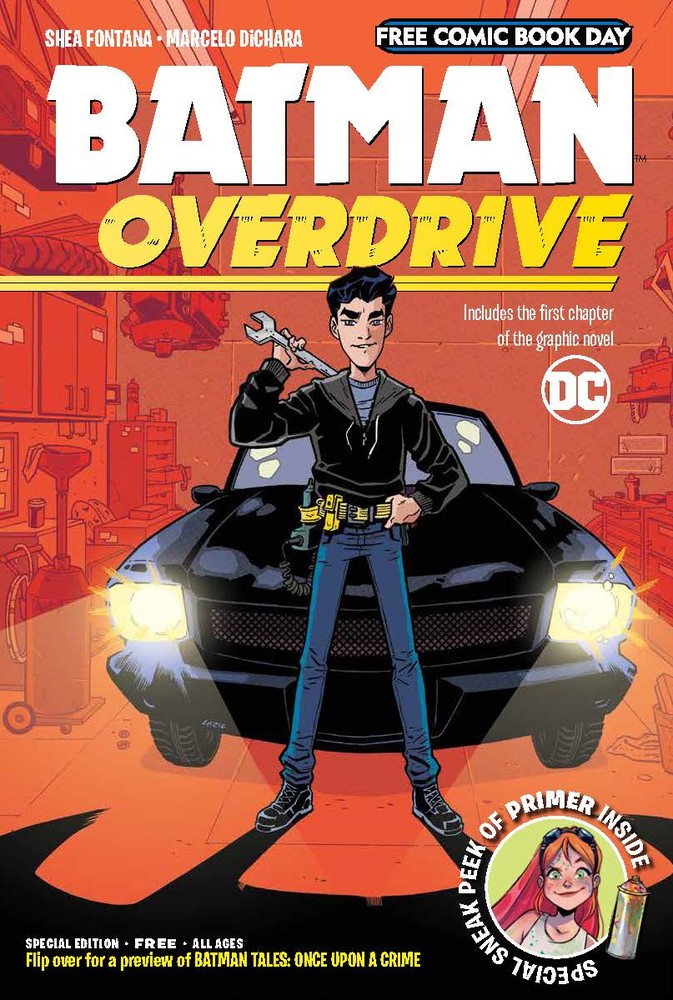 DC Middle Grade Graphic Novels
For fans of middle grade graphic novels, DC's "flipbook" style sampler will feature the first chapters of Batman: Overdrive and Batman Tales: Once Upon A Crime. In addition, this free sampler includes sneak peeks at DC middle grade titles My Video Game Ate My Homework and Primer, which feature all-new original characters.
Don't miss out on Free Comic Book Day. Most shops participate in this annual event. You can find a list of participating shops here.
Also, for up-to-the-second news and updates about May 2's event, make sure to routinely check out FREE COMIC BOOK DAY.