It's weird, it's wacky, it's edgy, and it's awesome — it's Adult Swim, the night-time takeover of Cartoon Network, intended for those of us not still in elementary school. And for those who've been to San Diego Comic-Con, you've enjoyed that wackiness on a grand scale at the massive Adult Swim offsites…. Well, you don't have to wait till next summer to party with Rick, Morty, and Meatwad, because the Adult Swim Festival hits Los Angeles November 15-16, downtown at the Banc of California Stadium.
With ticket prices starting at $49, the multimedia extravaganza includes live music, comedy performers, and special experiences and screenings, such as Robot Chicken Intergalatic Power Summit, a 360° fan experience, and tons more. An when it comes to Adult Swim's biggest show—namely, Rick and Morty—fans will get an exclusive, premiere screening of the first episode of Rick and Morty's fourth season.
So far, here's the lineup: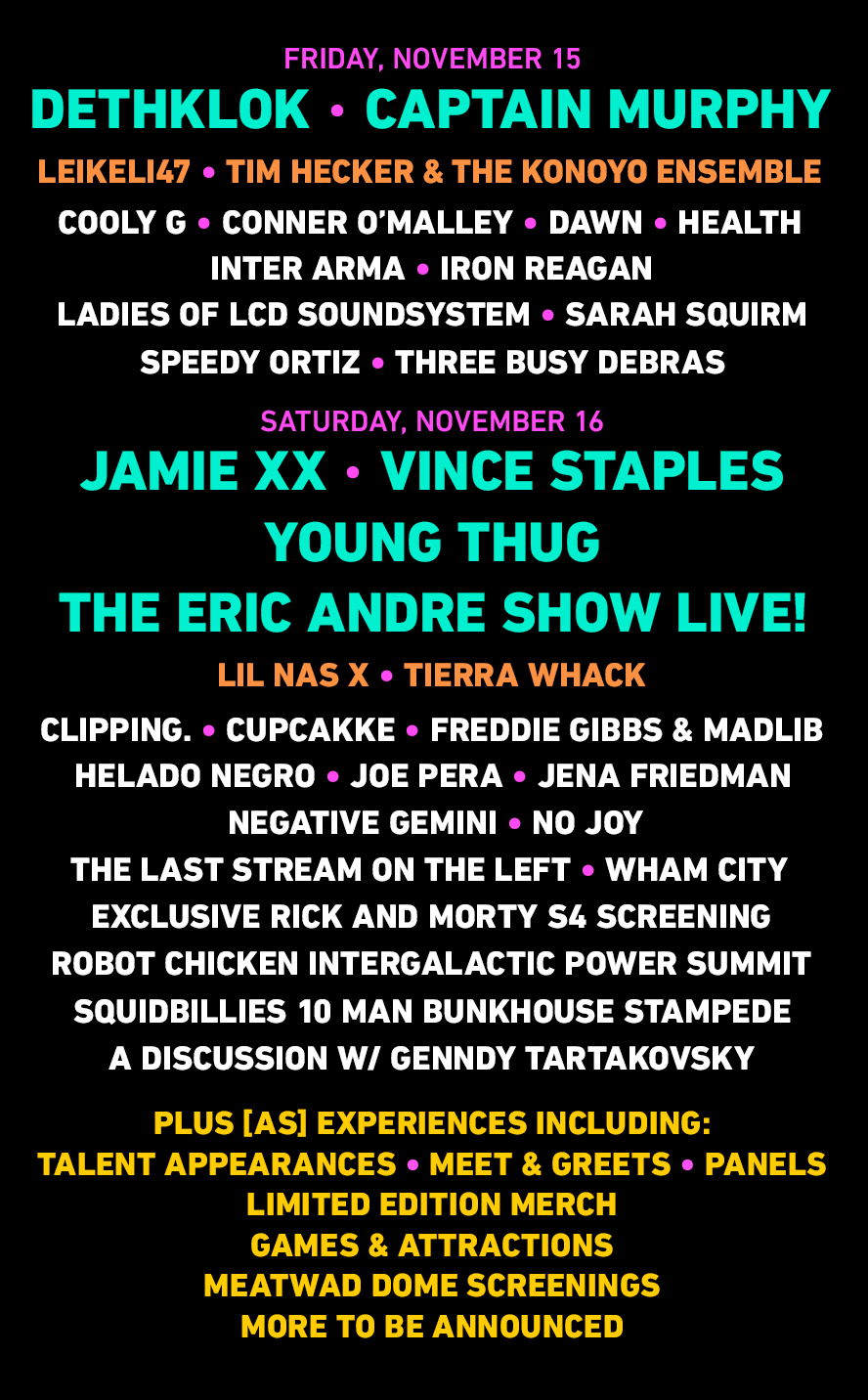 Tickets start at just $49, but go up depending on which ticket level you prefer. You can click below for tickets and information.