Hey, when someone says FREE, even half-decayed gut-dragging zombies pay attention. Download your FREE (yes FREE FREE FREE) digital copy of KUDZU ZOMBIES, the gory, nasty pre-quel to the over-the-top zombie-tastic new horror film ATTACK OF THE SOUTHERN FRIED ZOMBIES. Get your FREE copy below.
And after you're all caught up on the origin of "Kudzu Zombies," you can jump straight into the bowels and viscera of ATTACK OF THE SOUTHERN FRIED ZOMBIES. It's now available on Amazon Prime Video, Vudu, and all the popular digital video platforms. The collector's edition Bluray and DVD can be purchased here.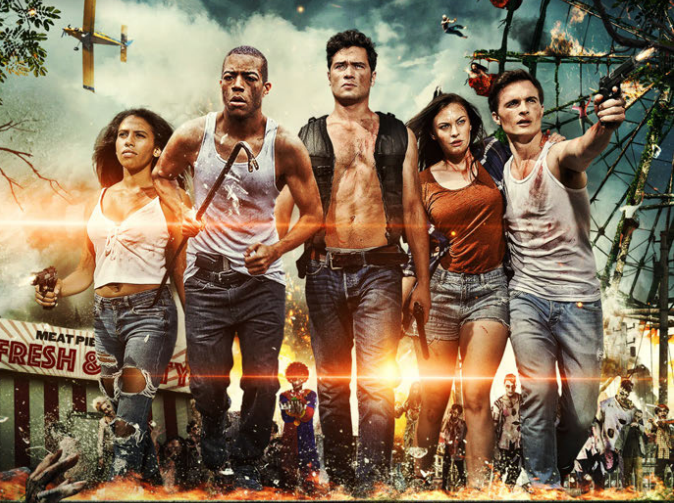 So, how much fun is this film? If you're a fan of splatter-fest comedy concoctions, you'll have a blast. Make yourself a zombie cocktail (check out Cheeseman's post), and you'll like it even better.
We had the writer and two stars of  on our show — and it was a wild good time. Check us out!