This is pretty low — someone stole a lot of valuable collectibles from the largest Star Wars memorabilia collection in the world. And they're now SELLING those things. What a jerk. The jerk's name is Carl Cunningham, and he's currently free on bail, but many of the items he stole are still out there, being bought and sold.
I've meet Steve Sansweet, president and CEO of the nonprofit Rancho Obi-Wan in Northern California, which houses and showcases the largest–and gnarliest–collection of Star Wars toys, collectibles, and museum-quality pieces in the entire world. He worked for 15 years for Lucasfilm before setting out on his life's passion: collecting all things Star Wars.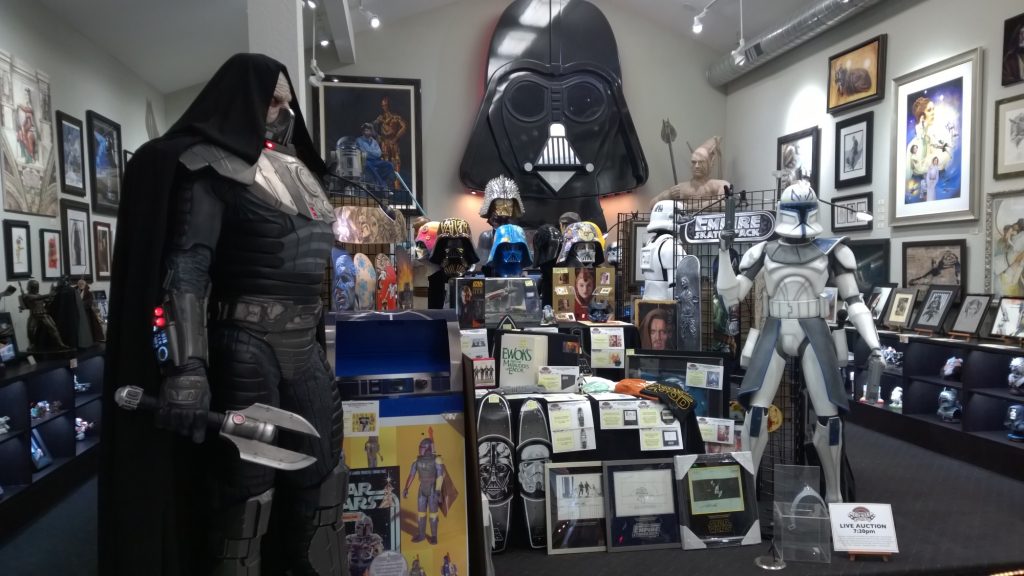 From The Hollywood Reporter: "According to Sansweet, a majority of the items stolen from his Petaluma museum consists of "vintage U.S. and foreign carded action figures, many of them rare and important pieces. Most have either been resold or professionally appraised for a total of more than $200,000."
Read full story here >>> 
Maybe publish a list of stolen items to protect potential victims from purchasing "hot" merchandise. #TheFraudIsStrongInThisOne #SithHappens https://t.co/coFv1P6HL7

— Mark Hamill (@HamillHimself) June 5, 2017
This is despicable. Keep an eye out. Get the word out. @HamillHimself @ThatKevinSmith @jordanhembrough @RanchoObiWan https://t.co/9xX62beSVC

— Peter Mayhew (@TheWookieeRoars) June 5, 2017
Star Wars memorabilia worth $200,000 stolen from museum https://t.co/dygzalpSzh#TheFraudIsStrongInThisOne #SithHappens

— Art Recovery Int'l (@artrecovery) June 6, 2017
---
In a letter posted to his website, Steve says the following:
"The theft came to light after Philip Wise, a good friend, major collector and owner of several Star Wars websites, posted news of the theft of his rare prototype rocket-firing Boba Fett action figure from his Texas warehouse. Zach Tann, a respected toy dealer and collector in Southern California, immediately notified Philip that he had purchased that figure from Carl Edward Cunningham, 45, a well-known Star Wars collector and R2-D2 builder from Marietta, Georgia…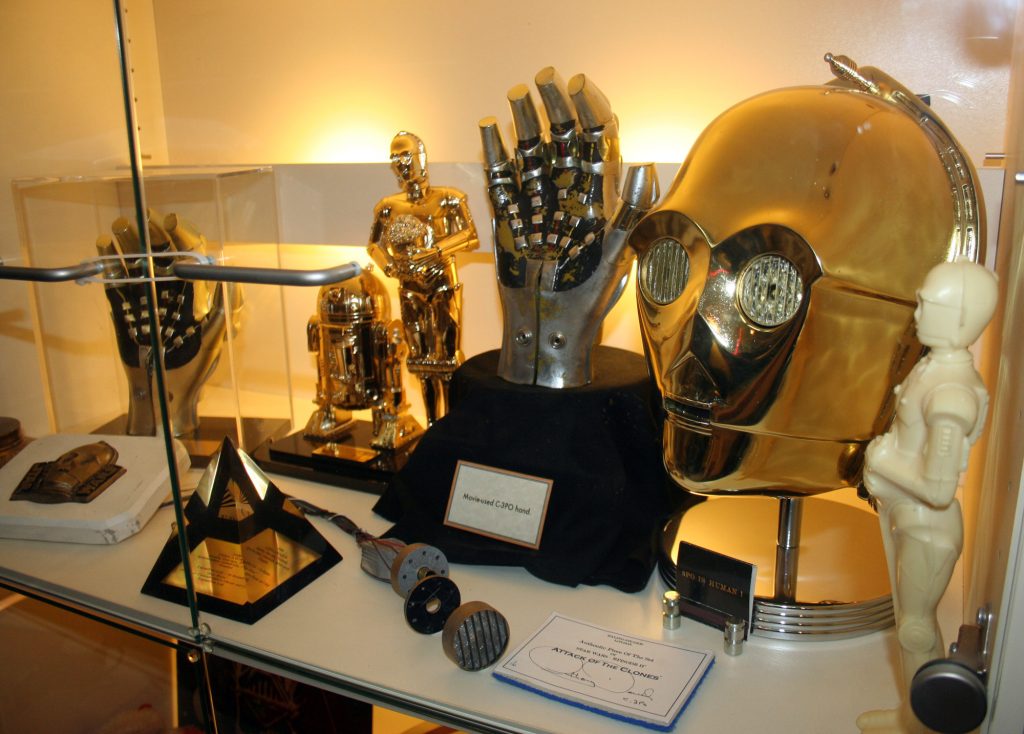 Carl surrendered on an arrest warrant from the Sonoma County, California Sheriff's Department at the end of March and was charged with felony grand theft. He is currently free on bail with additional hearings in the case scheduled….If you have any information about Carl Cunningham's activities or items that he has sold please write to tips@ranchoobiwan.org. If you think you may have purchased a stolen item, please be patient while we work through this process."
Read full letter here >>>
---
Let's get these pieces back where they belong… back to Rancho Obi-Wan, back to Steve Sansweet.
This is a LIST OF ITEMS that hasn't truly been accounted for. If you bought any of these, especially on eBay (user name: winterceltic) or through the Rebelscum.com forum in the last year from Carl Cunningham, please let Steve know at tips@ranchoobiwan.org
Han Solo (Large Head) 12 Back
Death Squad Commander 12B back Palitoy
Jawa 12 Back Palitoy
Sand People 12A-back Palitoy
Ben Kenobi 12 Back-B Takara Sticker
Jawa 20-back J
Hammerhead SW 21-back card
Luke Skywalker X-Wing Pilot SW 21 back
R5-D4 SW 21-back card
R2-D2 ESB 31-back card
Darth Vader ESB 41 Back-A
Luke Skywalker (Bespin) Brown hair 47-back
R2-D2 with Sensorscope ROTJ 65-back Palitoy
Chewbacca POTF 92 Back
Amanaman Palitoy Tri-Logo
Hammerhead Palitoy Tri-Logo
Luke Skywaker (brown hair) Palitoy Tri-Logo
Princess Leia Organa Palitoy Tri-Logo
Yak Face Palitoy Tri-Logo
LEGO Millenium Falcon Set Sealed #10179
LEGO Super Star Destroyer #10221
LEGO Rebel Snowspeeder #10129
LEGO Imperial Shuttle #10212
Death Star Spherical Cardboard Playset Toltoys box with Palitoy innards