It's here — Salt Lake City Comic Con FanX hits the Salt Palace Convention Center this Friday and Saturday, March 17 – 18. Here's the Con Guy's Survival Guide. First, watch our CON GUY SHOW featuring our preview of the convention.
This is the fourth annual FanXperience event and the first Salt Lake Comic Con FanXperience event to be held for two days. Attendance is expected to soar well past 50,000 (its sister convention, the Salt Lake Comic Con in the fall, though, is north of 125,000 in attendance, making it the third largest Comic Con in the country).
FanX is designed to get fans closer to the stars/creators of their fandoms. CLICK HERE for a full list of fandoms. Here are some of our favorites:
Harry Potter: Bonnie Wright, Verne Troyer
Psych: James Roday, Dule Hill, Cary Elwes, Greg Grunberg, John Rhys-Davies
The Princess Bride: Cary Elwes, Wallace Shawn, Chris Sarandon
The Walking Dead: Michael Cudlitz, Josh McDermitt, Khary Payton
Arrowverse: Danielle Panabaker & Amy Gumenick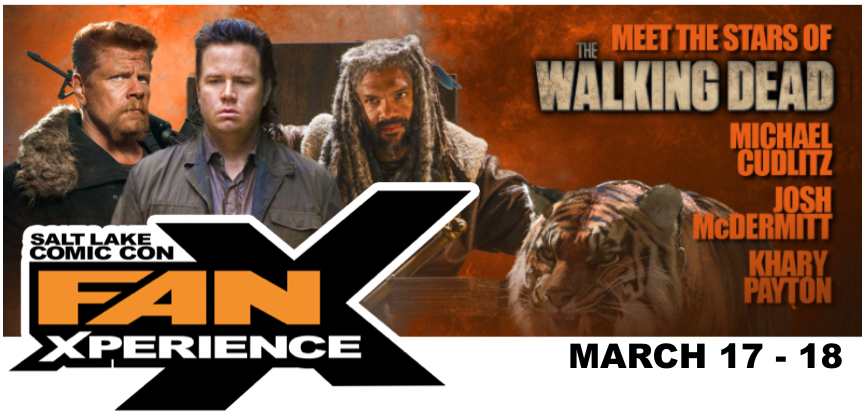 Wanna get an idea of who will be at this weekend's event? Here's a sample of some of the more recognized names: Stan Lee, Cary Elwes, Wallace Shawn, Michael Cudlitz, Chris Sarandon, "Weird Al" Yankovic, John Rhys-Davies, Tara Strong, Khary Payton, Jess Harnell, Adrian Paul, Judge Reinhold, Bonnie Wright, James Roday, Dulé Hill, Jason Momoa, Emilie de Ravin, Holly Marie Combs, Josh McDermitt, Sean Maguire, Greg Grunberg, Verne Troyer, Adrienne Wilkinson, Brian Krause, Jennifer Hale, Amy Gumenick, Sam J. Jones, R.J. Mitte, Zachary Levi, Christopher Lambert, Jeff Bennett, Marv Wolfman, Richard Paul Evans, Brandon Mull, and over 100 other guests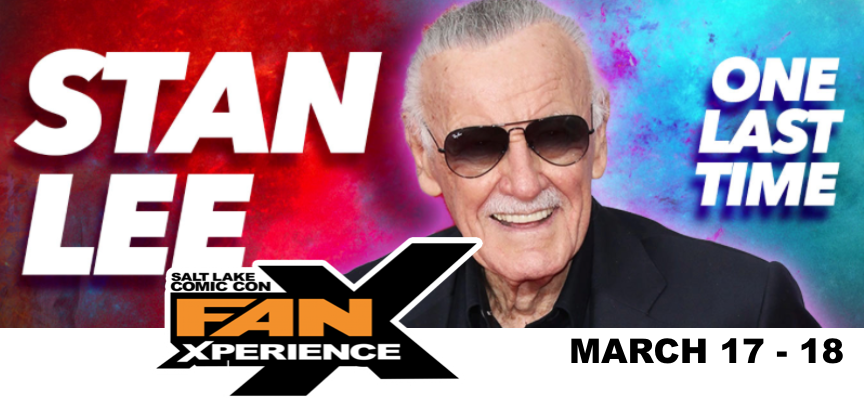 For the complete panel schedule CLICK HERE. But for our Con Guy picks of some of the panels we want to see, see below.
FRIDAY
SATURDAY