One of the complaints many people have about a lot of the parties and some offsites that pepper the downtown area around San Diego Comic-Con is that they're too exclusive and only open to invited guests. How the heck to you crack all those "invite only" lists? Well, Entertainment Weekly — the influential magazine brand that throws one of the most exclusive parties each year — is actually opening its gates to EVERYONE at this year's convention. No, we're not all invited to that exclusive Hard Rock Hotel rooftop party on Saturday night, but we're getting the next best thing — or actually, maybe a BETTER thing.
Entertainment Weekly this year is bringing is huge CON-X to San Diego, a TOTALLY FREE 4-day offsite out behind the Convention Center that will feature music, celebrities, panels, and more. From their official site:
EW is excited to host Con-X, a four-day getaway in Embarcadero Marina Park North in downtown San Diego.
The fan-first event, which takes place from Thursday, July 21 through Sunday, July 24, is located next to all the action at the convention center. Free and open to the public, visitors can relax and enjoy picnic areas, food trucks, phone-charging and hydration stations — or get groomed at the Schick Hydro Super Shave Shop, treat themselves at the SweeTARTS "Follow Your Tart" custom candy lab, and take photos in the PEOPLE/Entertainment Weekly Network Red Carpet photo booth.
And don't miss the Entertainment Weekly Spotlight Stage, where we'll chat with favorites from movies, TV, and comics.
Con-X will be open Thursday through Saturday from 10 a.m. to 10:30 p.m. local time, and then Sunday from 10 a.m. to 3 p.m. local time at the Embarcadero Marina Park North in San Diego.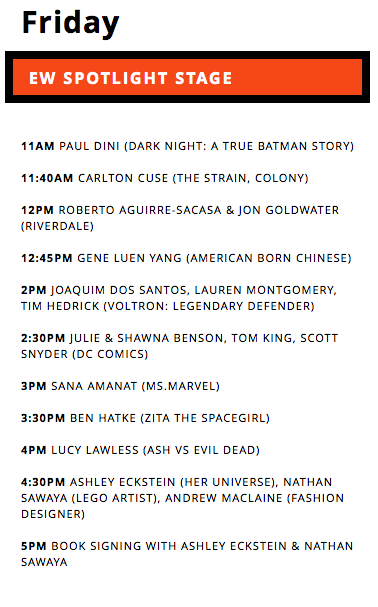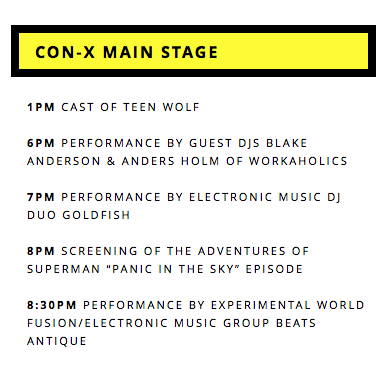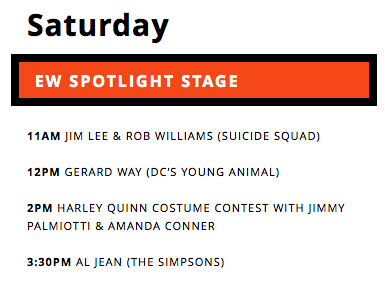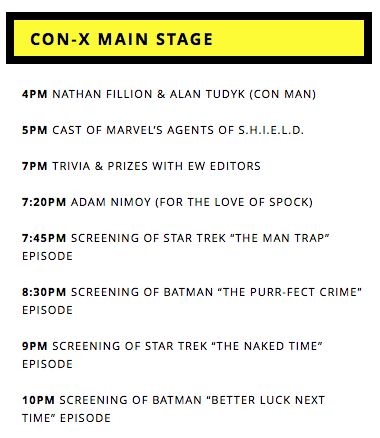 ---
Here's our latest show — our picks on the best panels to hit up at this year's Comic-Con.
---

For all your news, updates and opinions from the Comic-Con universe, follow The Con Guy!
Facebook/TheConGuyDotCom
Youtube channel
Instagram.com/theconguy/
On Twitter @TheConGuyDotCom