The final day of San Diego Comic-Con, and I'm not gonna lie…Sunday is kinda light this year. I guess it depends what you're looking for. Many of the panels take a more "kid-friendly" bent. Of course, Hall H is still blazing with fan favorites Sherlock and Supernatural, but what else is going on? Here are our top picks.
JACK KIRBY TRIBUTE PANEL
Room 5AB
10 – 11:15
There is no Stan Lee without Jack Kirby. And vice versa. Pay respect! DESCRIPTION: Each year, time is set aside to talk about Comic-Con's first superstar guest and the man they call The King of the Comics, Jack Kirby. Jack left us in 1994 but his influence on comics, film, and this convention has never been greater. Discussing the man and his work this year are Kevin Eastman (Teenage Mutant Ninja Turtles), Kirby biographer Ray Wyman, Jr., Scott Dunbier (director of special projects, IDW Publishing), and attorney Paul S. Levine. Naturally, it's moderated by former Kirby assistant Mark Evanier.
SHERLOCK
Hall H
10 – 11 a.m.
Get in for Sherlock. Stay in for Supernatural. Looks like another campout. DESCRIPTION: Amanda Abbington (Mary Watson), Mark Gatiss (co-creator/executive producer/writer), Steven Moffat (co-creator/executive producer/writer), and Sue Vertue (producer) discuss the latest adventures of Sherlock Holmes and his long-suffering faithful friend, Dr. John Watson. Moderated by Chris Hardwick. Coming to PBS Masterpiece during the 2016-17 season.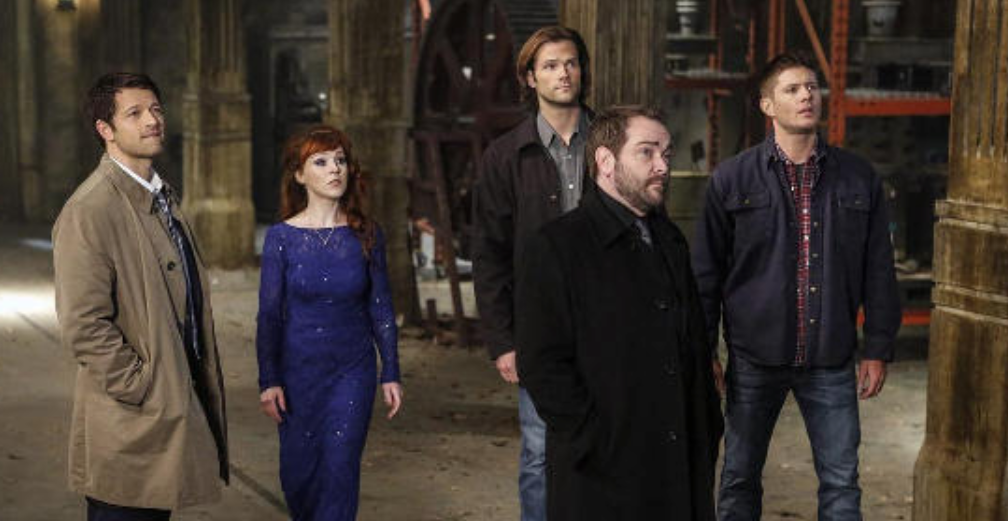 SUPERNATURAL
Hall H
11:15 – 12:15
The boys are all there to show some exclusive footage of….something (are they filming yet?). Actually, it's a highlight reel of the past season. No worries. With these actors, this is always fun. DESCRIPTION: Series stars Jared Padalecki (Friday the 13th [2009]), Jensen Ackles (My Bloody Valentine 3D), Misha Collins (Ringer), and Mark A. Sheppard (Battlestar Galactica), along with executive producers Robert Singer (Lois & Clark: The New Adventures of Superman) and Andrew Dabb (Supernatural) to answer questions from the audience about what's in store for the 12th season of this exciting series. Fans will also be treated to an exclusive video presentation of series highlights, as well as a portion of the special features from the upcoming Supernatural: The Complete Eleventh Season DVD and Blu-ray release on September 6.

COMIC CREATOR CONNECTION
Santa Rosa Room, Marriott Marquis & Marina
Noon – 2 p.m.
Speed-dating-style comics networking! Many folks (myself included) will often whine about the lack of comics at Comic-Con. True or not, this panel is where you can become the next generation of comics creators. DESCRIPTION: San Diego Comic-Con is proud to once again host the Comic Creator Connection, a fast-paced networking event that puts writers and artists together to help them meet new creative partners. Here's how it works: in two 2-hour sessions—on Friday, July 22, from 7:00 to 9:00 PM and Sunday, July 24, from 12:00 to 2:00 PM—writers and artists will sit down across from each other at a table. (And by artists, we mean pencillers, inkers, colorists, etc. All are welcome!) Then, in 5-minute sessions, you will talk one-on-one with each other about your ideas and skills.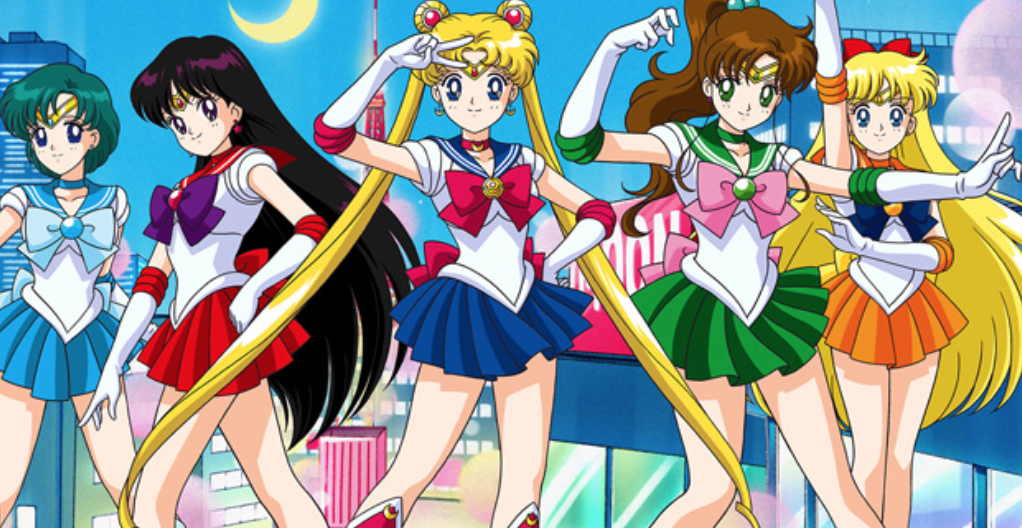 SAILOR MOON
Room 6A
1 – 2 p.m.
Sailor Moon has a huge following. They should follow right to this cool event. DESCRIPTION: VIZ Media is releasing the 200-episode classic Sailor Moon series for the first time on Blu-ray, with an all-new completely uncut and uncensored English dub. Members of the VIZ Animation team describe all the ins and outs of the production of this legendary anime series as well as news about the all new series Sailor Moon Crystal!

THE 50-YEAR-MISSION: STAR TREK THEN, NOW, AND BEYOND
Room 25ABC
1 – 2 p.m.
More Star Trek 50th love. DESCRIPTION: Access Hollywood's Scott Mantz sits down with authors Mark A. Altman (Free Enterprise, The Librarians) and Edward Gross (Empire magazine) to discuss their bestselling two-volume book series from St. Martin's Press, The 50 Year Mission: The Complete, Uncensored and Unauthorized Oral History of Star Trek. Altman and Gross will share revelations and candid admissions from the hundreds of actors, writers, producers, and artisans they spoke with in writing the definitive book detailing the Star Trek phenomenon.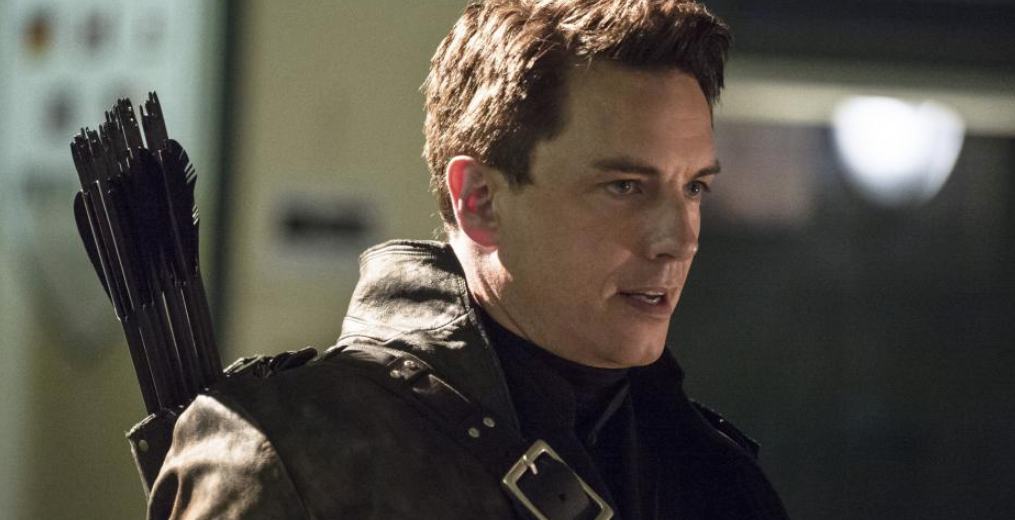 ANYTHING GOES WITH JOHN BARROWMAN
Room 6BCF
2 – 3 p.m.
It's always crazy with this guy! DESCRIPTION: John Barrowman (Arrow, Torchwood, Doctor Who) is an entertainer with a capital E: He sings; he dances; he acts; he presents; he judges. Ask him anything.

BUDGETING A COMIC BOOK PROJECT
Room 2
2 – 3 p.m.
Wanna create your own book? It takes some dough. Andy Schmidt will let you know how much. DESCRIPTION: Andy Schmidt (Marvel and IDW editor and Comics Experience founder) won't just tell you how to budget a comic, he'll show you on screen! He'll walk you through the very real costs of creating a comic book, publishing it, and distributing it through certain channels. It's eye opening and fear inducing, but then he'll give you some serious tips on how to save money and get back to black!

COMIC-CON TALK BACK
Room 23ABC
3:30 – 4:30 p.m.
Give your opinion. But be nice. DESCRIPTION: President of the Comic-Con board of directors John Rogers will be present to listen to attendees' concerns about this year's event.

FULL-TIME CREATIVE WORK ON A PART-TIME SCHEDULE
Room 24ABC
4 – 5 p.m.
I've been to this a number of times, and it's always great. Bring your business cards – they encourage people to network, meet, and create together. DESCRIPTION: Topher Davila (art director, GeekdomWear), Heather Joseph-Witham, Ph.D. (Mythbusters), Amber Goelst (Wacom Enterprise/Education), Sean Glumace (Adobe education leader), Gene Turnbow (general manager, Krypton Radio), Renah Wolzinger (higher education leadership: statewide technical assistance provider), Brendan Creecy (Radio Brendo Man podcast), Ron Coleman, Ph.D (molecular geneticist), Stephen Burns (Photoshop digital artist, author, and lecturer), Chris Dickens (writer and co-creator of Vigilante Project), and Mario Martinez (co-creator, TomatoTV) provide a mix of speaking, questions, and some short interactive applications where the audience can directly apply the topics covered.

GEEKTASTIC CAREERS IN VIDEO GAMES MEDIA
Room 29AB
4 – 5 p.m.
DESCRIPTION: ideo game media is a growing platform teaming with a plethora of avenues for geektastic careers, including podcasting, journalism, literary writing, broadcasting, video production, and more. Genese Davis (The Holder's Dominion, MMORPG), Michael Annetta (Nevermind, Flying Mollusk), Kiri Callaghan (Geek and Sundry Kiriosity), and Aaron Carter (Video Game Bang) divulge the ins and outs for breaking in and producing quality and unique content. Speakers will reveal not only their tips and tricks but also vital dos and don'ts for writing, podcasting, and creating in video game media and how these avenues influence the industry.