To everyone out there who keeps poaching movies illegally online, we just gotta' say: Stop stealing stuff that ain't yours! Studios are losing millions upon millions of dollars from illegal downloads, and the criminals (yup) don't seem give a rat's behind. Yes, probably all of us–at one time or another–has "trespassed" in this area, but it's time to call it what it is: STEALING. And on top of that, it threatens to derail (or eliminate) a lot of the filmed entertainment we all love. Hundreds of internet trolls will yell at us and say that we just need to "enter the internet age." It's completely surprising how many people don't think this is wrong….Heck, they're staunchly PRO PIRATING. Blows me away. Get a job. Buy a ticket. Or get the Blu-ray. Pirating is a serious threat to movies. Don't believe us? Here's what we found out:
TOP 10 MOST PIRATED MOVIES OF THE WEEK ENDING MAY 9, 2016
From TORRENTFREAK.com
The top 10 most downloaded movies on BitTorrent are in again. How To Be Single tops the chart this week, followed by Zoolander 2 and Deadpool. 
TOP 10 MOST PIRATED MOVIES OF THE WEEK ENDING MAY 2, 2016
From TORRENTFREAK.com
The top 10 most downloaded movies on BitTorrent are in again. Deadpool tops the chart this week, followed by Zootopia and Batman v Superman: Dawn of Justice.
CAPTAIN AMERICA: CIVIL WAR "FULL MOVIE" SEARCH TOPS GOOGLE TRENDS
From EARN THE NECKLACE
"Filmmakers at Marvel are concerned about the search term "Watch Captain America: Civil War full movie" rising on Google Trends. Piracy of the new Captain America movie is on the rise as there tons of users searching ways to download Captain America: Civil War as soon as possible. Theaters across the world are always on the lookout whenever such blockbusters get released. After being termed as the "finest" Marvel movie so far, the Captain America: Civil War movie is right on the edge of getting pirated and being leaked online. This "piracy alert" has gone off, and the distributors at Disney are doing their best to prevent losses."
A HIGH-QUALITY COPY OF CIVIL WAR LEAKED ONLINE IN CHINA
CHINA FILM INSIDER
"A high-quality pirated copy of Captain America: Civil War was also leaked online yesterday which could put a significant dent in China's final tally. Further complicating matters for Disney is that the rip seems to have originated from China. Disney has successfully negotiated four day-and-date releases in the market this year supposedly to help combat lost revenue from piracy."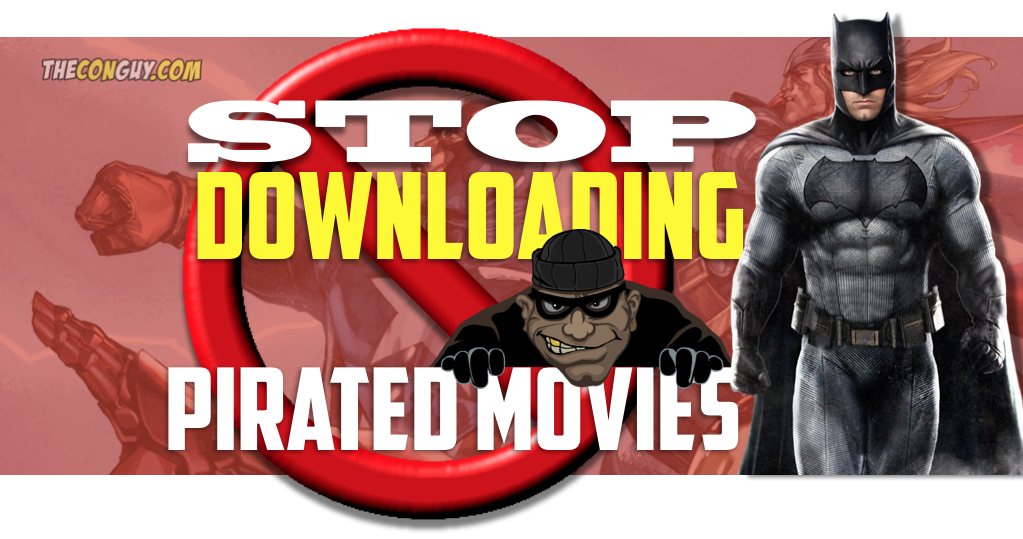 TOP 10 PIRATED MOVIES OF 2015 SEE ALARMING INCREASE IN DOWNLOADS
Variety
"Some of the biggest blockbusters at the box office this year proved just as popular among torrent users: "Furious 7," "Avengers: Age of Ultron" and "Jurassic World" were the top three worldwide, according to piracy tracking firm Excipio, which monitored activity from the beginning of the year through Dec. 25."
FULL LIST
#1) 46,762,310 Interstellar (2014)
#2) 44,794,877 Furious 7 (2015)
#3) 41,594,159 Avengers: Age of Ultron (2015)
#4) 36,881,763 Jurassic World (2015)
#5) 36,443,244 Mad Max: Fury Road (2015)
#6) 33,953,737 American Sniper (2014)
#7) 32,126,827 Fifty Shades of Grey (2015)
#8) 31,574,872 The Hobbit: Battle Of The Five Armys (2014)
#9) 31,001,480 Terminator: Genisys (2015)
#10) 30,922,987 The Secret Service (2014)
HOW MUCH DOES PIRACY COST THE STUDIOS?
FORBES
"Magnitude of the losses: Rigorous academic studies estimate conservative losses in box office revenues and digital sales at about 10%, so more realistic estimates should be higher. A 2014 peer-reviewed study at Carnegie Mellon found that piracy prior to release leads to 19% additional box office losses relative to post-release piracy."
OUR TAKE
Yeah, movies are expensive. Yeah, our favorites that make the Comic-Con rounds usually pull in millions for the studios. But c'mon, folks, let's face it: We can argue and debate all we want about Marvel v DC or Star Wars v Star Trek, but once the pipeline of films slows down to a fraction of the bounty we have today, then we're all screwed.
---

For all your news, updates and opinions from the Comic-Con universe, follow The Con Guy!
Facebook/TheConGuyDotCom
YouTube Channel
Instagram.com/theconguy/
On Twitter @TheConGuyDotCom