Here we are in February talking about the San Diego Comic-Con Masquerade, which is happening 5 months from now in July…but if you plan to take part, the time to plan is now. It's one of the premier showcases of cosplay in the nation, and a definite high-point on the calendar year for top-notch cosplayers.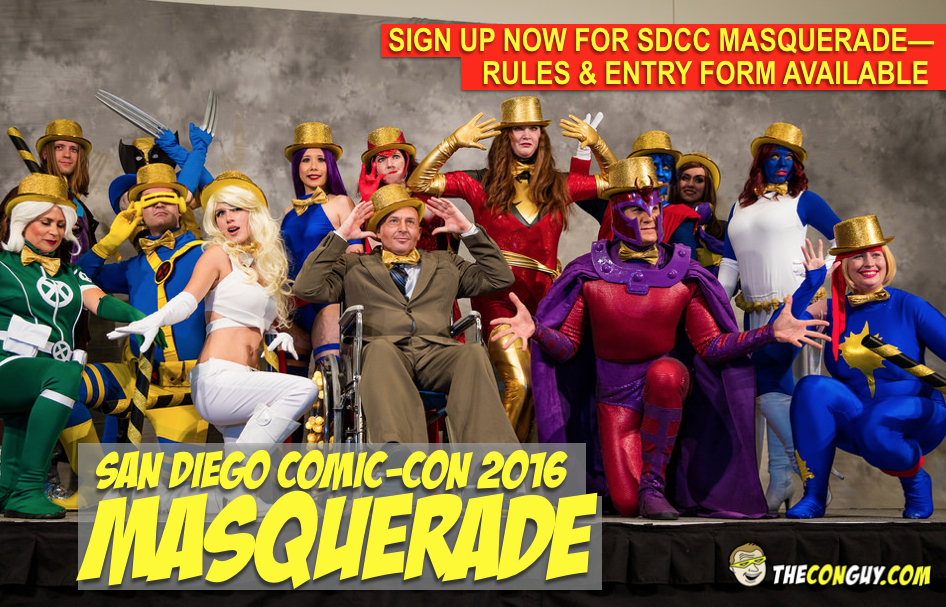 From the official site:
"The large elevated stage has theater-style lighting, changing backdrops, and four huge high-definition video screens providing great close-up views gathered by multiple cameras, so everyone gets great viewing. An audience of 3,900 fills the San Diego Convention Center's Ballroom 20, and an overflow audience of over 2,000 more people watch the show on large projection screens in the nearby Sails Pavilion and other ballrooms. It is free to participate in, or just be in the audience for anyone with a Comic-Con 4-day or Saturday badge. (You don't have to wear a costume to be a member of the audience, but some wear them anyway.)"
For complete Contest Information and Rules, CLICK HERE.
Awards will be giving in the following categories:
Best In Show 
Judges' Choice 
Best Re-Creation
Best Original Design
Best Workmanship
Most Humorous
Most Beautiful
Best Young Fan
---
For more information, check out these sources:
Official WonderCon site
SDCC Unofficial Blog
---
For all your Comic-Con news, follow us on Twitter @TheConGuyDotCom