Here's a great opportunity for cosplayers, but you gotta act fast! As the explosion of cosplay's popularity continues to grow, it makes sense that the nexus of cosplay gets a new TV show….we're talking about San Diego Comic-Con, where the best cosplayers in all the world come to strut their stuff. There's a brand new TV show casting RIGHT NOW for a docu-series featuring cosplayers heading to San Diego (which is in just a few weeks!). They want to document your preparation, your craftsmanship, and your journey to the big convention! We have a feeling that they'll be making their casting decisions ASAP (this week), so get on the ball and send your info in NOW. Here's the info:
---
COSPLAYERS ATTENDING SAN DIEGO COMIC-CON WANTED
CASTING NEW TV SHOW!

We are searching for COSPLAYERS who are in the SoCal area who will be attending the San Diego Comic-Con for an new TV show for a major cable network.
*  Have you started designing or about to start designing your costume for Comic-Con?

If you have an amazing costume idea (original, or based on existing characters), and have the know-how and skills to create an incredible costume – we want to hear from you!
We want to follow you on your journey – from the creation of your costume all the way through to your showing it off at San Diego Comic-Con in July 2016.
There is pay if you're selected for the show.  You must be in the SoCal area.
TO SUBMIT:
Email ALL the information requested below to:
Cynthia@matadorcontent.com
Be sure to include:
1.  Your name (first and last)
2.  Contact phone number
3.  City/Zip where you live (must be SoCal area)
4.  A brief bio about you, and your love of cosplay.  Let us know where you are in the process of creating your costume, and the theme or title of your costume.
5.  Photos of 1) yourself, 2) previous costumes you have designed, and 3) your work space (at your home, workshop, etc.) (jpg format please)
6.  Be sure to mentioh you heard about this from Jeff Gund at INFOLIST.com for priority consideration!
---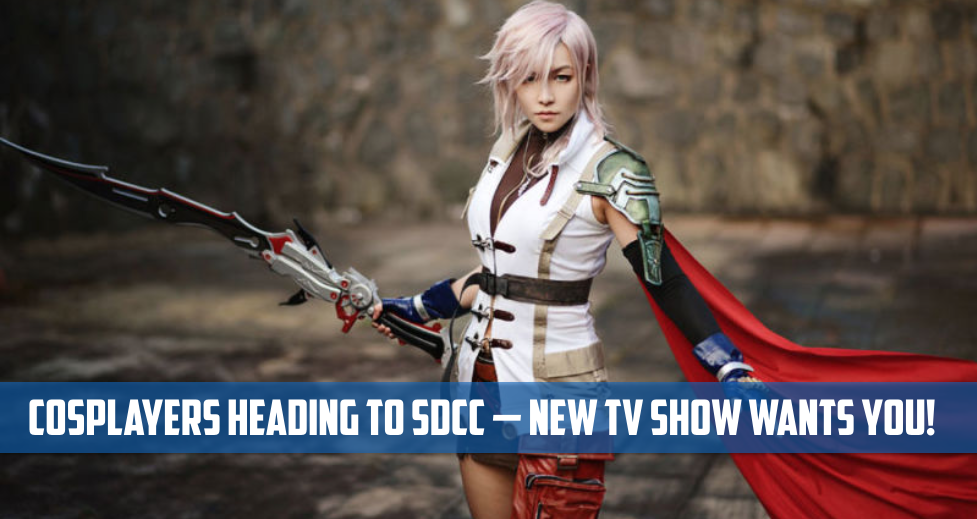 BEST COSPLAY GALLERIES from THIS PAST YEAR
WONDERCON
WONDER CON PART 2
MEGACON ORLANDO
LONG BEACH (spring 2016)
LONG BEACH (fall 2015)
BEST OF 2015!
---
For news and updates about San Diego Comic-Con, tune in to our Con Guy Show:
---

For all your news, updates and opinions from the Comic-Con universe, follow The Con Guy!
Facebook/TheConGuyDotCom
Youtube channel
Instagram.com/theconguy/
On Twitter @TheConGuyDotCom