"Every story has an end," says a despondent Tony Stark in one of the trailers for Avengers: Endgame, Marvel Studios' grand Magnum Opus, the culmination (and end point?) of 22 films and 11 years. It's an unprecedented journey in film-making, but does it signal something even greater? Does the end of this chapter in Marvel's cinematic journey point to the end of the dominance of geek culture?
The past 10 years has seen an astronomical—an exponential—growth in genre and sci-fi fandom culture. But many are wondering if we've reached the plateau…have we finally reached the top? And do we start the inevitable decline after this year?
Because although big—and let's not kid ourselves; Endgame is the biggest cinematic event of our lifetime—it's not the only swan song this year in the geek universe. There are other—and some would argue, even bigger—sci-fi / fantasy good-byes that are just as cataclysmic as Endgame. Game of Thrones, itself a worldwide phenomenon nearly 10 years in the making, is nearly halfway through its eighth and final season. And the end of the Skywalker saga that began over 40 years ago in a galaxy far, far way is getting nearer, nearer, nearer. Altogether, the end of these three mega-franchises is leaving quite a large hole.
Yes, we know—none of these franchises is truly ending. Game of Thrones is getting a prequel, as early as next year, and the Game of Thrones showrunners David Benioff and Dan Weiss are planning to create a brand-new trilogy of Star Wars films in a heretofore un-explored (at least on film) part of the Star Wars universe. Rian Johnson is also creating his own Star Wars trilogy. And as far as Marvel goes, the studio's president Kevin Feige has already said that they've planned out the next five years of Marvel films…. We just won't get any hint as to what they'll be until sometime later—hopefully at San Diego Comic-Con.
But there's no escaping the suffocating feeling that this year seems like the end of an era.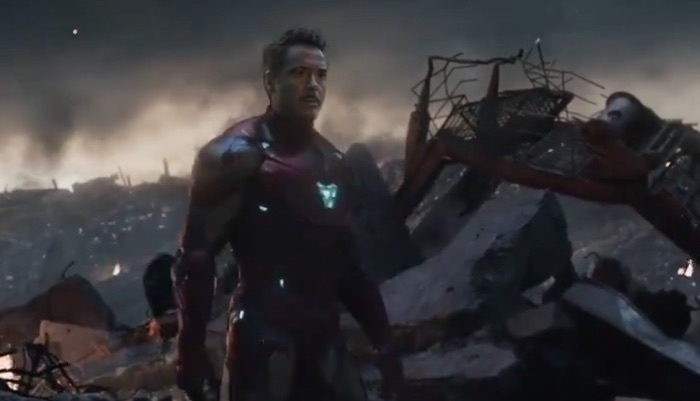 THE NUMBERS TELL A STORY
Box-office numbers and TV viewers aren't a complete picture of a fandom's influence, but the numbers can't be ignored either. They're a good starting point. The 22 films of the Marvel Cinematic Universe—prior to Endgame—have brought in over $18.7 billion at the global box-office. Star Wars has been going on for a lot longer, but back in the 70s, ticket prices were a whole lot cheaper…. So, that said, the worldwide take for all the Star Wars films thus far (including the stand-alones) is somewhere over $9.3 billion, although—and this next number is mind-boggling—as of 2016, Star Wars merchandise had sold over $32 billion, the most of any Hollywood movie franchise. And it was recently suggested that over a billion people world-wide will see each of the episodes in the final season of Game of Thrones. Daaaaang! That's huge.
Let's be honest—these numbers are the baseline, and they can't possibly measure the cultural influence of these three franchises. But just look around you—do you know ANYONE who hasn't heard of at least one—OR ALL—of these fandoms? It's hard to find anyone who isn't anxiously awaiting either Endame, Star Wars, or Game of Thrones—they are the Holy Trifecta of Pop Culture at this moment in time—and they're all about to reach a finish line.
WHEN DID SCI-FI AND GEEK CULTURE GET SO POPULAR?
It's hard to pinpoint the exact moment when sci-fi and geek culture became the dominant force in pop culture. Star Wars has been popular for a generation, and Star Trek just a little longer, but for many of those "dark years," being a "Trekkie" or a Star Wars junkie was still kinda nerdy—you know, like hanging out in comic book store? But something miraculous happened along the way—comic books became cool, Star Trek got sexy, and Star Wars was a Force to reckon with again. It was the real-life REVENGE OF THE NERDS. But when? What changed it?
My gut tells me it coincided closely with the arrival of Marvel Studio's Iron Man in 2008. Robert Downey Jr. made geeky seem cool. Let's take the crowds at San Diego Comic-Con as one measuring stick—I remember attending Comic-Con in 2007 and 2008 with no problem at all because the lines were very manageable. And then 2009 changed everything… that was the year that the OVERWHELMING MASSES of people showed up, camped out, and made Hall H the most impossible task ever—and securing a badge to the event itself almost became a blood sport. Of course, much of that can be chalked up to the Twilight Herds rushing to see Robert Pattinson in his very first Comic-Con appearance (still makes my stomach turn). It was also the year of Avatar. And the first summer post Iron Man. It was a perfect storm of geek-dom.
The early 2000s gave us a small kick-start to Geek dominance—that's when Sony Studios launched the Toby McGuire-era Spider Man (the first film to crack $100 million on its opening weekend). Peter Jackson gave us the magisterial Lord of the Rings trilogy. And Fox gave us the very first X-Men film, starting a series of movies that wraps up with this summer's Dark Phoenix.
Star Wars kinda hit the public consciousness again in a big way in the late 90s with George Lucas' theater release of the new editions. Yeah, we know—most people aren't crazy about the new scenes that were added (Boba Fett as a ladies' man?), but it did get Star Wars back in the cultural conversation again. Then the prequels—love em or hate em—put Star Wars back on top for a while.
But the catalyst for all these fandoms hitting the big time came with Iron Man. And Robert Downey Jr.
Of course, there is one BIG, GIANT thing that happened to both Star Wars and Marvel that may be responsible for catapulting them to the top of pop culture—DISNEY. That's right, Disney bought Marvel in 2009 and then Lucasfilm in 2012, putting these two long-standing geek mainstays on the path to mainstream prominence. Because, let's face it, nobody can market a film like Disney, and nobody can merchandise a film like Disney.
Then, in 2011, Game of Thrones stormed the castles of HBO and forever changed the TV landscape. The "Golden Age of Television," as it's been called, is usually traced to HBO's The Sopranos (and possibly NBC's West Wing). That Golden Age has continued, and it's high mark, many claim, is Game of Thrones. It gets bigger ratings than anything else on TV, and its cultural impact is close to impossible to escape.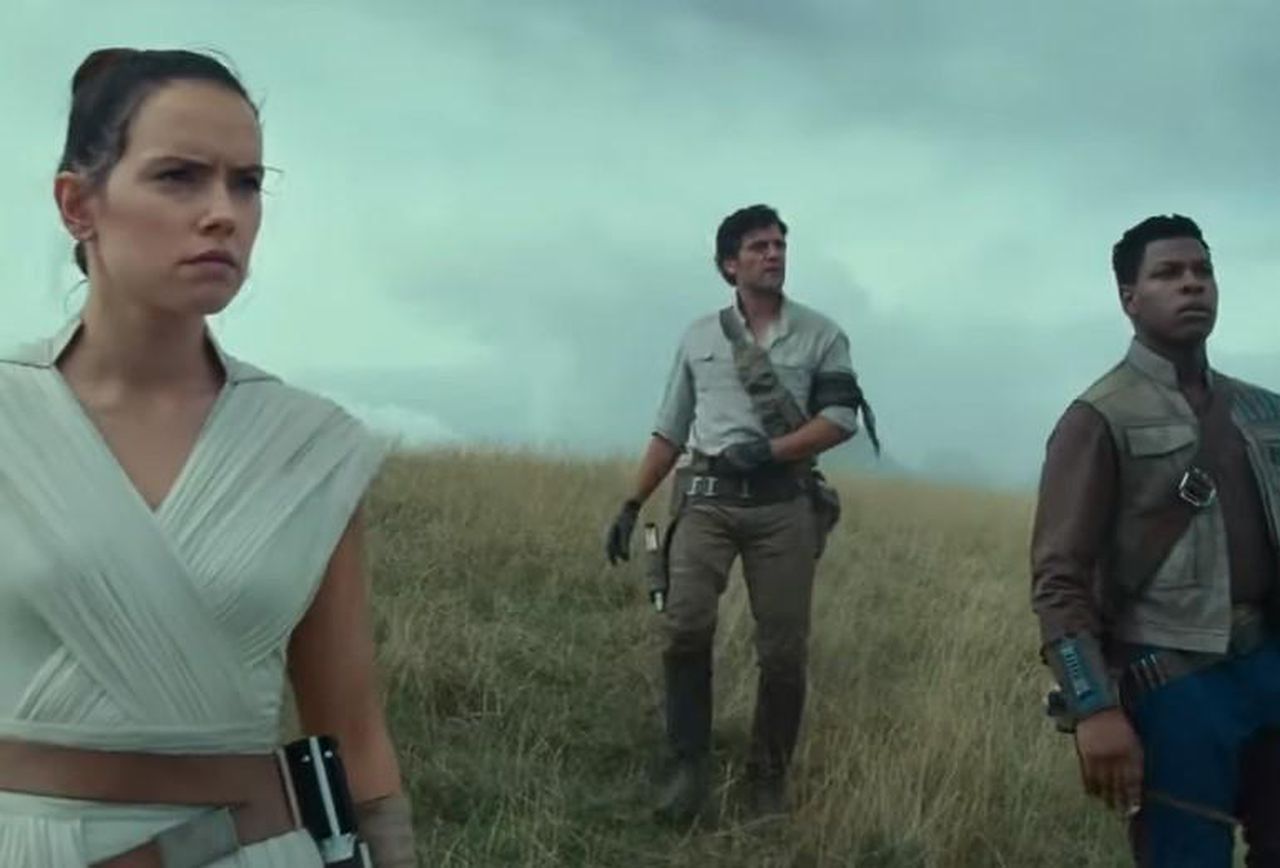 WHAT OTHER FANDOMS ARE ENDING?
Star Wars, Marvel and Game of Thrones are perhaps the three biggest genre fandoms right now, but they aren't the only giants out there. While DC and Warner Bros try to get their cinematic universe off the ground (thank God for Wonder Woman and Aquaman!), the CW network has created its own small-screen universe of super heroes…. And MONSTERS! Namely the heroes of the Arrow-verse and vampires (Vampire Diaries and Legacy). Of couse, let's not forget those Monster Hunters—the boys of Supernatual have been a giant fandom from day one…. And next year is their final time out as well. And the bloodsuckers from Vampire Diaries and the other undead CW shows have already bitten the dust, so to speak. And Arrow is now entering its final season. DANG! This really is the end, isn't it?
And speaking of monsters, what about zombies? The Walking Dead on AMC became a MONSTER HIT back in 2010 and stayed that way for many years. It wasn't until recently—in a post-Neegan world—that Walking Dead has started to soften.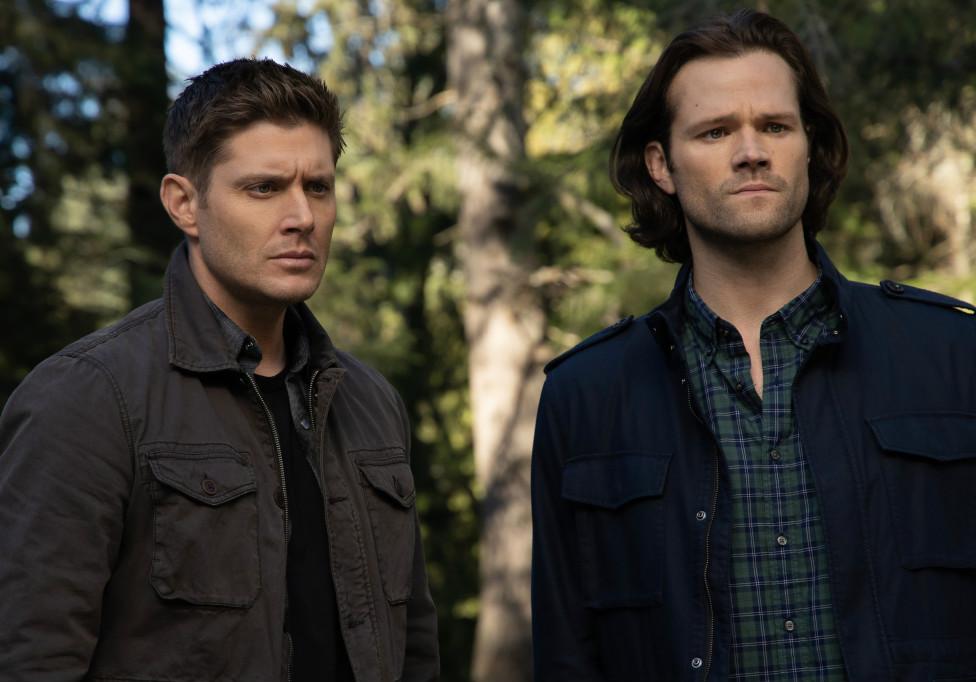 IS THIS REALLY THE END?
So is this the end? There are dozens—nay, maybe hundreds—more fandoms out there, each with their own timelines and end-dates. But this year is seeing the end of so many of the BIGGIES that have defined the rise of geek culture: Marvels' Avengers: Endgame; Star Wars: The Rise of Skywalker; Game of Thrones; the final Fox Studios X-Men film, Dark Phoenix; the final seasons of Supernatural and Arrow.
And this is our first year without Stan Lee.
This is a big year for good-byes—perhaps the biggest we'll likely see in our lifetime. Let's enjoy it. Relish it. But let's anxiously look forward to what lies ahead. Maybe—hopefully—the next GIANT fandom is right under our nose, waiting to take the culture by storm. And if this is the end of the dominance of geek culture, so be it. It doesn't mean we'll stop loving what we love.
I, for one, can't wait to see what Marvel does next. Or Lucasfilm. Or DC. Or…even better yet…that undiscovered fandom just waiting to surprise us all.
Excelsior!