It's like Comic-Con, but without the lines. Or cosplay. But just as many screaming fans. Paley Fest is an annual entertainment industry-focused series of screenings and fan interactions in Hollywood with the casts of the hottest shows. This year, The Con Guy hit up the Supernatural night. And it was quite a night. Cheeseman-on-the-Couch got off the couch and cosplayed as everyone's favorite wayward angel. We found out our buddy P.J. has been a writer/producer on Supernatural since 2008. And Jared, Jensen, and Misha kept everyone rolling in the aisles. It was a great night with the Supernatural gang — and we didn't have to camp out! Check out these videos and photos.
After 13 years, the creative team behind Supernatural still knows how to surprise us. On March 29, Sam, Dean and Castiel are transported into the animated world of Scooby Doo; they join forces with the Scooby gang to solve a ghostly mystery. How's that for awesome? We saw the entire episode tonight, and we can tell you that this episode is a complete riot! Scooby and the gang mix in with the boys (including Castiel!) for one of the best hours of Supernatural in years.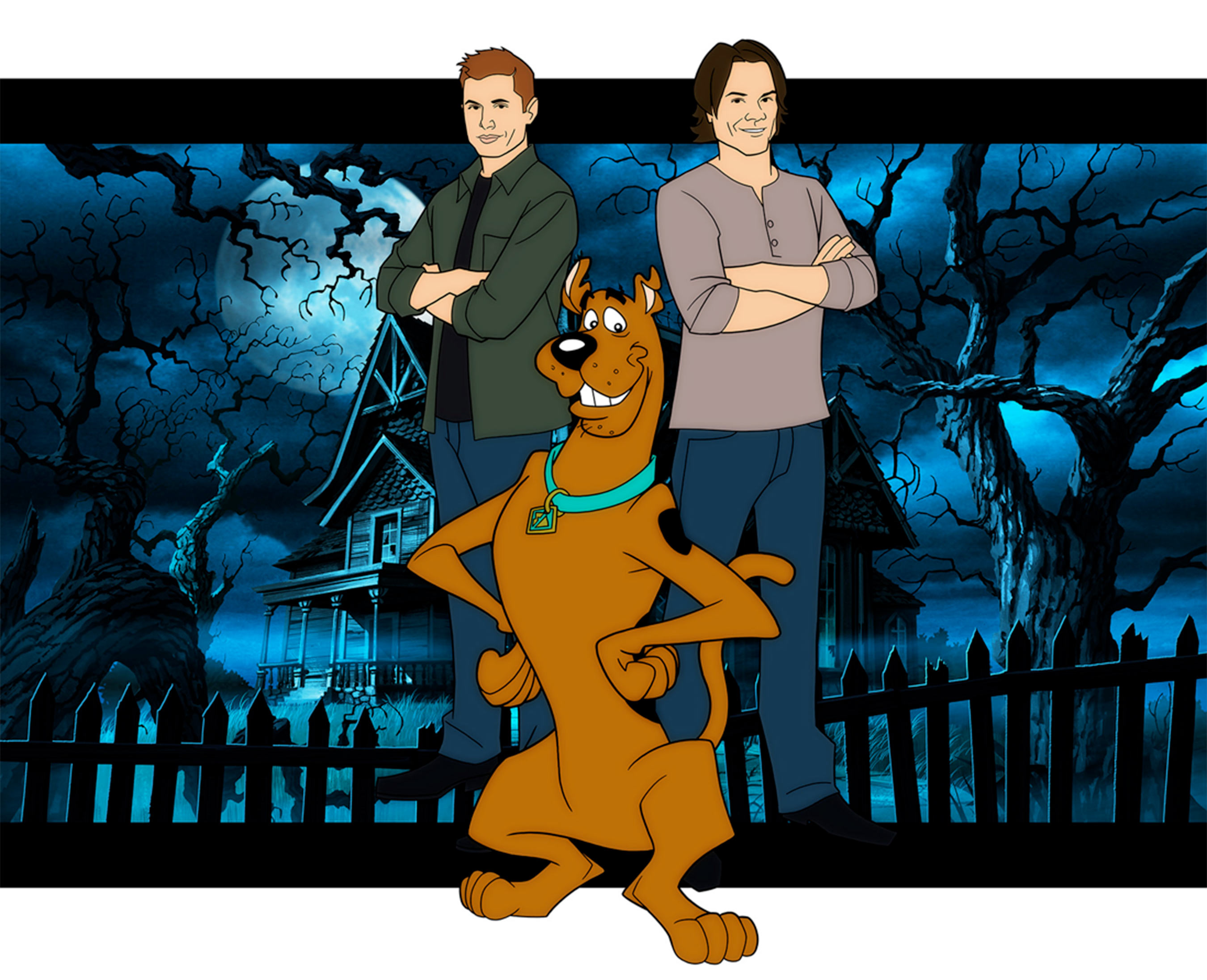 ---
If you want to spend the entire hour with the panel (sorry…. no Scooby-Natural episode), here's the entire panel. Enjoy!