BY LUKE CHEESEMAN
Last Thursday night a group of us scored some front-of-the-line tickets to Warner Bros. creepy-tastic IT Horror House in Hollywood. It was just the thing we needed to get us in the jump-a-minute mood before we saw the Thursday night showing of IT that night. Stephen King, you OWN our nightmares! And we'll gladly pay to keep 'em coming.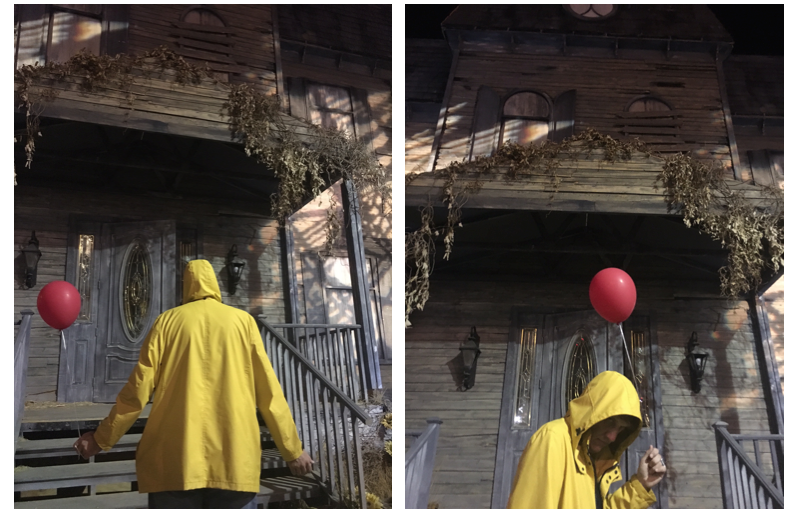 Let's be completely honest — this house was a good scare, but not something I'd wait hours for. Too bad it's not staying around for Halloween so most folks could get a crack at it. Overall, I liked it….and I LOVED the film that we saw immediately afterward. Our Thursday was definitely full of IT.
---

TUNE IN! For more IT coverage, check out THE SCARE GUY Show… on this episode, we go on the red carpet with the cast, discuss which version of Pennywise is scarier (1990 vs. 2017), and give our reviews of the film AND the walk-through attraction … and we discuss the BEST movie monsters of all time… tune in, download… you'll have a blast.
---
YOU'LL FLOAT TOO
Just for laughs! Here's another SCARE JIM video, based on IT. See… horror can be funny.