It just keeps getting better…. the new poster for the 80s-tastic Season 2 of STRANGER THINGS on Netflix is an homage to the horror flick A Nightmare On Elm Street. See it here: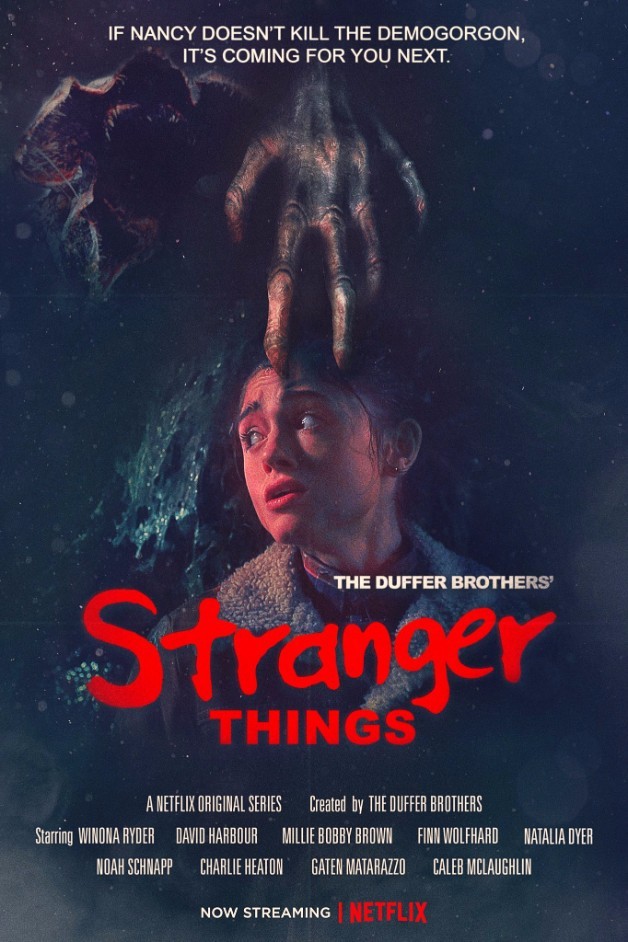 And here's the original A Nightmare on Elm Street poster from 1984…. see the similarities? The two characters even share the same name: Nancy.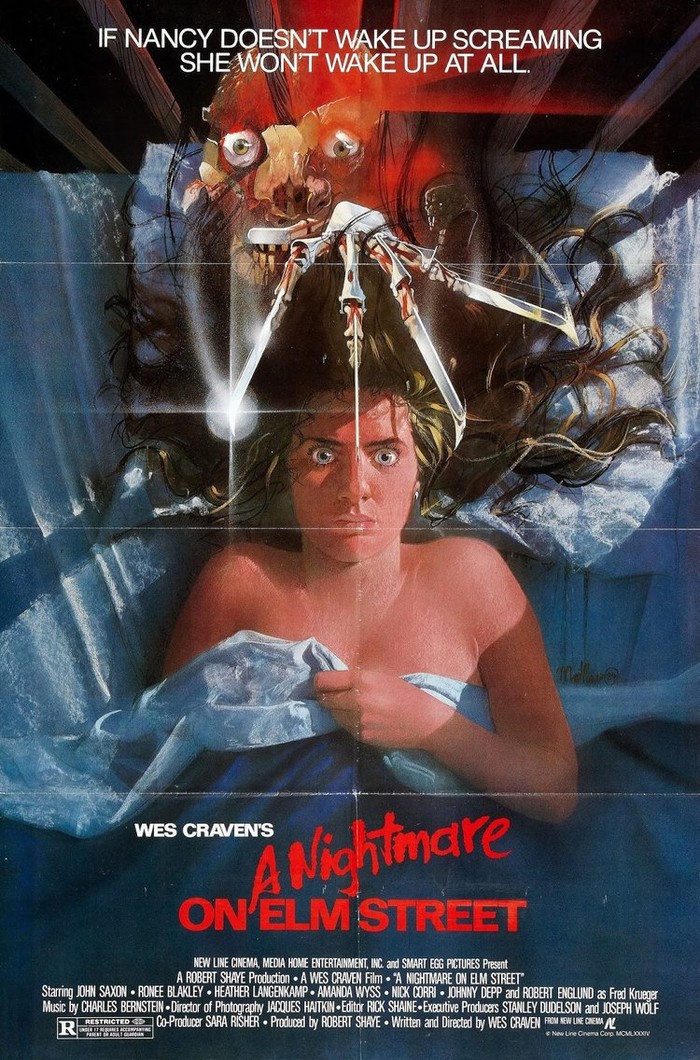 Stranger Things returns on Oct. 27 on Netflix. In the meantime, the streaming giant has launched a rewatch of the first season called "Stranger Thursdays."  Jump in and get caught up. OR, if you haven't had the pleasure of seeing it for the first time, you should. It's the best 80s movie we've seen since….. the 80s! And better than a lot of those.
8 episodes. 8 weeks. Tons of secrets.
Welcome to #StrangerThursdays. pic.twitter.com/EyltGU1hOh

— Stranger Things (@Stranger_Things) August 3, 2017
Also, here's their full panel from San Diego Comic-Con.